After endless searching for a new bike with that vintage look that says "I'm cycling 'cause I want to, not 'cause I have to", I've gathered all of my hours of shopping and research to bring you an article on where to find some seriously stylish bikes in Singapore. Whether you are looking for a Dutch style / Vintage bike, a hybrid or a city bike, here are some brands and places to check out.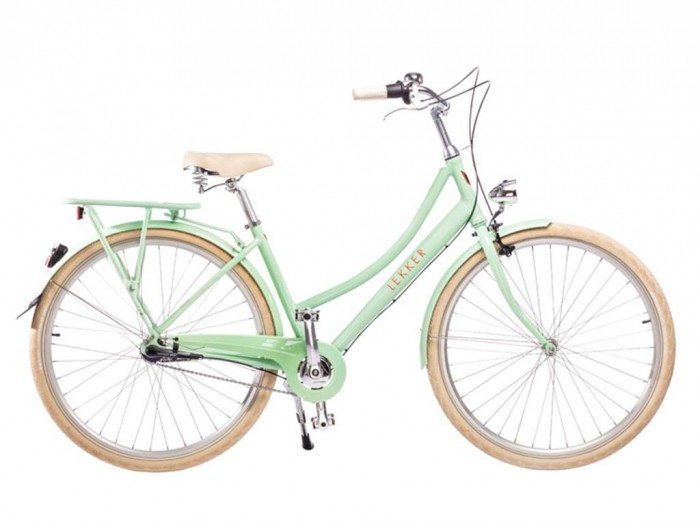 Lekker

These timeless dutch bikes were started in Australia by a young dutchmen in 2009 and have been causing quite a storm with their chic style and quality build. Finally available in Singapore at Hello Bicycle in a variety of trendy colours. This is one bike that's sure to turn heads. Available in 3 or 7 speed and starting at S$850.
Linus

American company Linus gets their inspiration from French bicycle designs of the 50s and 60s. They boast the style of that golden era, but along with all the benefits of modern comfort and reliability. For those looking for a unique looking one-speed, Fixie-Haus carries the Roadster Classic, while Hello Bicycle on Middle Road carries pretty much all bikes in the range including the Linus' incredibly stylish bags and accessories. Priced from around $600 and up for the entry level models.
Aleoca Retro Bike
Want an affordable yet stylish bike to ride around town? Aleoca make mens and women's retro style bikes that can be delivered to your door through Lazada. Best of all they're around $200!
Check out the retro men's bike here and the vintage women's bike here.
Tokyobike

Probably the most popular shop for a city bike in Singapore, Tokyobike originated from Tokyo, Japan which is pretty obvious by the name. Designed for navigating around the streets of Tokyo, they're designed for lightness, comfort and simplistic design. Through the addition of accessories, you can create the style you want. Priced at S$975 and up.
Creme Cycles

Creme's vintage style bikes are designed and handmade in Europe. Choose from a variety of racing and cruising styles in bright and pastel colours. Available from Hello Bicycle on Middle Road in Singapore.
Flora

The flora vintage style ladies bike can be found in Singapore at Cyclelogy. This bike is a unity between aesthetics and technology. It has been hand-crafted with lugged chromoly steel, belt drive and SRAM gearing system to give a silent and smooth automatic transmission. Cyclelogy has more vintage style bikes coming out soon, so check their website for updates
Erenpreiss
Started in Latvia in 1927, these vintage European style bikes combine lots of modern touches. You have to see them up close to really appreciate the design aesthetic and quality. The Paula (women's bike on left) is a 3 speed beauty with a leather saddle and handlebar grips, sleek mudguards and drum brakes. The Tom (men's bike on right) comes in a matt black finish and a classical ascetic that is at the same time a city bicycle. Tom also has a leather saddle and handlebar grips, with the addition of a cool automatic SRAM 2-speed coaster brake that automatically switches the speeds, according to the riding speed. Prices start at S$1420 from Cycle Craft
Papillionaire

Papillionaire Bicycles is an Australian company started by brother and sister, Nicola and Alan, in 2009. Their vintage inspired bikes can be found throughout Australia and through Style Bicycles Asia (now closed down) in Singapore. The women's Sommer and men's Classic bikes come with leather saddles, grips, mudguards & half chaincase. Prices start at S$1088. Check with Style Bicycles Asia on current availability.
Schwinn Cream
Schwinn has come out with its own version of a lady's vintage inspired bike - The Cream. Blending modern finishes with a vintage look, it's great for people looking for more of a hybrid with all of the accessories. Limited availability from Cheap John Enterprise. Priced around $600.
Raleigh Lady Bike - Venture 24

For a really low price of around S$350, Raleigh has create a vintage inspired city bike that comes with a basket, pannier rack, and mud guards already loaded on saving you lots of money. This bike is available in red, purple and baby blue. Take a look at the Raleigh Singapore website for dealers.