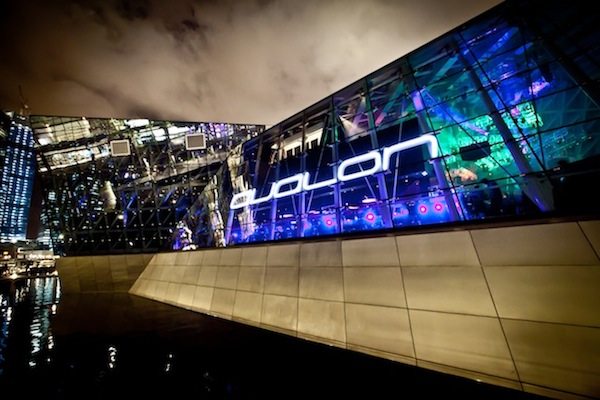 The crystal pavilion really is the perfect name for the building that houses the Avalon nightclub. Here you can dance to the hottest DJ's while enjoying amazing views through the glass walls of the Singapore Flyer, Marina Bays Sands and the Marina Bay Reservoir. With a high-tech sound and lighting system you can see the party happening as you approach and feel the base in your bones on the dance floor.
The club is open on Wednesday, and Friday-Sunday. Wednesday night is "Social Wednesdays" where women get in free and enjoy 5 free drinks before midnight. Men are stuck with $20 cover and 1 free drink.
The weekend crowd at Avalon is upscale, attracting business men visiting from out of town, and hip party goers. Dress to impress and book your VIP booths in advance for the best seats in the house.
Dress Code.
Fashionable. Flip-flops and Bermudas are not allowed in the venue.
Check the Avalon Facebook page for the latest promotions and events.
Avalon
South Crystal Pavilion, Marina Bay Sands
2 Bayfront Avenue Singapore 018972