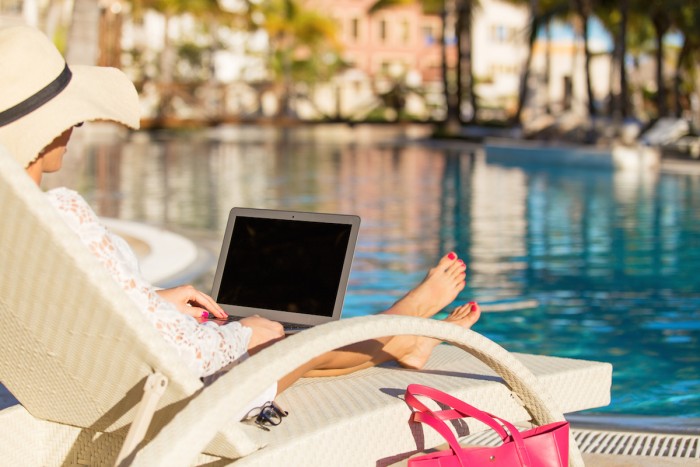 It wasn't that many years ago when holidaying to a new destination meant booking your flight and hotel through a travel agent, traveling by standard taxis or car rentals and eating at places recommended by your Lonely Planet guide book.
Today, the way people research and book their holidays includes a variety of options that didn't even exist 5 years ago.
AirBnB
With the creation of online platforms like AirBnB, a traveler can stay in anything from someone's spare bedroom to an elaborate penthouse, villa or castle. An average person can now rent out their holiday home on their own or make money from an extra room. With the introduction of these new platforms, comes the ability to easily enjoy some very unique experiences.
For us, during a trip to Italy, we stayed on a farm just outside of Florence with a wonderful Italian family and drank their homemade wine. AirBnB also allowed us to stay in a private apartment in an upscale part of Rome as well as a centuries old villa in Tuscany. We could meet locals and enjoy authentic experiences that were never as readily available as they are today.
Uber
Instead of travelling by a standard taxi, Uber has allowed us to catch a ride with moms making money in their spare time, or even taxi drivers that are driving their regular cars when not driving taxis. It's a new experience, opening new options in size and quality of cars and the opportunity to meet regular people driving to make extra cash.
BeMyGuest
BeMyGuest makes researching and booking activities for your holiday a breeze. The site allows you to book full packages that include transfers or just tickets to a show if that's all you need. You can read fellow travellers reviews to help you decide what to add to your must do list.
Outdoorsy
Want to go on an RV road trip? With the introduction of Outdoorsy and similar sites, renters can rent directly from RV owners instead of have only the option to choose from traditional rental companies.
BonAppetour
BonAppetour makes it easy to enjoy a home cooked meal (without the cooking) while travelling. It's a chance to eat in someone's home in a new city and learn more about the culture then what would be possible in a regular restaurant. Not only can you enjoy authentic home made food, you can also choose from a variety of cooking classes.
Travel Blogs
With the explosion of travel blogs over the last few years, including the one you're reading know, travellers can get a different point of view from the main stream guide books and travel magazines. Travel blogs, usually have a personal element where you can get to know the writer and even interact with them through comments on their articles or through their social media platforms.
So let us know, are you using any of these new types of sites for your vacations?