George Orwell once said that Manchester was 'the belly and guts of the nation' and this couldn't be truer of a city where feminism and socialism was born. Manchester is the birthplace of some of the most famous bands and lyrically talented musicians of our time with the likes of Oasis, The Bee Gees, The Smiths and Joy Division who in turn morphed into New Order - a band who inadvertently kicked off the clubbing uprising in the UK.
Situated in the North West of the United Kingdom, northerners are one of the friendliest, down to earth, football mad individuals you will find in the British Isles. Having lived in London for the past 4 years, it's easy to get caught up in the craziness, constant struggle to get on public transport and continuous queues forming at every tourist attraction the capital has to offer. Manchester on the other hand is chilled out, increasingly laid back and the only thing you might have to queue for is a match ticket on the day of the Manchester Derby. Because of all this, a trip to Manchester a couple of times a year is never an inconvenience especially when I get to help one of my Mancunian best friends plan her Spanish wedding next year!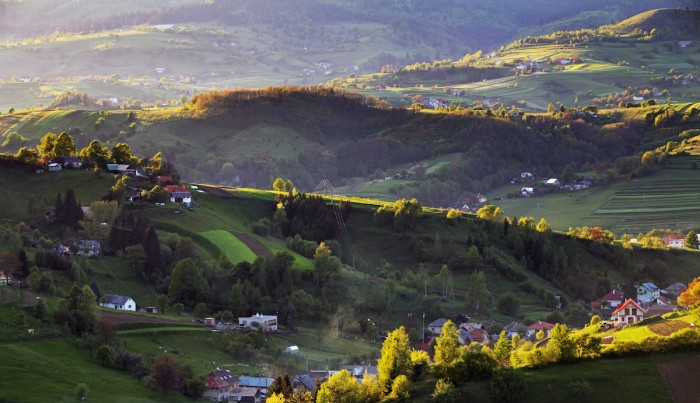 Hopping on a Virgin Train from Kings Cross is the best way to travel up north if you happen to be departing from London. Two and a half hours later you can be chugging into Manchester Piccadilly after spending your trip rolling through the lush English countryside while sipping on a glass or two of Prosecco. Everyone seems cheerier on a train up north, it's northerners who are possibly going back home for the weekend, happy to leave the London smog behind.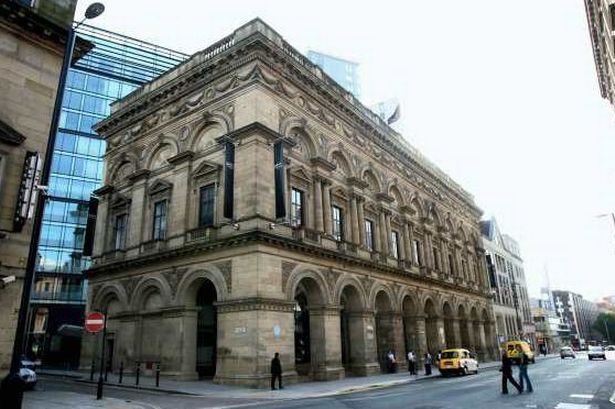 We checked into the Radisson Blu Edwardian Hotel which is walking distance from the train station through Piccadilly Gardens, walking in the same direction as the tram lines. The hotel is housed in a magnificent - you guessed it, Edwardian building and it's hard not to appreciate its architectural beauty as you approach.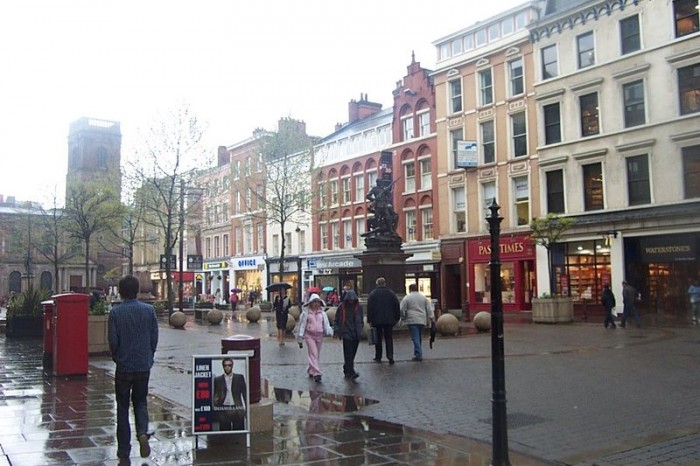 Location wise this hotel is perfectly central and within walking distance of all Manchester has to offer. We arrived early so left our bags with the concierge and took a stroll in the sunshine to St Ann's square where a Spanish food festival was kicking off. Stalls full of simmering Paella, sweet smelling churros and free flowing pints of San Miguel. A band played while people of all ages sat at communal tables conversing, snacking and generally soaking up the infectious ambiance to their hearts content.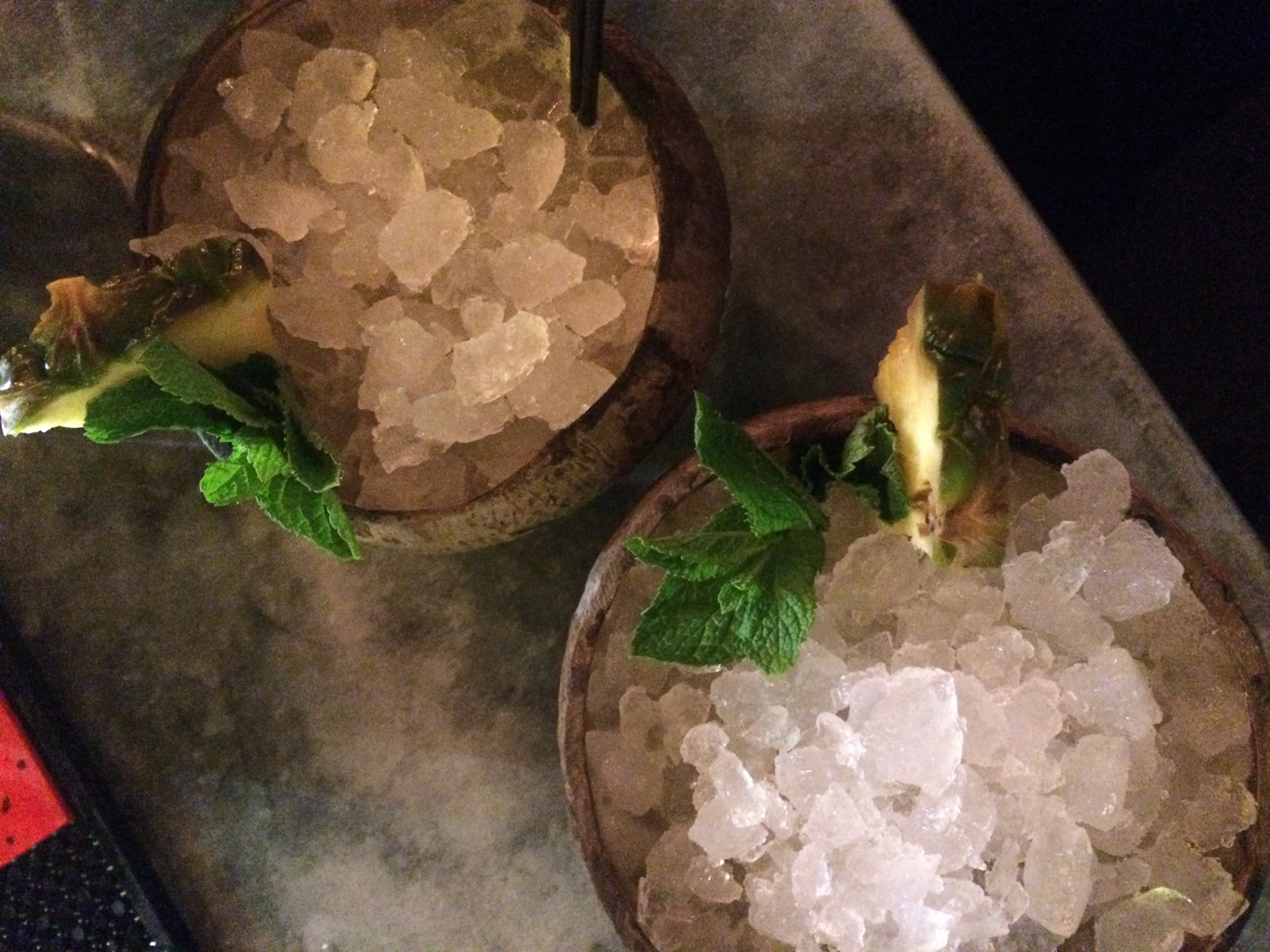 If street food is your thing but you appreciate a more sit down restaurant experience, then ThaiKhun is where you need to be for dinner. Located in the heart of Spinningfileds, this trendy Thai food restaurant was buzzing on the night we dropped in. It was my friend's surprise 30th birthday so we congregated at the bar and waited to jump out when she arrived. But not before ordering one of their unusual and eye capturing cocktails.
Festive fanatics travel from all over Europe to experience the Manchester Christmas Markets. It's nearly time to dust off your mulled wine glass, dig out your santa hat and make your way to the 300+ stalls located around the city centre offering christmas delicacies from all over Europe.
If the mulled cider at the Oast House Teepee isn't enough to drag you inside, the animal fur rugs and central blazing hearth should do the trick. In my opinion - Christmas is the best time of year to visit Manchester.

Our Manchester Recommendations
Stay
Basic: Radisson Edwardian Blu Manchester Edwardian Hotel, rooms start from £199.00 per night but there are plenty of deals to be found on websites like www.expedia.com. We only paid £99 for our twin room!
Lux: The Midland Hotel, construction finished in 1898 where this hotel was built as a railway hotel. Shown by a plaque at the entrance, this hotel was famously where Stewart Rolls first met Henry Royce which turned into one of the famous and most luxury car brands in the world - The Rolls Royce. Rooms start at £169.00 pp per night including breakfast
Eat
ThaiKhun for dinner and Almost Famous for lunch - The bloody marys are top notch
Drink
The norther Quater for quirky basement bars and trendy cocktail hot spots.
Visit
Old Trafford Football Museum and Coronation Street Studios.
Try
A Chip Barm - essentially hot chips on a bread roll but a Manchester favourite.
Travel
Manchester boasts a tram system that allows you to easily trek around the city hopping on and off as you please.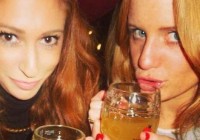 All Photo credits of Manchester are courtesy of my talented Mancunian friend Danni Wilkinson.