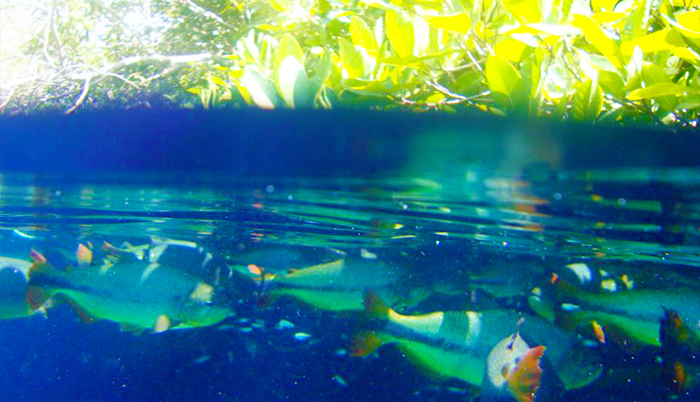 After a brief flight from Rio to Campo Grande, a one-night sleep over, and then a few hour car journey, we landed ourselves in beautiful Bonito! We made our way to Bonito with two agendas on our mind, one was to snorkel in some of the world's clearest waters and the other was to break up our long journey from Rio to Bolivia.
Although the town itself may not be much to rave about, it's quaint and peaceful which was exactly what we needed after the non-stop action of Carnival in Rio. Ecotourism here is booming with everything from walking trails, horse riding, cave rappelling and diving. But in my opinion, the best of all is fresh water snorkeling! The most popular trip is down Rio de Prata. You can organize a half-day tour from all local tour agencies and most accommodation spots.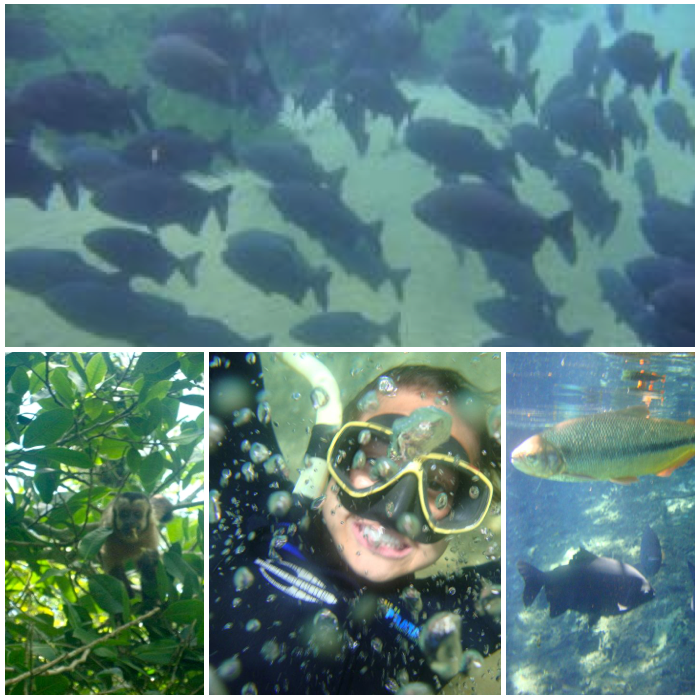 The river here is teaming with wildlife and the water is so clear that it's easy to forget you're in the middle of a rainforest and not in an aquarium. The tour began with a short stroll through the forest and then a few hour float down stream with thousands of fish in all sizes and shapes right at your fingertips. If you're lucky you might even spot some curious monkeys lazing in the branches above you. The tour ended with a great buffet lunch, more then a few amazing snaps and unforgettable memories.