Fashion is no longer just about the clothes you wear. The items you use every day are all part of your personal style and reflect your personality. Chanel has brought their style to sport equipment so you can have fun in the sun fashionably.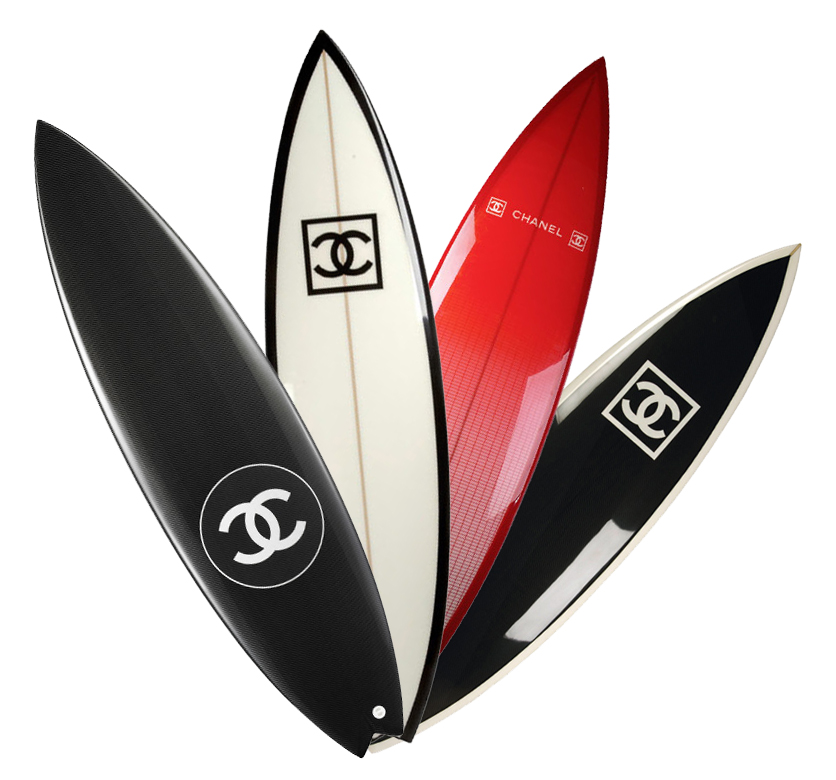 Surfboards with branded traveling cases by Chanel.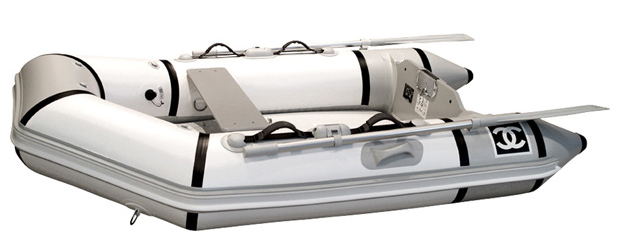 Inflatable raft by Chanel.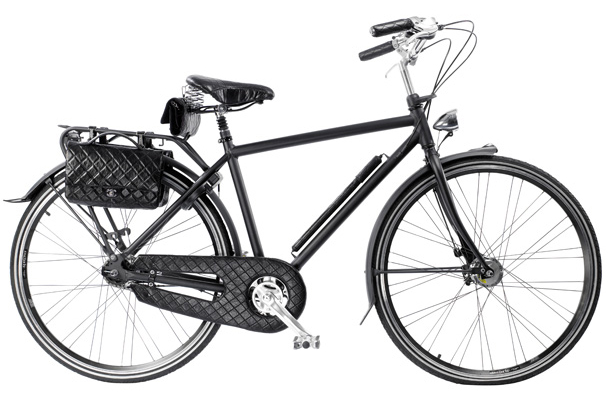 Aluminum bicycle with quilted bags complete with signature logo by Chanel