Vancouver Aquarium
Right in the middle of Stanley Park is the Vancouver Aquarium. Here you will find a mixture of indoor aquariums with fish, turtles and sharks and outdoor habitats of beluga whales, penguins, and otters. A highlight for toddlers is the indoor aquatic themed play area where kids can touch sea creatures and enjoy pretend play with boats and marine animals. Don't miss the covered semi-outdoor Amazon Gallery where birds, frogs and sloths.
Vancouver Aquarium, Stanley Park, Vancouver, Canada
Maplewood Farm
Head to North Vancouver for a fun visit with farm animals. Here kids can get up-close to miniature ponies, horses, cows, pigs, sheep and chickens, and even pet rabbits and goats. Little ones will also enjoy the mini ride-on pedal tractors, while older kids will enjoy the educational cow milking sessions.
Maplewood Farm, 405 Seymour River Place, North Vancouver, Canada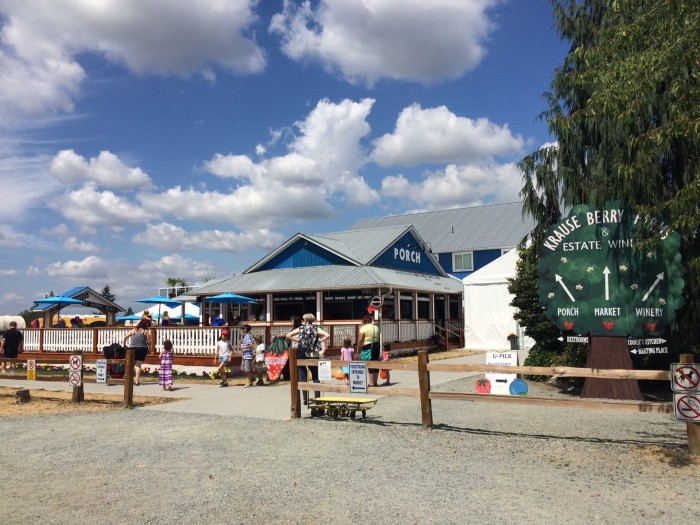 Krause Berry Farm
A visit to Krause Berry Farm will ensure hours of fun picking blackberries, raspberries or blueberries as well as lots of other kid friendly activities such as tractor train rides, a farm themed playground and an animal area. Adults can enjoy the onsite winery and everyone will love the fruit topped waffles, fruit smoothies and the huge shop selling every kind of fudge and fruit based food.
Krause Berry Farm, 6179 248th Street, Langley, BC, Canada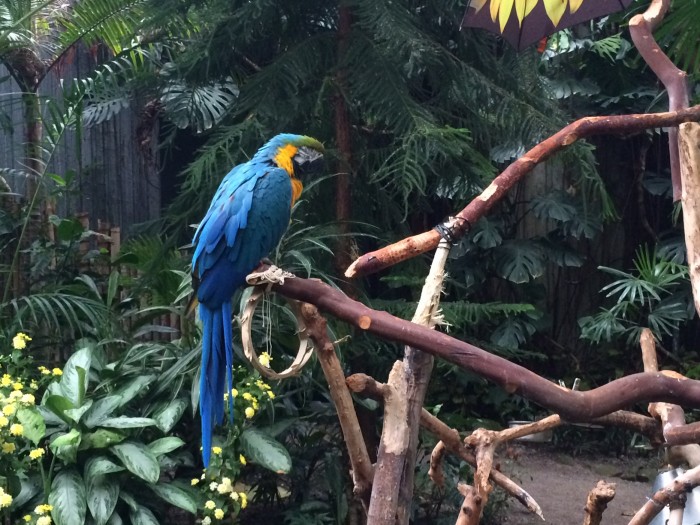 Bloedel Conservatory
The small conservatory in Queen Elizabeth Park is a great way to wait out a temporary spot of rain with the kids. Here you can enjoy plants and birds in a temperature controlled environment. Best of all, it's set in the beautiful Queen Elizabeth Park with great views of Vancouver.
Blooded Conservatory, Queen Elizabeth Park, Vancouver
Bike Riding Around Stanley park and False Creek
To really enjoy Vancouver to it's fullest, hop on a bike. There are many bike rental shops along Denman street in downtown Vancouver, many with the option to rent kids bike seats. From here you can explore the trees, geese, parks and beaches of Stanley park, or even make your way over to Granville along the water side bike paths for unbeatable scenery.
Waterparks
When the temperatures heat up, head to one of Vancouver's waterparks. Granville island and Stanley Park both have fun water parks for the kids to cool off in.
Granville Island Kids Market
The Granville Island Kids Market is where you can shop for every kind of kids' toy imaginable as well as lots of really cute kids clothing. The little ones can spend time playing on the coin operated rides or in the paid indoor playground. Just outside is a duck pond always full of geese.
Aquabus
What kid or adult doesn't love a ride on a boat? Hop on an Aquabus and ride between many of Vancouver's popular spots including Granville Island, Second Beach and Science World or take one of the scenic mini cruises to multiple destinations.
Vancouver Aquabus, multiple locations
Miniature Railway at Stanley park
Ride the Stanley Park miniature train over two kilometres of winding through tunnels and forrest. Open only in the summer from 10:00am to 5pm.