Situated just off of Malaysia's northwest coast, the island-state of Penang is known for its rich multicultural history, resort-filled beaches, and legendary street food.
But as good as Penang's hawker stalls and street eats are, they aren't your only option here. Penang is home to an increasing collection of hipster cafes, fine dining restaurants and world class bars. From the revolving rooftop bar Three Sixty°, to the artsy watering hole Narrow Marrow, to the slick and modern GOMO Wine Bar & Restaurant there something hip for everyone. Next time you're in Penang, lepak—the local slang for "chill out"—at one or all of these great establishments.
For a full guide to Penang, check out Expedia's complete guide which we also contributed to.
1. Three Sixty°
Want to get off the ground (and around) for a bit? At 17 stories up, the rooftop bar Three Sixty° gives patrons a fantastic view of the city, but it does more than that. It rotates—360° to be exact. Turning six degrees a minute, Three Sixty° offers amazing views of the entire island, and at a speed that won't make you spill your drink.
They offer cocktails, wine, and beer, as well as a buffet from 6:30pm to 10:30pm every night, costing RM83 per person. Three Sixty° is located in George Town, Penang's capital and a UNESCO World Heritage Site.
2. Junk Café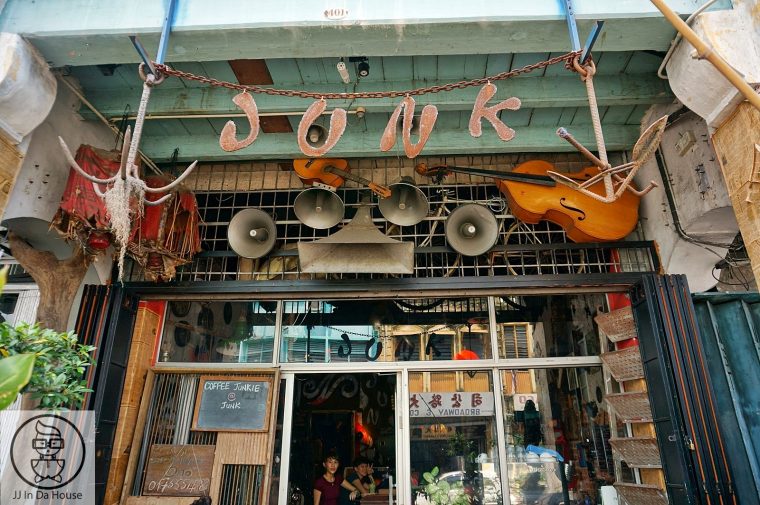 Junk Café offers tasty burgers and great music in a funky little space on the popular Chulia Street in George Town. The menu is limited, consisting mostly of burgers and cocktails, but what they do offer they do very well. All of their burgers are made fresh with Australian beef and served on a toasted sesame seed bun.
Aside from their delicious food and drinks, one of Junk Café's other draws is its quirky décor. The "junk" filling the café is actually some of the collectables of the former proprietor of the space. If not for the food, come for the music. Junk Café plays a variety of tunes including reggae, blues, and hip, as well as live music and a DJ on some nights.
3. Narrow Marrow
Squeezed between two shops on busy Carnarvon Street, Narrow Marrow is narrow indeed, but don't let its size fool you: this bar is full of character. This former Chinese-shophouse-turned-bar was designed by architect and interior designer team Alvin and Jamie and attracts a mixture of expats and artsy locals.
They serve breakfast, lunch, and dinner—a mixture of Asian and Western favorites—along with espresso-based coffees, beer, smoothies, and toddies. Try their signature toddy mojito, made with traditional palm wine.
4. Gravity Rooftop Bar at G Hotel Kelawai
If you're in the mood to class it up a bit, head to Gravity Rooftop Bar, located at the G Hotel Kelawai. The bar's 24th floor location offers excellent views of Penang, including the sunset over the hills of Batu Ferringhi. Gravity is pricier than other options on the island but has a happy hour from 5–7pm every day and daily beer promos. They're open from 5pm to 1am daily and the pool is open until midnight!
5. GOMO Wine Bar and Restaurant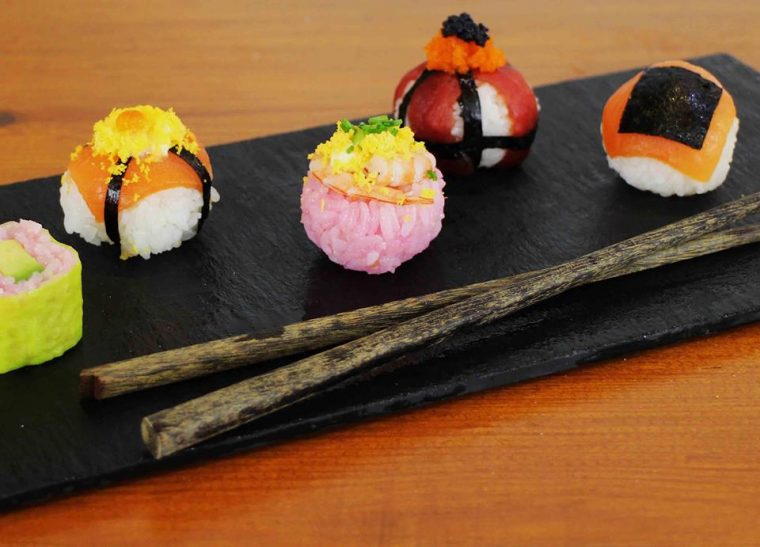 While not cheap by Penang standards, the food at GOMO is excellent and beautifully presented. Opened in late 2016, this modern and stylish eatery serves Japanese fusion cuisine and offers a great selection of wines and sakes (and beers). GOMO is located at the heart of Campbell Street in George Town.
6. Wholey Wonder
Calling all vegans…and all those who simply want some plant-based deliciousness. Wholey Wonder is located in George Town at the artsy Hin Bus Depot, an old bus depot turned arts and events space. They serve homemade vegan fare, including dishes such as (vegan) pizza, burgers, biryani, smoothies, ice cream, and more.
And food isn't the only thing Wholey Wonder has going for it: the café is very Instagrammable and has a tiny yoga studio upstairs which offers regular yoga and meditation classes.
7. Farquhar Mansion
Farquhar Mansion is one of the best (if not the best) fine dining option in Penang. This upscale establishment serves food "inspired by famed French haute cuisine." The menu includes dishes such as oyster chowder with scallops and their signature lamb rack with prawn-and-scallop ravioli. They offer lunch, dinner, and high tea.
The restaurant, opened in 2014, is located in the revitalized Mission Place, which was originally built in the 1870s. The interior is dimly-lit and elegant—perfect for a classy night out.
8. What the Duck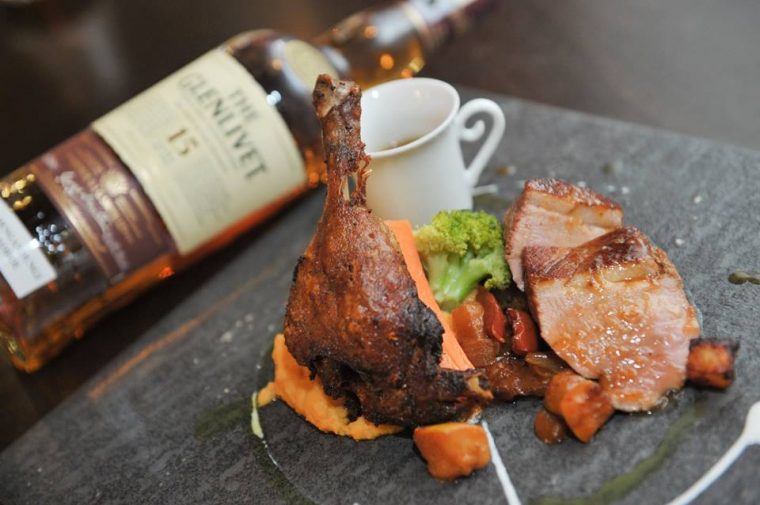 Located in a restored Nyonya house on Nagore Road, What the Duck serves, yes—you guessed it—chicken.
Okay, just kidding, they serve duck.
The Asian-fusion menu includes everything from Balinese crispy duck, to their signature duck confit, to brownies topped with bananas and garnished with Italian zabaglione and duck's-egg ice cream. They're open for lunch and dinner.
9. Pik Nik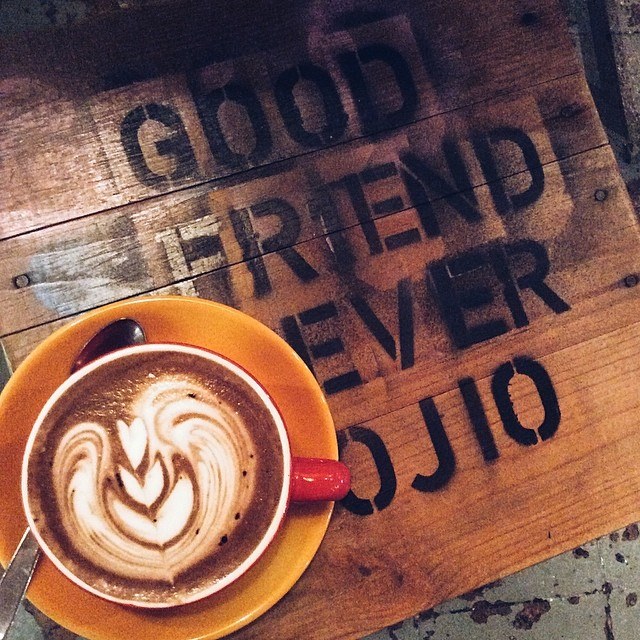 What began as a gathering place for a group of local and international artists has morphed into Pik Nik, one of Penang's hippest hipster cafés. Located on Nagore Road in George Town, Pik Nik features creative décor and a cozy environment to relax with friends. They offer a variety of food and beverage options, including coffee, beer, snacks, desserts, and dishes like pasta. Be sure to try their waffles!
10. Ruins of Victoria
If you want to be in the center of the action, grab dinner and/or a drink at Ruins of Victoria, located in a 19th century building on lively Victoria Street in George Town. The restaurant's menu is fusion and features dishes such as lamb shish kebab, Boston seafood chowder, and their signature homemade ice cream. They also have a full bar serving cocktails, liquors, and draft beer, and there is a bar menu with dishes like pizza.
The interior has some fun, creative elements. In the central courtyard, there is a wooden table made from former prison doors; the peepholes have been made into ashtrays. The mural across from the bar was created by Italian artist Benedetta Segala and took three weeks to complete.