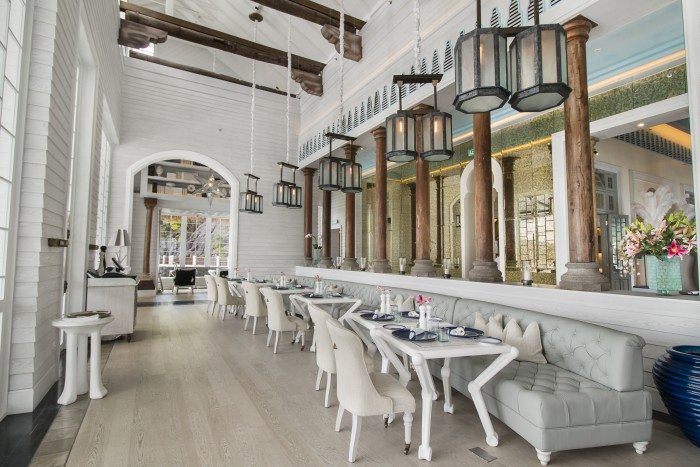 With the opening of St. Regis Langkawi in April 2016 comes some impressive bars and restaurants along with it. The most spectacular of the new restaurants is Kayuputi, offering reinterpreted traditional Asian dishes.
Designed by renowned architect Bill Bensley, the restaurant is reminiscent of a world traveller's beach house. Set over water, the walls are covered in white washed wood paneling and every nook is filled with exotic trinkets. The main dining area looks over the Andaman sea from a selection of funky furniture.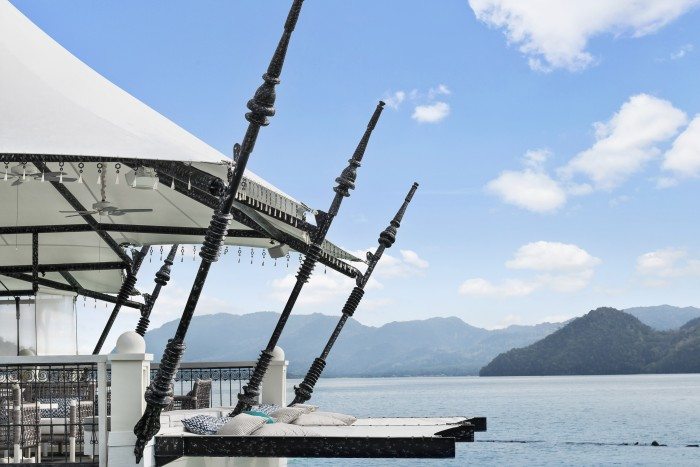 Kayuputi Langkawi's patio is the place to watch the sunset or take in evening cocktails. Choose from lounge seating or one of the coveted over water 'hammocks'.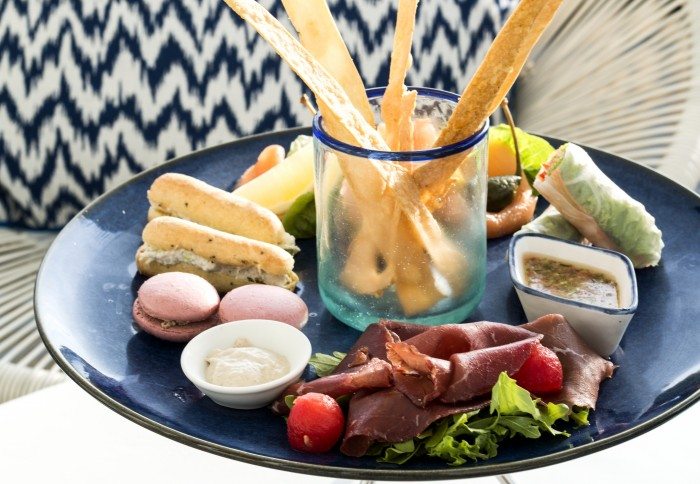 The extensive menu includes a 5-course Degustation Menu (RM550 or RM850 with wine pairings), a selection of caviar and Asian fusion dishes. One of the restaurant's specialities is the Kayuputi Culinary Experience (RM220) - a discovery platter for two that consists of Crab Meat Eclairs, Savoury Macarons and other bites.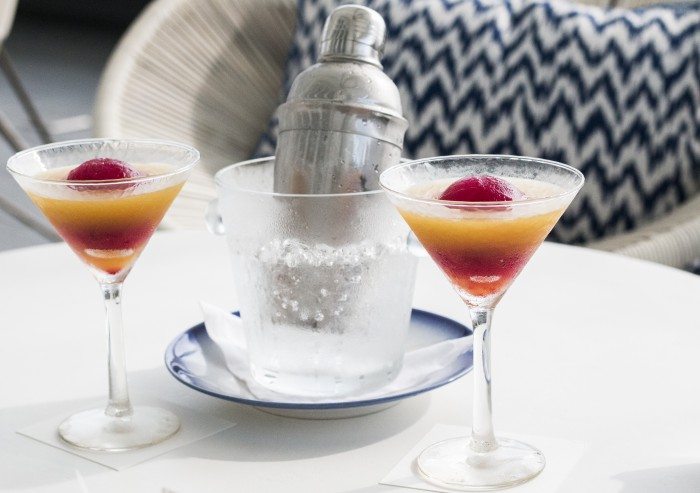 What better way to enjoy the sunset than with a cocktail in hand? For that, Kayuputi has created a specialty cocktail called 'Sunset Cocktail' (RM160) that looks like a red sun setting over an orange sky. The cocktail for two is made with a red rosella ice ball surrounded by tequila, cointreau, lime juice, mango puree and mango juice. Fans of St. Regis hotels will know to look out for a signature Bloody Mary. St. Regis Langkawi's is called 'Lang Mary' and is flavoured with pandan and tamarind.
Besides specialty and classic cocktails is a drink menu of aged whiskies, specialty liquors, beer, juice and mocktails as well as a cigar menu.
*All prices and selection are as of May 2016 and are subject to change.
Kayuputi Langkawi
in The St. Regis Langkawi
Jalan Pantai Beringin
Langkawi 07000
Malaysia
T: (60)(4) 960 6666