In Singapore, S$150 buys you about 25 cappuccinos at Starbucks, or utilities for one month in a small studio. You can also purchase one or maybe two pairs of Levi's, or dinner for two at a fine Italian restaurant without wine.
If you're traveling around Southeast Asia, however, S$150 can get you a lot more, including a pretty fabulous hotel room for a night. Here are some of the places you can stay in Southeast Asia with this chunk of cash.
Phnom Penh: La Maison d'Ambre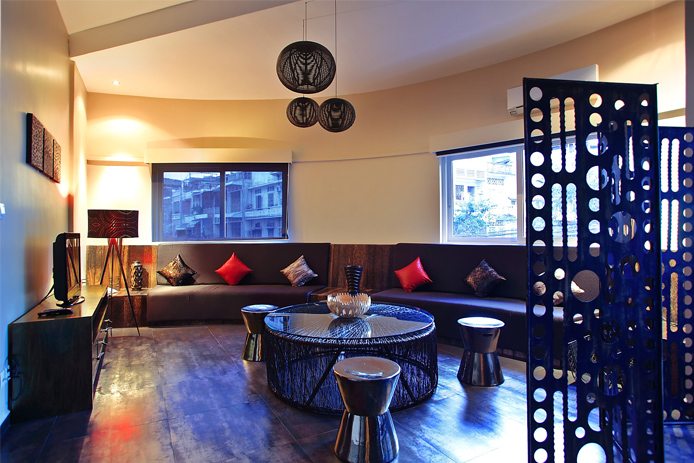 For S$150, you can snag a beautiful two-bedroom apartment at this fantastic boutique hotel in Phnom Penh. There are five two-bedroom apartments to choose from (and 10 suites in total); all are decorated according to a different theme and offer a fully-equipped kitchen, curved walls, and comfortable living areas. Most of these apartments are 120 square meters in size.
La Maison D'Ambre has a rooftop restaurant and bar with 360° views of the city. It also offers daily housekeeping, 24-hour reception and security, airport transfers, and more.
Ho Chi Minh City: TajmaSago Castle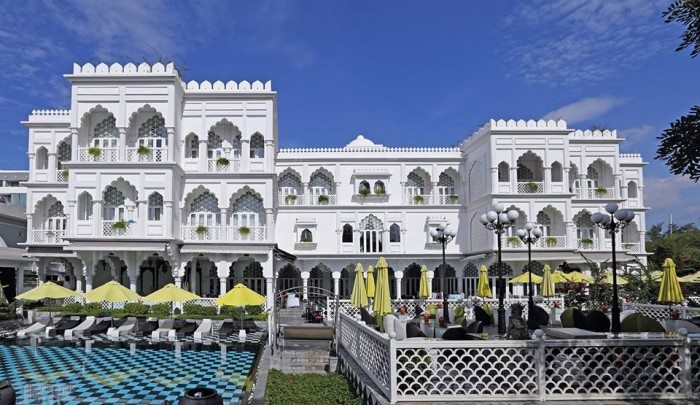 Feel like a king or queen during your stay at the 5-star TajmaSago Castle in the Phu My Hung District of Ho Chi Minh. A Deluxe room is 80 square meters and offers a separate work area, king bed (or two twin beds), iPad, 3D flat-screen Smart TV, iPod dock, balcony, and rainshower. Guests also James-Bond their way into their rooms with fingerprint locks.
The TajmaSago features the Taj Theatre, where you can watch movies in 3-D; a beautiful saltwater infinity pool, spa, and fitness center; limousine service; and three restaurants and a lounge bar.
Bangkok: Anantara Riverside Bangkok Resort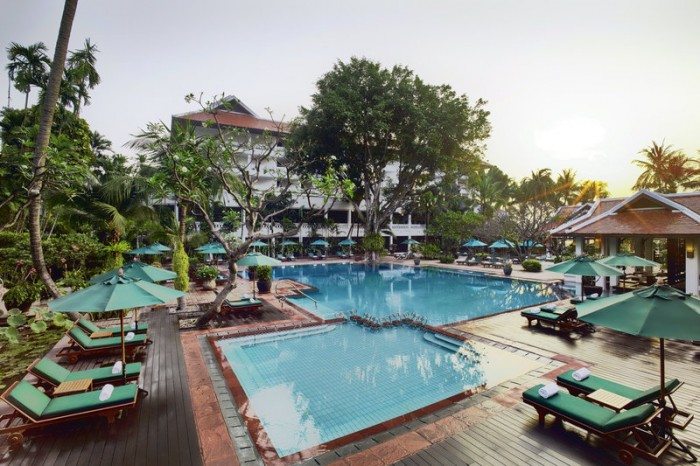 If you're in Bangkok, consider a Deluxe Premier room at the Anantara Riverside Bangkok Resort. At about 40 square meters in size, these Thai-style rooms have a balcony, sofa and seating area, soundproofing, bathtub and bathrobes, refrigerator, and more. The resort overlooks the Chao Phraya River and features a large outdoor pool, spa, fitness and tennis facilities, and a whopping 10 bars and restaurants which offer an array of cuisines.
Jakarta: Sheraton Grand Jakarta Gandaria City Hotel
The Sheraton Grand Jakarta Gandaria City is located in Sudirman, the commercial business center, and is part of the Superblock Gandaria City complex which contains a shopping mall, convention and exhibition center, and restaurants. (It also contains a helipad, which will be a relief for all the helicopter owners out there.) The hotel, built in 2015, has an outdoor pool with views of Jakarta, a fitness center, and a restaurant and lounge.
Stay in a Deluxe and Grand Deluxe room; these offer city views, seating areas and desks, a shower and bathtub, refrigerators, free Wi-Fi, and Sheraton's signature luxury beds.
Manila: Marco Polo Ortigas Manila
Situated in the Ortigas Business District, Marco Polo Ortigas is an excellent option for both business travelers and those seeking a more upscale option in Manila. Your S$150 gives you a Superior, Deluxe, or Premier King room, all stylishly appointed with fantastic views of the city, a large flat-screen TV, Nespresso coffee machine, personal safe, marble bathtub and rainshower, iPod dock, and more. Guests can cool off in the indoor pool, dine at one of its three restaurants, and relax at the spa. Finish your night with a drink at VU's, a sky bar and lounge located on the 45th floor.
Singapore: ibis Styles Singapore on MacPherson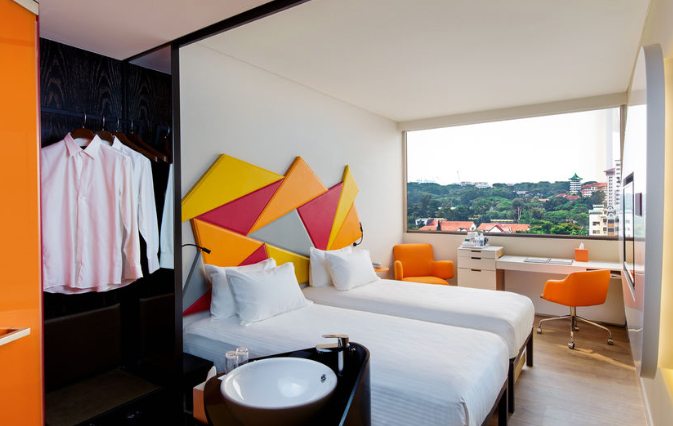 In Singapore, S$150 may, unsurprisingly, get you something a little smaller and slightly less luxurious than other major cities in Southeast Asia, but there are still very nice options within this budget. One of these options is the ibis Styles Singapore on MacPherson. This brand new 298-room hotel is located on the corner of MacPherson and Aljunied Road and is attached to the new MacPherson mall. A Standard Double room is 18 square meters and features a queen bed, LED TV, desk, safety deposit box, electric kettle, and free buffet breakfast.
The hotel also has an outdoor pool, fitness center, and free Wi-Fi.
All room prices are estimates based on weekday rates in May 2016