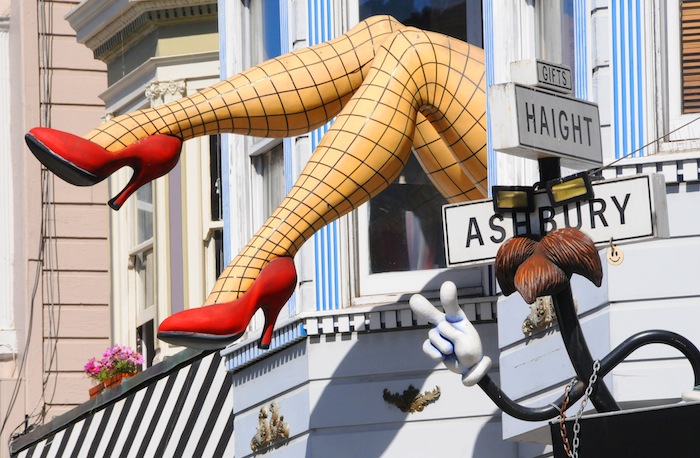 When planning a vacation, you can choose to relax on a beach, get some fresh air and climb a mountain or here's another option: take a trip back in time. Instead of time travel, I'm talking about visiting a destination of historical relevance.
To learn about what life was like in the 60s or to relive it if you were there, there is nothing like visiting San Francisco, the epicentre of the Free Love movement. Put a flower in your hair and drive through San Francisco's winding streets and steep hills to the Haight-Ashbury district. Here, remnants of the Swinging Sixties can still be found with shops selling vinyl records, tie-die t-shirts and vintage clothing. With 60s fashion being very on trend right now, you might get lucky and find a cute mini skirt or mod print dress.
The Haight Ashbury Flower Power Walking Tour is the best way to experience life in the 60s. Over the course of 12 blocks, hear about the history of the neighbourhood and the hippy culture that changed the area. It's a chance to walk along the same streets that Janis Joplin, Jimi Hendrix and The Grateful Dead once strolled.
Cherry Garcia ice cream anyone? After a long walk, a big scoop of Ben & Jerry's ice cream might be exactly what is needed and it's hard to miss with a location right on the corner of Haight and Ashbury streets.
Our suggested souvenirs for a trip back to the 60s? How about a mood ring (remember those?), a Beatles CD to play during the car ride home, or a reminder of the important changes the 60s brought about. What inspires me most about the 60s, is the impact the decade had on the acceptance of other cultures and races. A time when youth revolted and insisted all races can and should be equal. A truly inspirational decade that is well worth reliving.