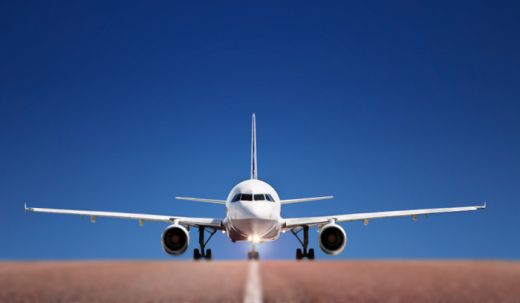 If you book well in advance and catch the flight sales, it can be incredibly cheap to travel around Asia by air thanks to local budget airlines. Here's our list of budget airlines for travel around Asia and Australia.
Scoot
The newest budget airlines owned by Singapore airlines launched recently with flights from Singapore to the Gold Coast and Sydney and has now expanded to other destinations around Asia. We have yet to try out this new airlines, but reports from friends are that it is decent and the prices are very competitive.
Air Asia
Based out of Kuala Lumpur, this budget airlines has leather seats, flight attendants dressed in red skirt suits and surprisingly decent hot meals. Beach destinations include cities in Australia, Bali, Langkawi, Penang, Kalibo (Boracay), Krabi and Phuket. With an ever expanding list of destinations, this budget airlines even flies to Europe and China. Tips: Do it all online: book flight, meal and check in.
Jetstar
Singapore is one the main hubs for this Qantas owned budget airlines and is one of my favorite budget airlines. This airlines flies Asia to Australia as well as within Australia and to beach destinations Fiji, Bali, Penang, and Phuket. Tip: If flying into Kuala Lumpur, fly Jetstar over other budget airlines as they arrive at the main airport instead of the budget terminal.
Tiger
My last choice when it comes to flying budget. Although they often have the cheapest prices, the flight attendants are rude and the bathrooms are usual dirty. Just not a fun way to fly. Beach destinations include Australia, Penang, various locations in the Philippines, Krabi and Phuket.
Tips for flying budget airlines.
Book the front row. For a bit more legroom, it's worth spending the little extra to get a front row seat as not only do you get more space, you also have the advantage of getting to your seat quickly and being the first to get off. Just make sure to be one of the first people on the plane so your luggage gets stored just above your seat. Arrive late, and you will have to put your luggage many rows back.
There's no inflight entertainment or free food, so bring your own, and just remember to take it out before you put your luggage in the overhead bins.
Check on the weight limits for carry-on luggage. Many of the budget airlines will weigh your luggage and charge you excessive fees for each kilo over the allowed amount. Jetstar usuallly allows 10kg while other airlines only allow 7kg or less.
Order the checked baggage even if you don't think you will need it as the charges for checked baggage at departure are astronomical.
Bring a sweater or shawl on the plane, no free blankets are provided when flying budget and it gets cold.
Check-in online when it's available to save you lots of time queuing up.