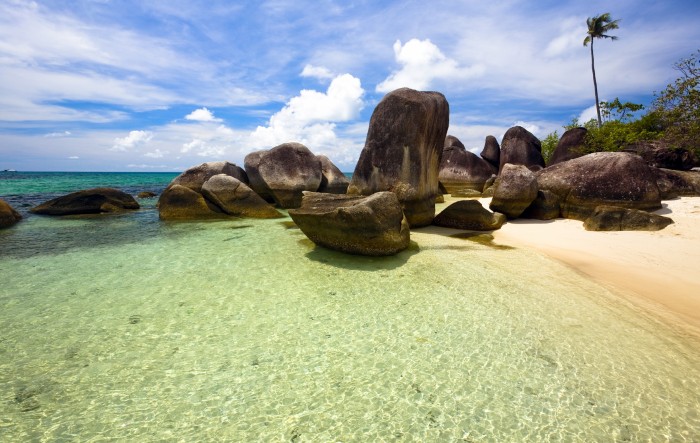 With over 17,000 islands in Indonesia, one can be forgiven for not knowing them all. But Belitung is not small nor big, at about the size of Bali and around 4 times the size of Singapore with approximately 250,000 inhabitants. Here you realise that yes, the whole sea can be a turquoise colour and white sand beaches aren't reserved for the more famous islands. Low crime and an easy going outlook on life, make Belitung even more appealing.
The quiet season is January through March when the winds can stir up the ocean floor and leave diving visibility lower that the spectacular clarity that is common the rest of the year. We were on the north end around Tanjung Tinggi the 2nd week of January and expected rough seas, poor visibility and lots of rain. It did rain almost every day but only for a few minutes then clear again. The seas were mostly calm and the water was clean. For the first 2 days we were the only guests in the 4 star Lorin Beach Resort. Other that Jakartan's there on long weekends, there is almost no tourist presence. Locals do speak English but non-Indonesians are very rare.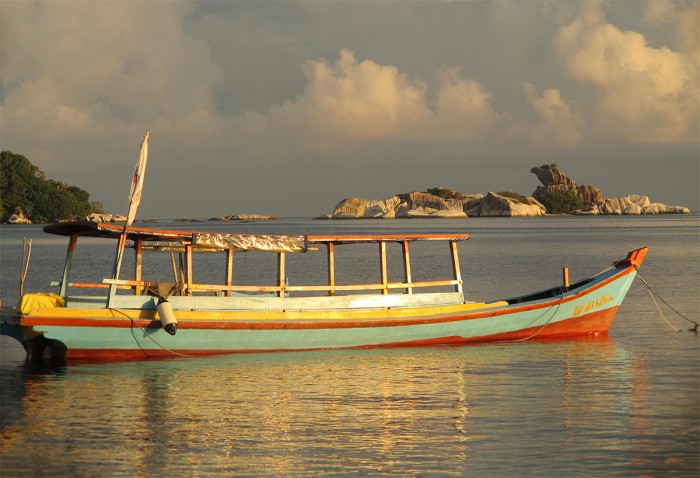 What to do on Belitung Island
Go island hopping on a local boat and explore the neighbouring islands and reefs. Underwater you can see beautiful coral and huge schools of fish. Diving enthusiasts can explore the coast off North-East Belitung where numerous Chinese wrecks from different dynasties can be found. One of the oldest wrecks in Indonesian waters was recently discovered offshore. [Wikitravel]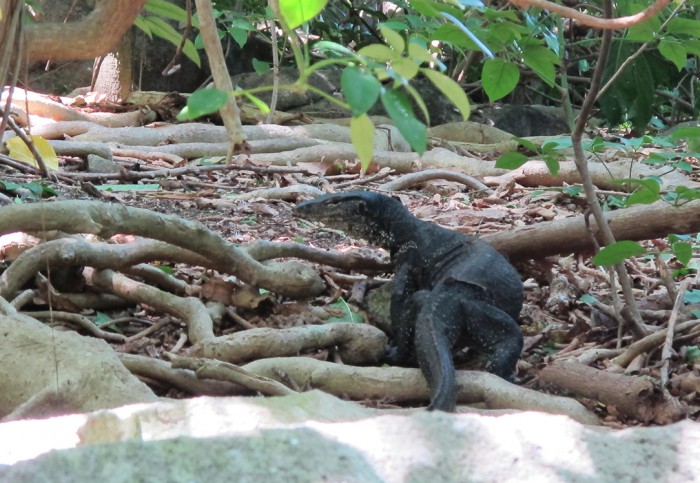 The different islands to explore include one with a Dutch built lighthouse where you can find monitor lizards roaming the grounds and others will have picture perfect rock formations. Private boat rental for the day that can fit up to 10 people can cost IDR 500,000 to IDR 750,000.
At Batu Mentas, close to the airport is a small wildlife sanctuary where you can find tarsiers as well as local owls and monkeys.
Where to Stay on Belitung Island
On Belitung Island you can stay at budget sometimes shabby accommodation or go all out at Arumdalu Private Resort. The Lor Inn where we stayed was in need of renovations, but the staff were wonderful and informed us they'll be building new rooms soon.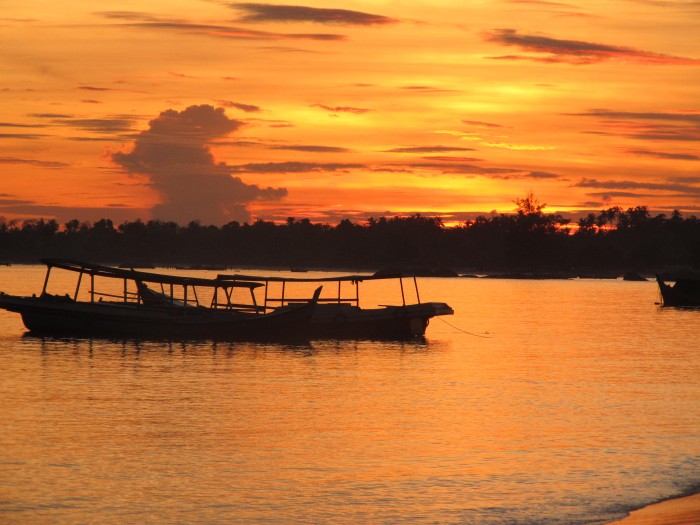 Getting to Belitung Island
Fly to Belitung direct from Jakarta on several different airlines and arrive in 45 to 60 minutes. A 30 minute taxi will take you from the airport to Tanjung Tinggi, on the north end or it's a 70 km drive to Arumdalu Private Resort.