For many, Brunch is the only reason to wake up earlier on a lazy Sunday. If you are in Kuta, Bali for the weekend, you should check out the newly launched Market Brunch offered by Sheraton Bali Kuta Resort every Sunday.
The first thing about Market Brunch, is the level of child-friendliness. The restaurant has custom made dining tables and chairs that are of a lower height, specially for children so that they can dine with other children and have fun while parents get to mingle with one another. The restaurant also has playmats and dedicated restaurant staff to keep the children entertained.

Once seated, the waiters start offering some tapas that are prepared separately and not available at the buffet table. Market Brunch offers around 20 live stations and buffets from fresh-made sushi, artisanal cheese and sliced meats, seafood barbeque, Chinese Dim Sum, Japanese Teppanyaki, Middle Eastern treats and delicacies, along with traditional Indonesian cuisine. You can also enjoy the usual brunch fare like eggs made-to-order and pastries.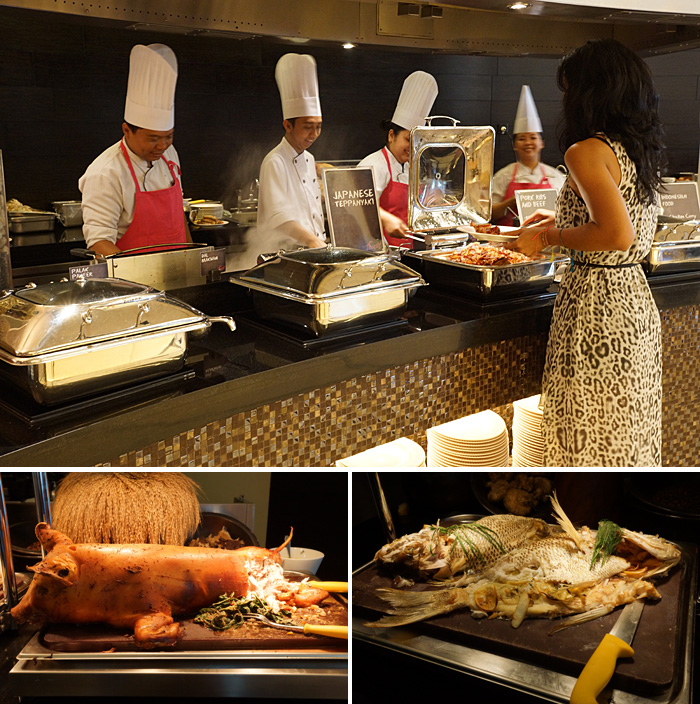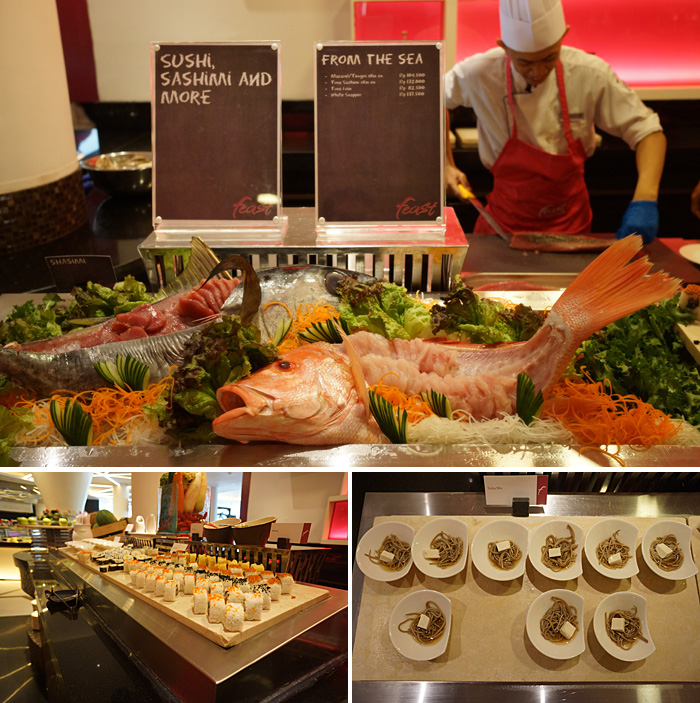 Outside the restaurant, live stations are set up and you can have the chef barbeque some fresh seafood on the spot for you.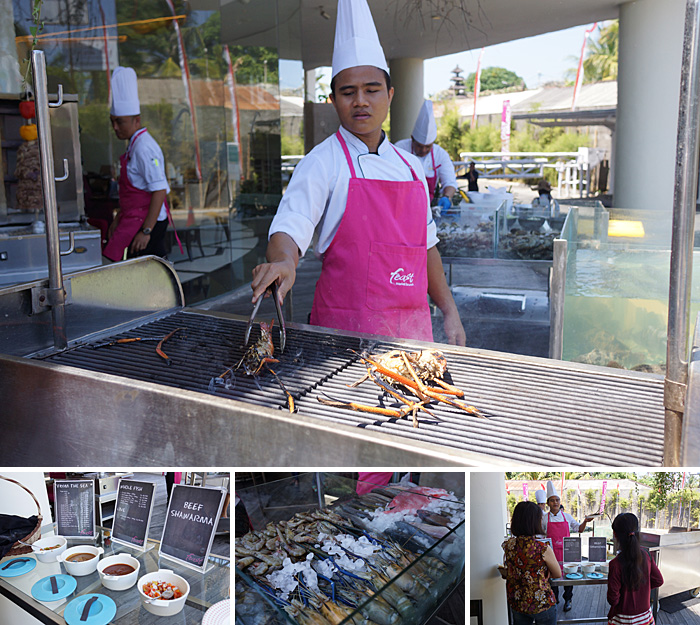 Inside the restaurant, a table full of desserts await you once you are done with your mains.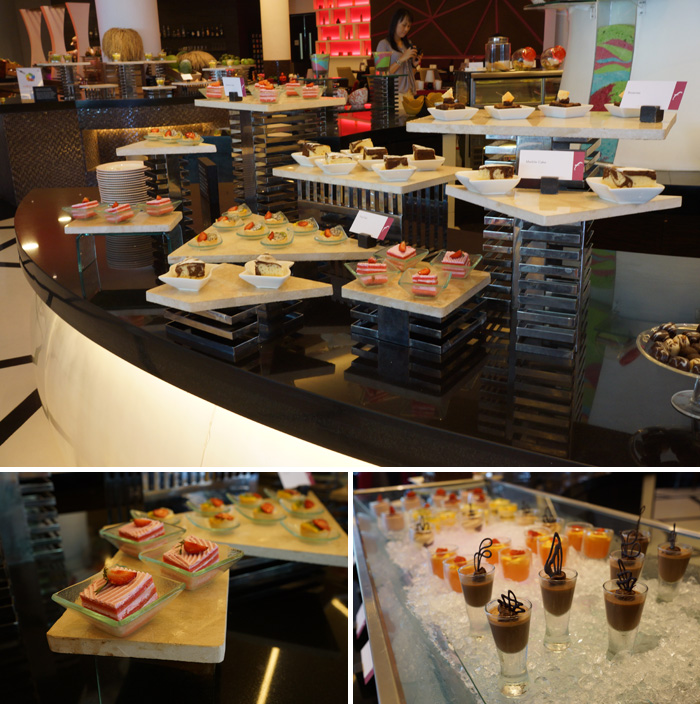 Sheraton Bali Kuta Resort collaborates with local businesses to feature local produce for sale. One of the featured businesses is Pod Chocolate, a sustainable chocolate maker creating world class chocolate in the heart of Bali. Pod Chocolate also demonstrated the art of chocolate tempering and how to make smooth and shiny chocolates.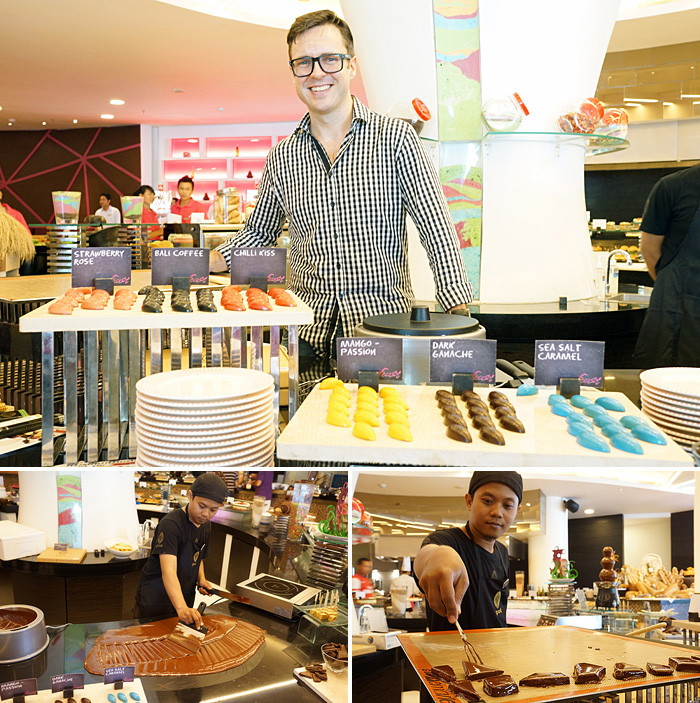 Market Brunch also brought in local cheese, meat and vegetable retailers. If you intend to head out to the beach for a picnic after brunch or buy some local produce to cook at home, this is the perfect chance!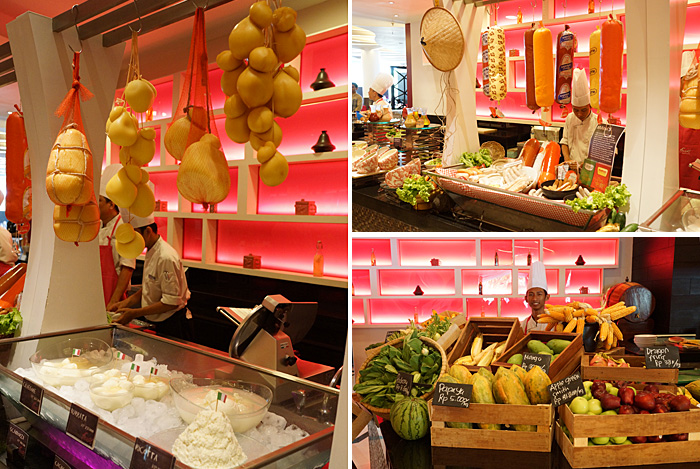 The Market Brunch offered by Sheraton Bali Kuta Resort is definitely a unique brunch where you not only get to dine in the restaurant with a large selection of food choices, but can also purchase food to go as well.
Sheraton Bali Kuta Resort
Jalan Pantai Kuta
Bali 80361
Indonesia
T:(62)(361) 846 5555
W: www.sheratonbalikuta.com
This was a hosted brunch. As always, opinions are our own.