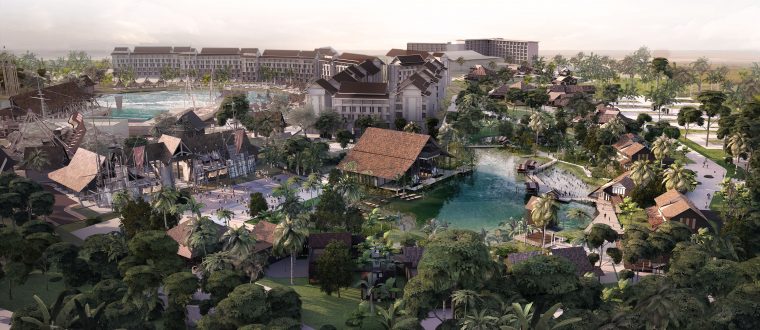 The classic Malaysian beach town of Desaru is getting a fancy makeover with the creation of the integrated resort Desaru Coast. Once done it will emerge as an even greater nexus of luxury and fun. Located in Johor, the resort is a convenient getaway for Singapore residents as it can be reached by a short ferry ride or 90 minute drive. Once complete, it may even give Batam and Bintan's resorts a run for their money.
The new Desaru Coast, spread out over 3,900 acres along a 17-kilometer-long beachfront of the South China Sea, will include a mix of several top international luxury resorts, 27-hole and 18-hole golf courses, a conference center, an adventure waterpark, and a retail center. There is truly something for everyone, including families, couples, golfers, and those in corporate segments.
Resorts to look forward to include The Westin Dasaru Resort, ultra luxurious Aman Resorts and Villas, Anantara Desaru Resort and Hard Rock Hotel Desaru Coast which will offer a family friendly getaway.
Development will take place in three stages, the first of which—a 27-hole golf course—launched successfully in September 2016. The Els Club Desaru Coast—The Ocean is a 27-hole golf course designed by world champion golfer Ernie Els. The Els Club Desaru Coast will consist of two clubs, one called "The Ocean" and the other called "The Valley." The Ocean is comprised of three 9-hole courses, each with a par 36.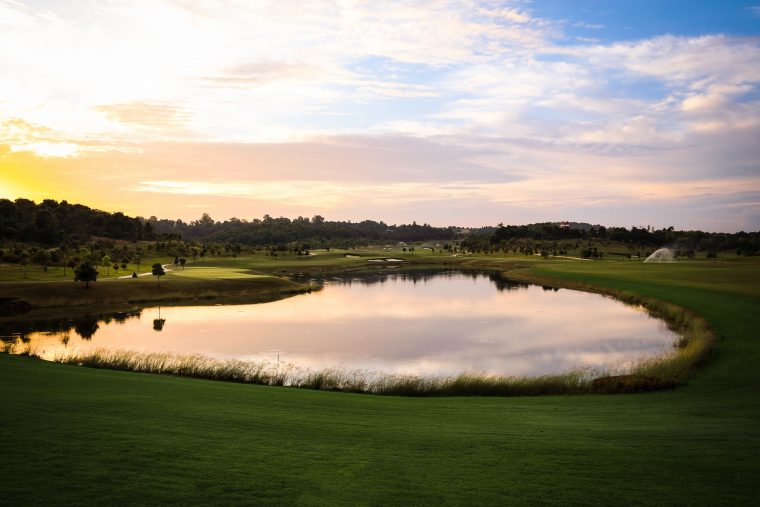 The Valley is an 18-hole champion course designed by Vijay Singh. It promises to be one of the best courses in the region and to challenge even the most experienced golfers. The course is slated to open in early 2017.
Following the successful launch of the first golf course, the resort announced that it will also open Hard Rock Desaru Coast. Other world-renowned hospitality brands coming to Desaru Coast include Aman Resorts & Villas, Anantara Desaru Coast, and The Westin Desaru Resort. Together, these resorts will offer guests a range of accommodation options. They will open in phases starting in 2017.
The entertainment, retail, and dining portion of the resort is also getting some fantastic updates. By 2019, The Desaru Adventure Waterpark will be splashing its way into the hearts of visitors. It will include one of the world's largest surf wave-pools, water and raft slides, and more.
Visitors who'd like to stay dry can head to the Retail Village, a 23-acre retail and lifestyle village on the waterfront. Additionally, corporate guests can make use of the Desaru Coast Conference Centre, a fully-equipped multipurpose venue which can host up as many as 1,000 participants.
Whether you're a family with kids, a golf enthusiast, in the corporate sector, or on a romantic getaway, Desaru Coast has something to offer you. Head there now to enjoy its fantastic 27-hole golf course and get excited for the other updates, rolling out between 2017 and 2019!