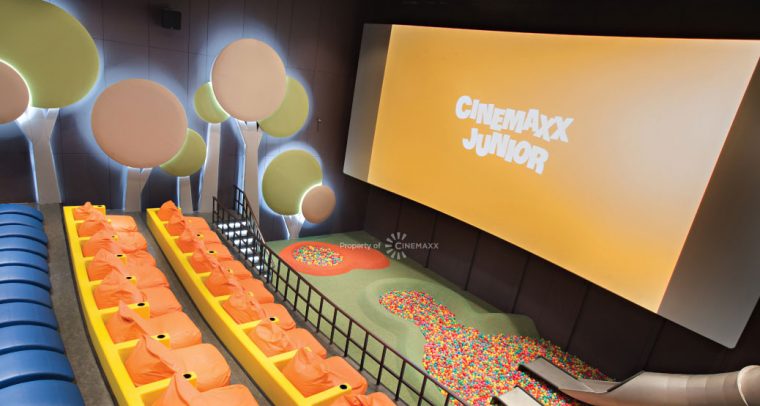 Opened in early 2016, Jakarta has one of Asia's coolest movie theatres for kids. Taking the kid friendly movie environment to a whole other level, not only is the theatre kid friendly, it actually incorporates an indoor playground.
Before the movie starts kids can bounce on a giant trampoline, slide down tube slides into a ball pit and climb multi-storey climbing structures among many other activities. There's even a toddler area for the littlest movie goers.
The movie selection for Cinemaxx Junior are always current kid friendly films and animated movies. Once the movie starts, everyone is invited to settle into their seat which could be a bean bag, a lounger, a sofa bed or a standard movie chair. While watching the show, enjoy kid friendly snacks from their special Junior Meals menu, featuring kids' favorites such as fish & chips and soft-serve ice cream. There's even Cinemaxx Junior merchandise for the kids to remember their experience.
The kid friendly design continues into the washrooms where the majority of the fixtures are installed at child-friendly heights, and spacious nursing and changing facilities are also provided.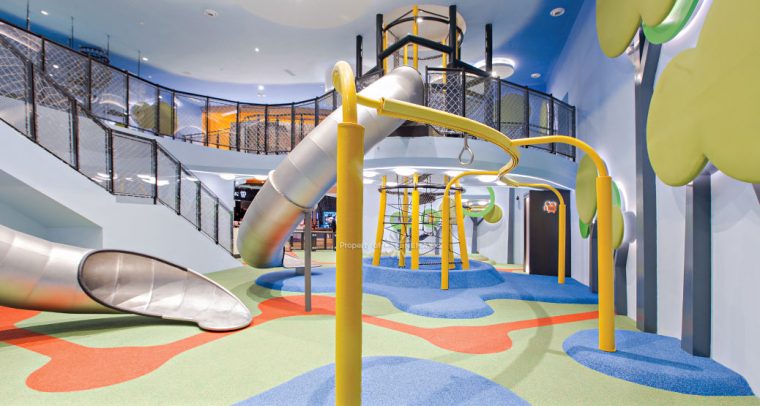 DP Architects were the main architects working on the kid friendly movie theatre helping to bring the out-of-this-world design to life.
The cinema accommodates 106 people at full capacity, which is approximately 30 families per session. Movie ticket prices for Cinemaxx Junior vary based on seat type and range from RP100,000 ($10) to RP200,000 ($20).
Cinemaxx Junior
Inside Cinemaxx Maxxbox Lippo Village
Tangerang, Jakarta
Indonesia