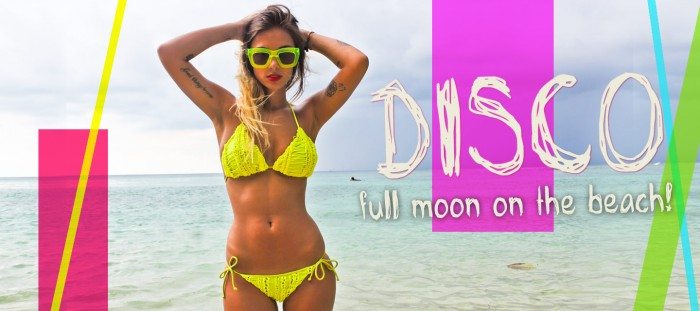 If you're heading to one of the famous full moon parties in Koh Pha Ngan, Thailand, what to wear is a serious consideration. Once you have a good spot to keep and hide your money, all loose items tied down for safe keeping, and glow in the dark body paint cover all remaining exposed skin, let fun, bright and colourful be your guide!
This is why we are loving these psychedelic Blue Glue bikinis. You'll need shades on to look directly at these!
Disco set Schizo in Pink, Gerbera and Green
Blue Glue US$84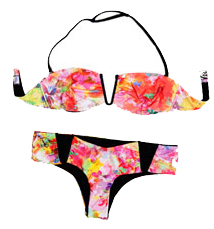 Disco set Valium
Blue Glue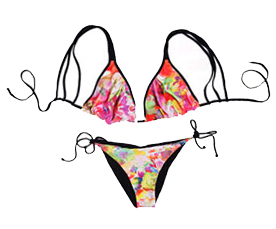 Disco Set Hit
Brazilian cut. Blue Glue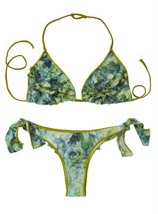 Disco Set Banjo
Brazilian cut. Blue Glue US$78.40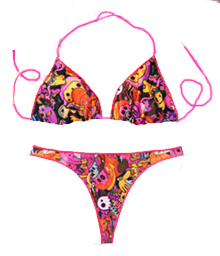 Disco Set Freakies
Brazilian cut. Blue Glue US$56.00
See their whole line up here Blue Glue Look Book
Share with us your tips for what to wear to the full moon party.