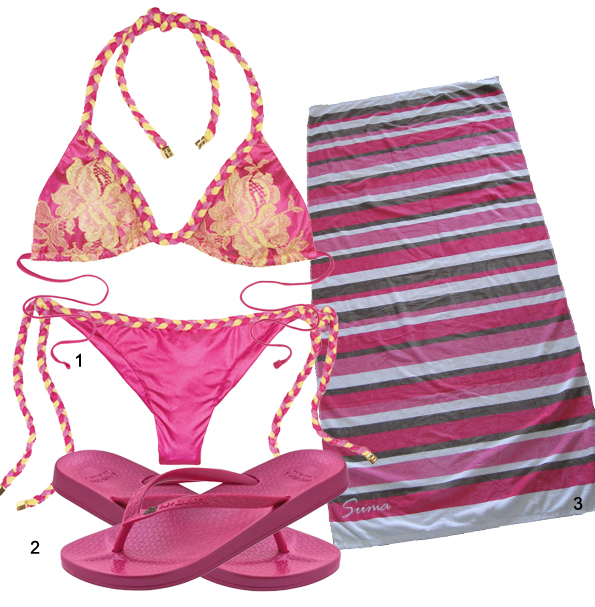 Cafe del Mar Singapore just announced their new themed beach parties including "Pink Sunday" on the first Sunday of every month. Now here`s a great excuse to get out all your cute pink summer outfits! This is what my ideal pink beach party outfit would look like.
1. Still The One bikini from California's Beach Bunny Swimwear. Pink bikini with yellow lace and braid cord detailing. $139 USD for the top $130 USD for the bottom.
2. Beach Pink Lady flip flops from Ipanema. Stylish and comfy!
3. Suma's signature Pink Montego beach towel. This is what got us really excited to hit the Cafe del Mar Pink Sunday party! $39 USD
*Note Cafe del Mar Singapore is now closed and replaced by Mambo Beach Club.