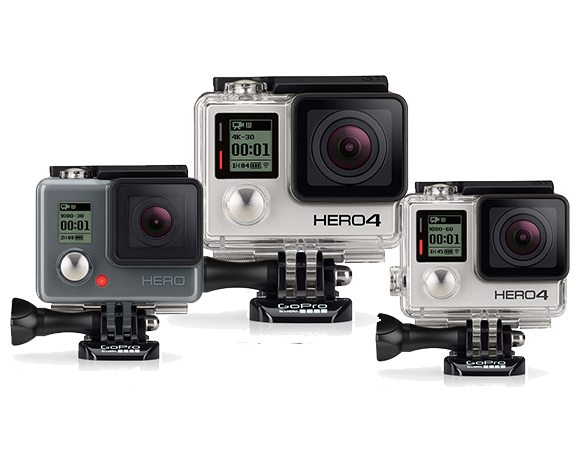 With the new GoPro line up launched October 5 2014 comes some exciting new features as well as a pocket friendly version. All three new models, the GoPro Hero, the Hero4 Silver and the Hero4 Black are waterproof up to 40 meters. While the GoPro Hero starts at S$180 it doesn't have Wi-Fi or bluetooth capacities like the other two new GoPro models.
The new Hero4 Silver (S$560), shoots 1080p HD at 60 fps and comes with a touchscreen display and playback function which the lower end versions don't have.
At the top of the line, the Hero4 Black (S$710), shoots ultra high-resolution, high frame rate video, delivering professional video quality in a tiny package. Expect smooth slow-motion playback and cinema-quality capture according to GoPro. This model also shoots 12-megapixel still photos at 30 fps.
We can't wait to get our hands on these new models and test them out in the wild.
Learn more at GoPro.com