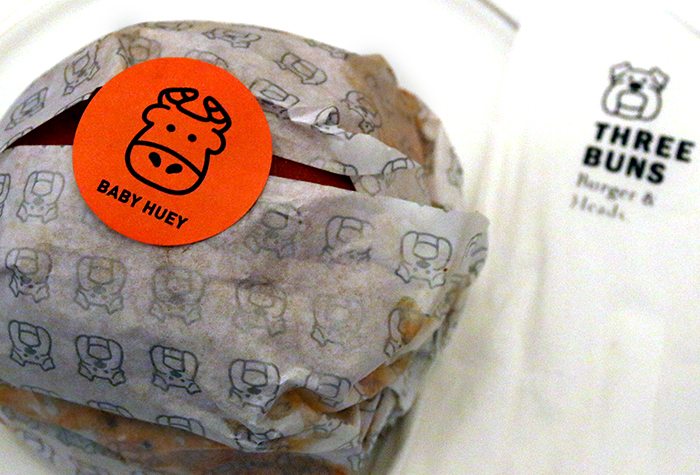 Potato Head Folk has finally opened its doors in Singapore. This exciting destination is 4 concepts in 1 building. 2 levels of Three Buns, a burger joint. Followed by the Lounge 1939 on the second floor, and The Rooftop, an open air bar. We stopped by to try out the burgers by Chef Adam Penney, famously from London's 'Patty & Bun' at Three Buns.
The first floor is almost hawker style, you order at the window and can have a seat at one of the outdoor tables. The second floor is more cosy with comfortable seating and kooky decor. While both have burgers, the upstairs has a larger menu. We opted for 2 burgers to go: The Baby Huey and The Roots.
The Baby Huey burger ($20) is Three Buns' least expensive beef burger that is made with a prime 150g beef patty and covered in some pretty amazing sauce, while The Roots burger ($18) is their veggie burger filled with seasonal vegetables including a thick piece of beetroot and covered in their "Big Poppa Hot Sauce". Both delicious and surprisingly very filling considering they don't come with fries.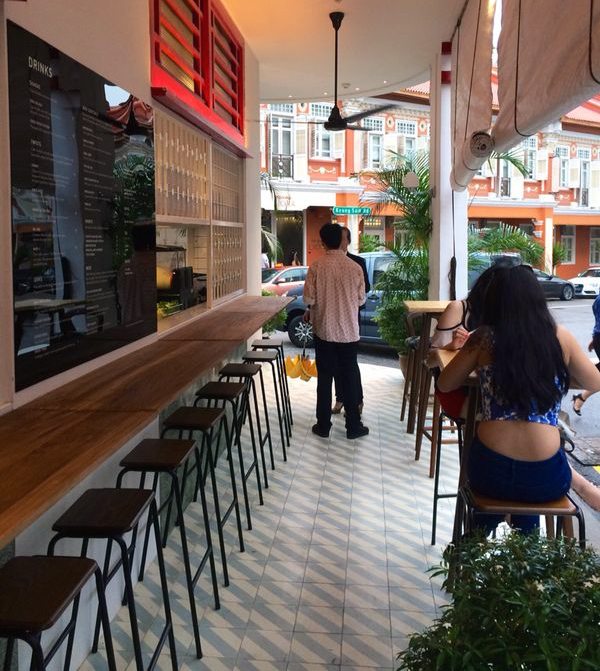 We can't wait to go back and try out Lounge 1939 and The Rooftop!
Potato Head Folk - Three Buns
36 Keong Saik Road
Singapore 089143
T: +65 6327 1939
E: wordup@pttheadfolk.com
W: www.pttheadfolk.com
Open Tuesday – Sunday
11 am – Midnight