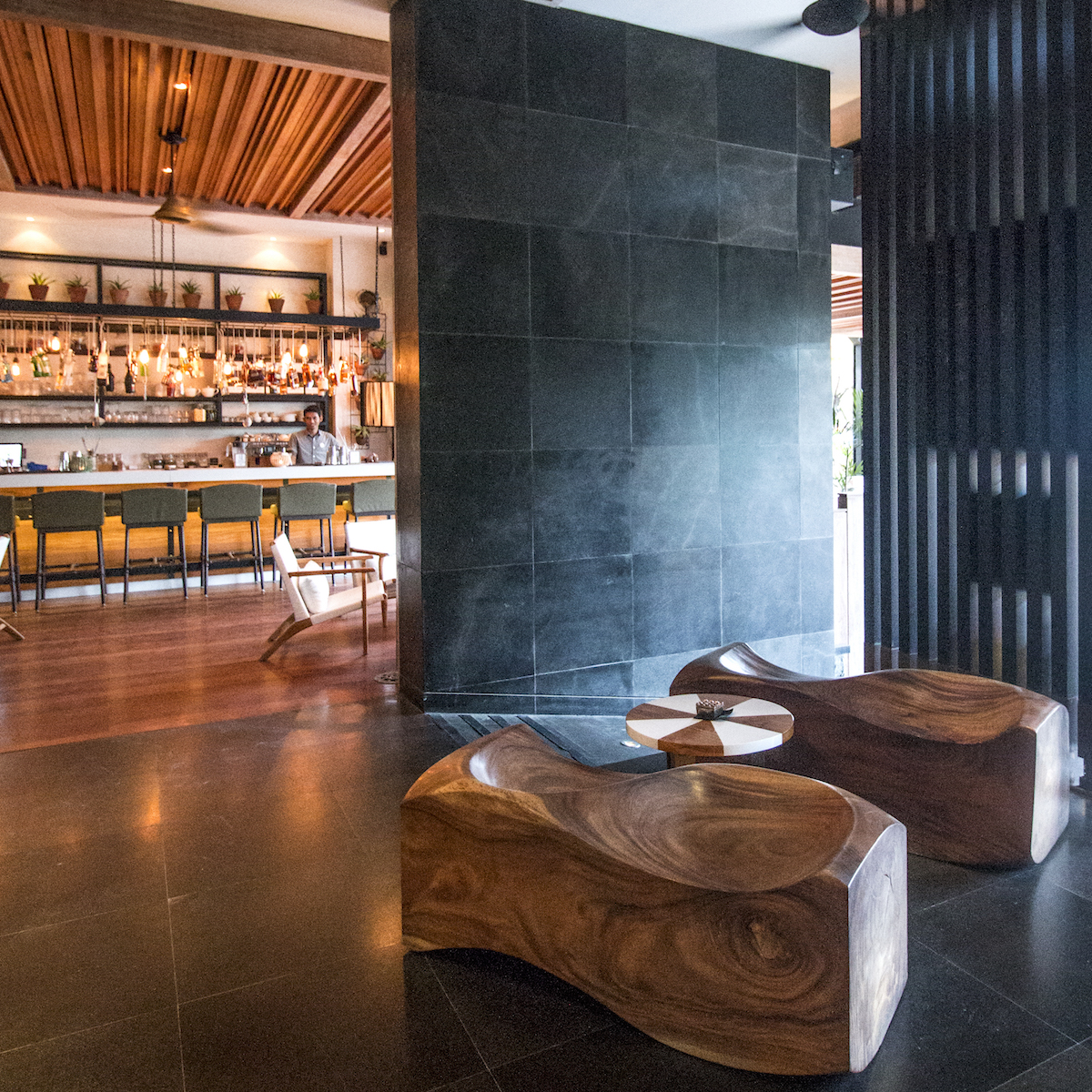 Bali is full of great restaurants, it can be hard to compete with the sea of celebrity chefs that have already set up shop on the popular holiday island, but GROW is one that can't be missed. Whether you are familiar with Ryan Clift known for his menu at Tippling Club in Singapore or not, you need to try his creations at GROW. The food speaks for itself.
GROW brings a farm-to-table dining concept to Bali's Seminyak/Petitenget district by using vegetables grown in the highlands of Kintamani and seafood sourced from the island's coastal waters. They strive to maintain the lowest possible carbon footprint offering a menu that evolves with the changing seasons and the availability of fresh produce.
One thing that is consistent across the board is a theme of fresh tastes and lots of greens. No plate is complete without the addition of at least a few leaves, and this creates a meal that is light and fresh while still being filling. Whether you come by for breakfast, lunch or dinner, each meal is sure to impress.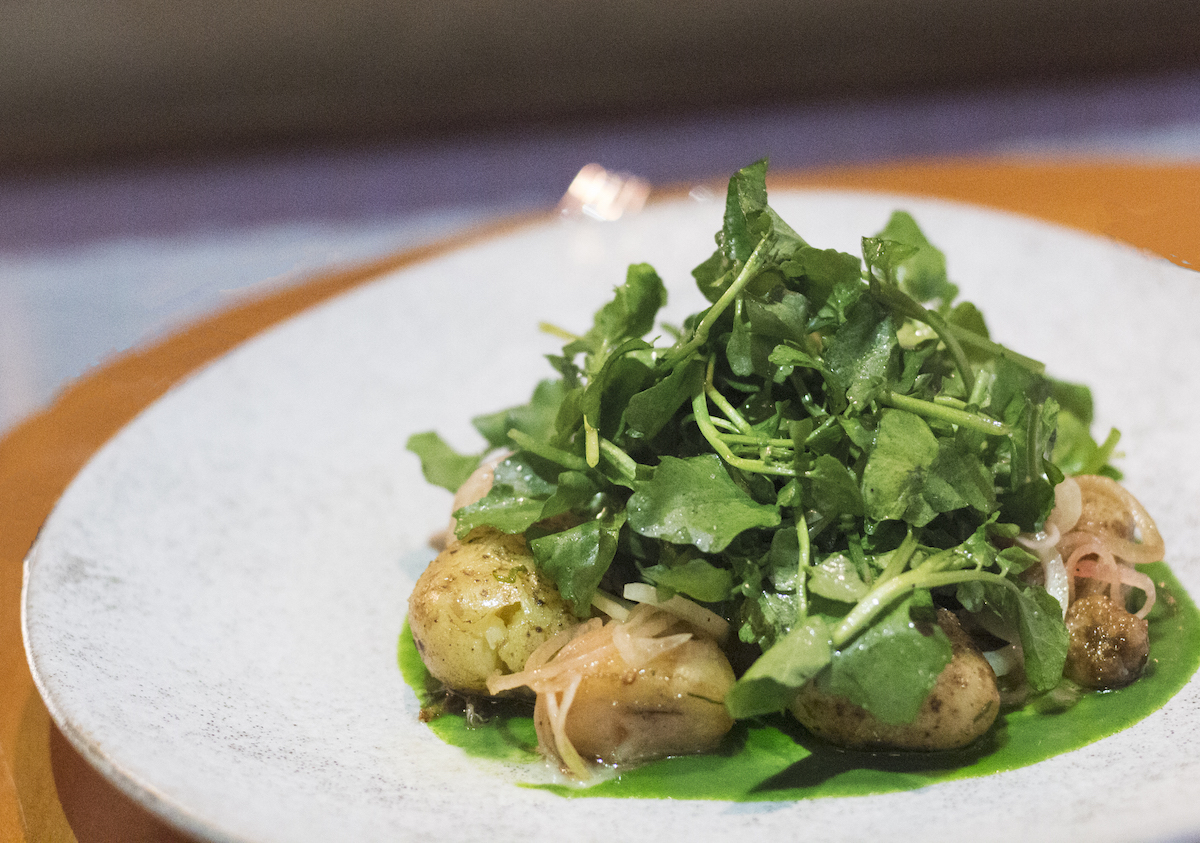 Breakfast dishes not to be missed are the Broken Hash and The Breakfast Burger. Instead of greasy hash browns for breakfast, Broken Hash gives potato lovers baked baby potatoes paired with poached snapper, a 65 degree poached egg, a healthy topping of wild watercress and mouthsful of wonderful flavours. The Breakfast Burger sounds sinful, but by using mushrooms instead of a meat patty it's just right breakfast. Between 2 charcoal black buns are bacon, mushrooms, tomato, fried egg and a delicious sauce that's makes it filling and full of flavour.
For dinner, a 3 course meal would be hard to finish even for big eaters, but there are so many great dishes on the menu it would be a shame to only try one. For those looking for something unique, the Roasted Bone Marrow Salad and Braised Beef Cheek are creative dishes that are sure to surprise you in the right way. The Gnocchi Al Nero Di Seppia, a gnocchi starter with squid bolognese, sauteed squid, fresh dill and lemon zest is delightful to the last bite while the Roasted Barramundi served with smoked eggplant purée, cucumber raita and spinach is an expertly paired combination. In fact, all dishes we tried at GROW were creative and used expertly paired flavours, even the dessert. Save room for the Roast Mango and Basil and Lemon Tart.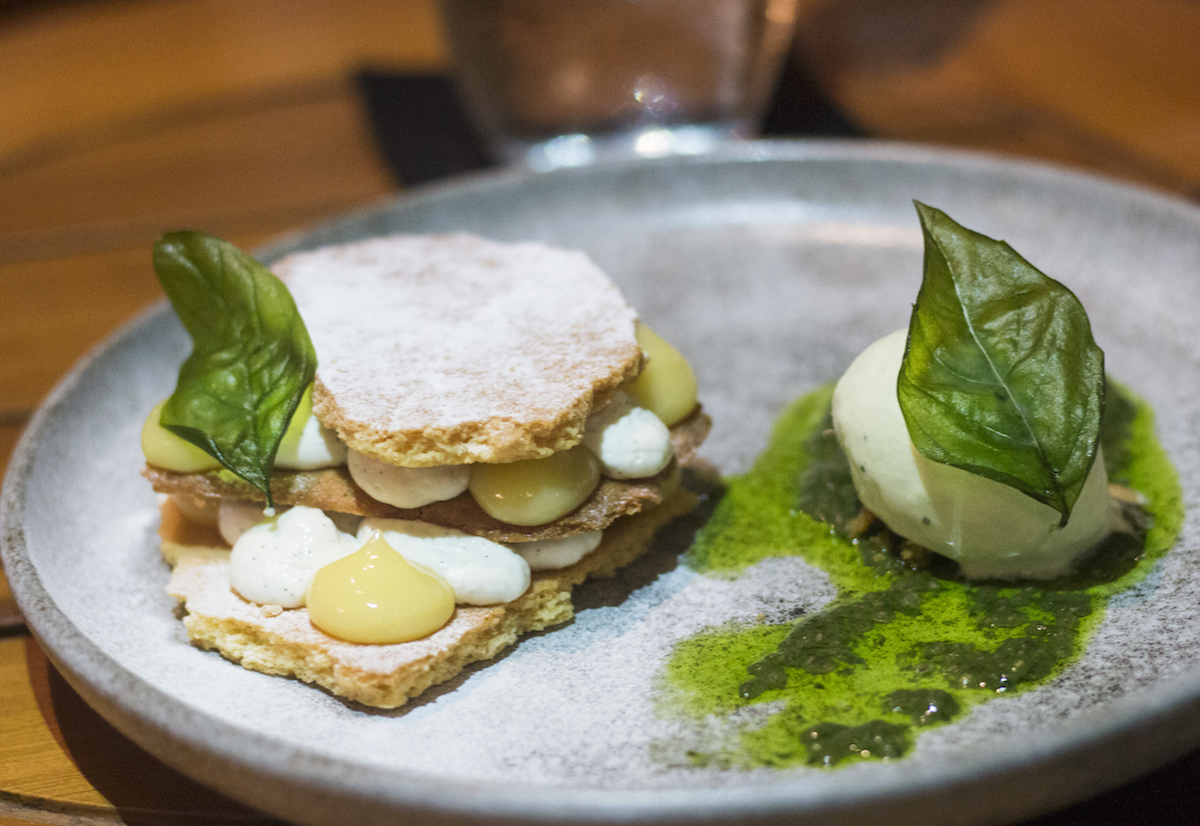 Cocktail lovers can pair delectable cocktails with their meal and even enjoy 2-for-1 cocktails daily from 5-8pm. For those that aren't afraid to taste the alcohol in the drink, the Spring Meadow Sour is a nice twist on a classic while the Cherry Blossom goes down easy for those that don't.
GROW Restaurant Bali
Jalan Raya Petitenget No. 8L Seminyak,
Kerobokan Kelod, Badung, Kabupaten
Badung, Bali 80361
T: +62 361 894 7908
W: growbali.com