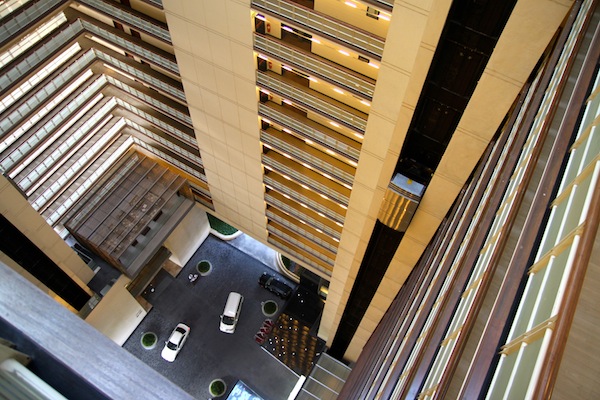 One of Hotel Maya's slogans is "Personalized service in designer settings". Having seen amazing photos of this hotel on the internet, I had to take a closer looker at the detailing and find out what gives this hotel a "designer setting".
Located in the prime Kuala Lumpur City Center (KLCC), it's a 10 minute walk to the Petronas Twin Towers. Party goers will appreciate the Zouk club across the street while a bit of local culture can be found a bit further down at Saloma Theatre Restaurant.
The first impression of the lobby is modern with funky touches. Under-lit reception desks, a large cylindrical chandelier and suspended wood slat ceiling.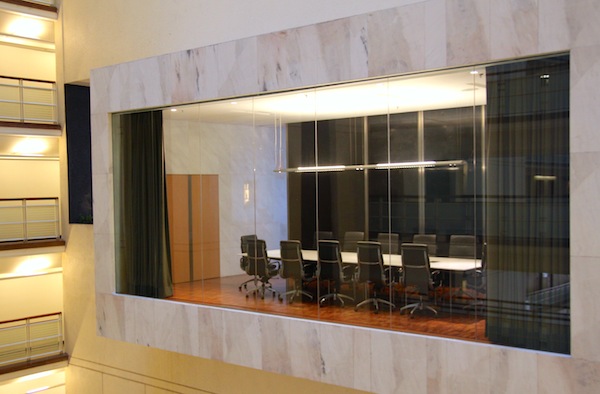 A real eye catcher is the boardroom that juts out into the void space and is clad with stone.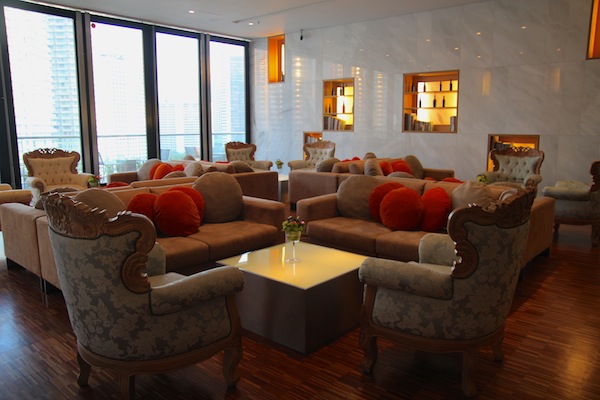 The Sky Lounge located on level 13 offers great views of the Petronas Twin Towers from it's balcony or a comfortable setting inside for a cup or tea or cocktail.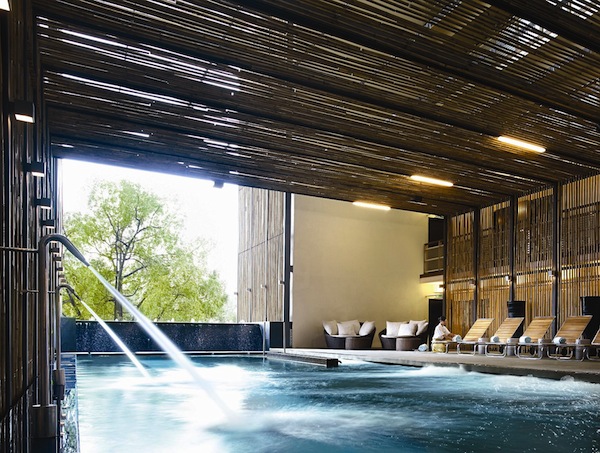 Release stress from the day at the Hydrotherapy pool with therapeutic water massage jets and loungers.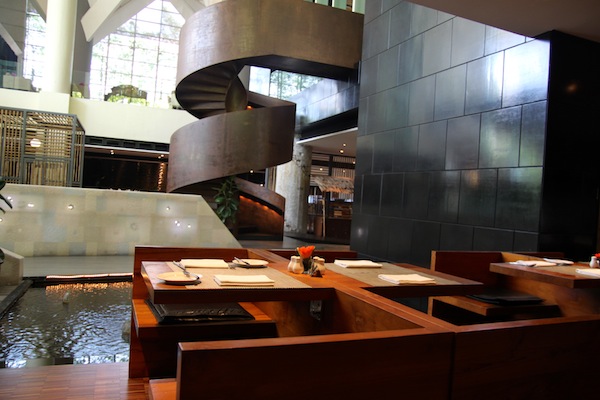 Breakfast is served in the beautiful Maya Brasserie with a large buffet spread of made to order eggs, salads, pastries, fruit and the usual buffet suspects.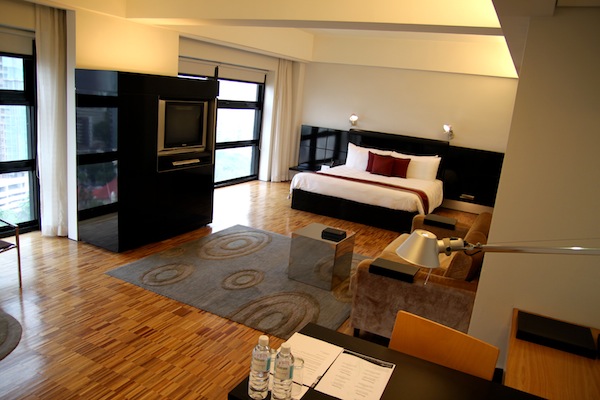 Hotel Maya has three different room categories: Studios, Junior Suites and Deluxe Suites. We stayed in a Deluxe suite, and it was deluxe at over 67 sqm. The spacious bedroom/living room combination had a seating area in the middle with a black lacquer entertainment cabinet that also hid the coffee machine and bar fridge. It was fun trying to figure out how to access it. By the entrance was another seating area of 2 chairs and a very cool desk that slid back and forth. All very thoughtful touches.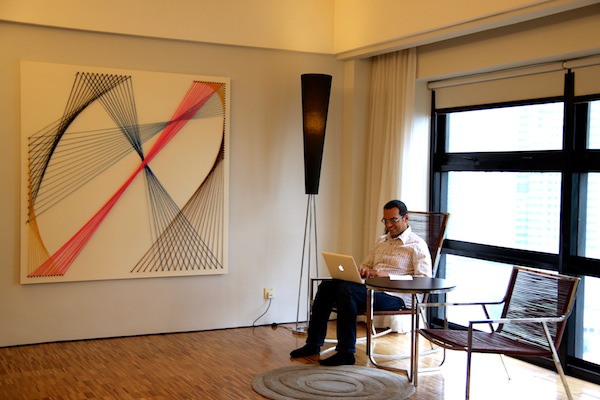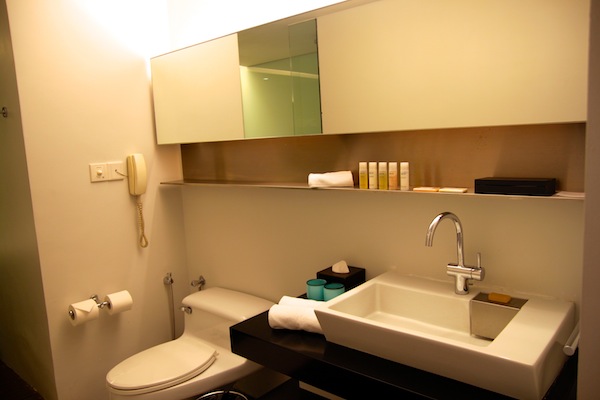 The oversized bathroom and dressing area was separated from the living area by a large sliding mirror. Inside was plenty of space to hang and store all of your clothes, a makeup desk with it's own sink and a separate bathroom area with a large soaking tub and rain shower that drained into slats in the floor. All designer detailing.
The Deluxe Suite is large enough to live in and makes for a luxurious getaway we have recommended to friends. Hotel Maya offers designer touches everywhere you turn. A true designer's dream, that is unfortunately starting to show it's age. Stay here to enjoy a unique "designer" experience.