Video note: 5th Quarter restaurant has been replaced with Hot Buns & Thunder Balls. Ever seen a piece of art and wanted to get into the mind of the artist? Pick their brains about how it came to be? Well now you can! Hôtel Vagabond is bringing a whole new meaning to Art Hotel with their very own resident artist program where you can wine and dine nightly with a changing array of artist from around the world. The resident artist could be anyone from a painter, actor, singer, photographer and everything in between and will be changing sporadically depending on the length of their residency. Stop by to find out who's in residence now.
Drinking and Dining
The hotel's restaurant, Hot Buns & Thunder Balls, serves up East-meets-West burgers as well as dessert and cocktails.
After dinner treat yourself to an artisan cocktail under the watchful eyes of a bronzed baboon and a leafy canopy of gold. Bar Vagabond was conceived by award winning Proof & Company, the bar offers up a rotating selection of handcrafted cocktails, artisan spirits and wines, and rare and exotic teas and coffees.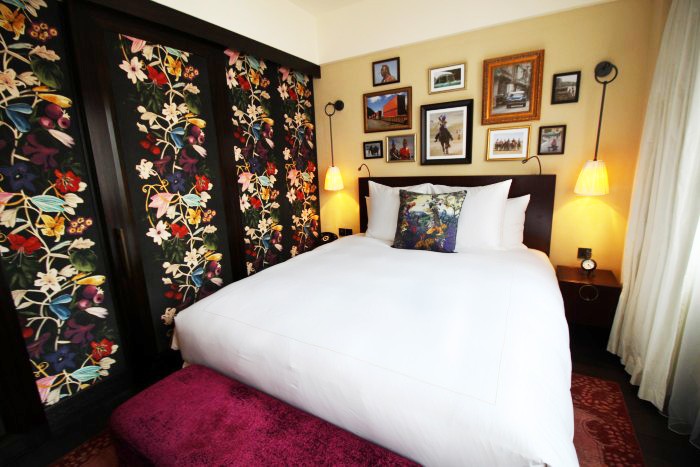 Rooms
With only 42 rooms and suites, each is individually designed by French designer Jacques Garcia. The Classic Rooms are petite and full of artistic touches, while the Suites offer more space and unique art pieces. Also worth checking out are the rooms with shared terrace that open to a common area.
Not many people pay attention to hotel mini bars, but check these ones out for some truly unique snacks and drinks. Our Classic Room even came with a Nespresso machine and free wifi which seems to be a dying breed among hotel chains.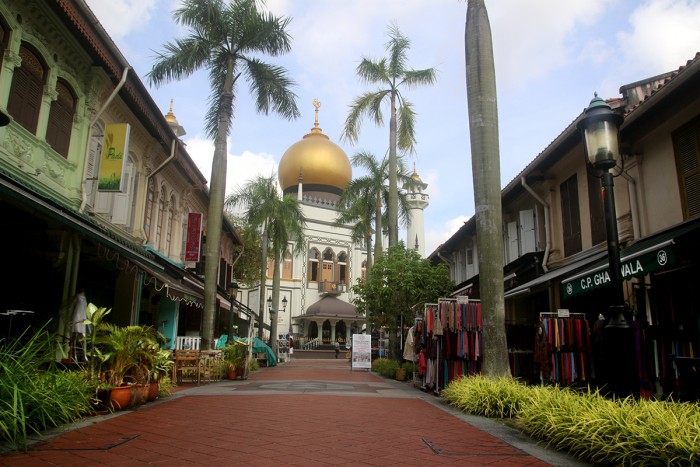 Location
To get a feel for the surrounding neighbourhoods grab a walking tour map at reception which will guide you to all the best attractions in vibrant Little India, eclectic Kampong Glam, and the bustling shops and markets of Bugis. There is more then enough to see, eat and do just minutes from the hotel.
Look out for The Refinery and The Tiramisu Hero which are just blocks from the hotel.
Hotel Vagabond
39 Syed Alwi Road,
Singapore, 207630