Kayaking in Southeast Asia is a great way to take in the natural surroundings and get some exercise (hello, biceps).
This area boasts spectacular scenery, beautiful water, and warm weather almost year round; for these reasons, it's one of the best areas in the world to go kayaking. From rivers to bays to the open sea, there are options for nearly every preference and skill level.
Here are some of the top places to go kayaking in Southeast Asia.
Raja Ampat, Indonesia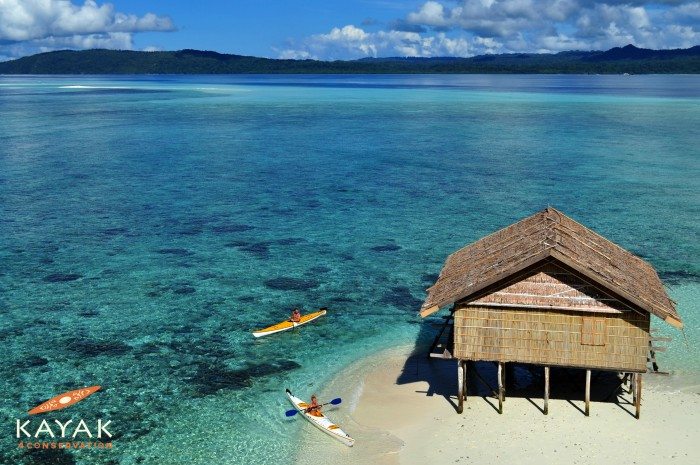 Raja Ampat seduces divers and nature lovers with its diverse marine life, crystal clear waters, unspoiled beaches and dramatic scenery. All of which make this one of the most beautiful places in Asia for sea kayaking. Take a paddle with Kayak4Conservation to protect and support the national park and local community as you explore the natural beauty of this region with local guides. They offer multi day tours throughout the year which would suit the more experienced kayaker.
Ha Long Bay, Vietnam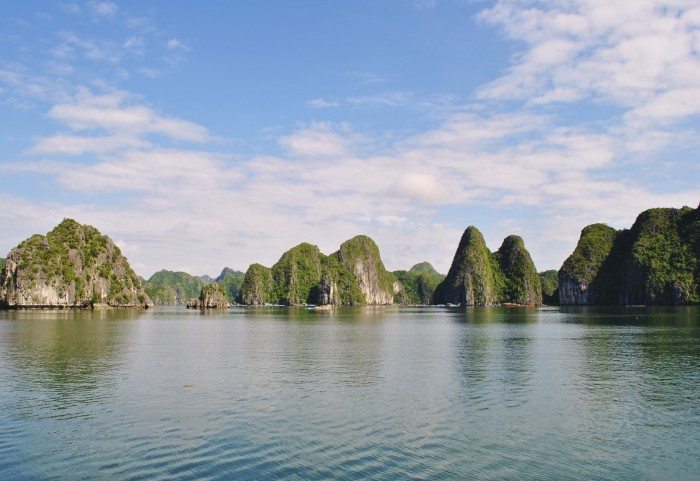 Ha Long Bay is known for its gorgeous emerald water dotted by thousands of limestone islands. Many people visit Ha Long Bay as part of a single- or multi-day boat tour. Kayaking is often offered as part of the tours, but you can also kayak independently of a tour. Head to Ben Beo Port on Cat Ba island and rent a kayak for about $10 (USD) for two people for one day.
In the Bay, kayakers can paddle through natural tunnels, check out hidden lagoons and caves, and even find unpopulated beaches.
Inle Lake, Myanmar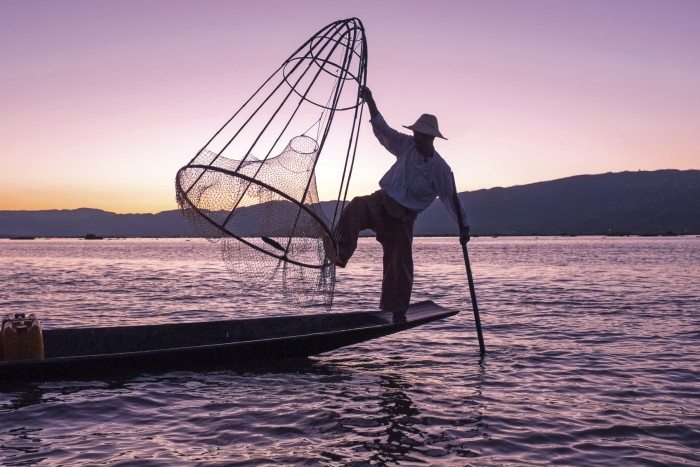 Many visitors to Myanmar skip Inle Lake on their way to Bagan; don't make this mistake—particularly if you love kayaking. First off, the sights on and around the lake are amazing: as there are no roads or sidewalks around the lake, locals get around in narrow wooden boats with outboard propellers; there are villages with houses on stilts along the waterways; fishermen fish using an incredible one-legged paddling technique.
You can also stay in an over-water bungalow or eat in an over-water restaurant, see thousands of ancient stone pagodas on a hillside, and visit one of the many monasteries along the lake including the famous Jumping Cat monastery.
October to February is the peak time to go. Water levels are highest in October and November and there are beautiful flowers in bloom.
Read Things to do in Inle Lake, Myanmar.
Phang Nga Bay, Thailand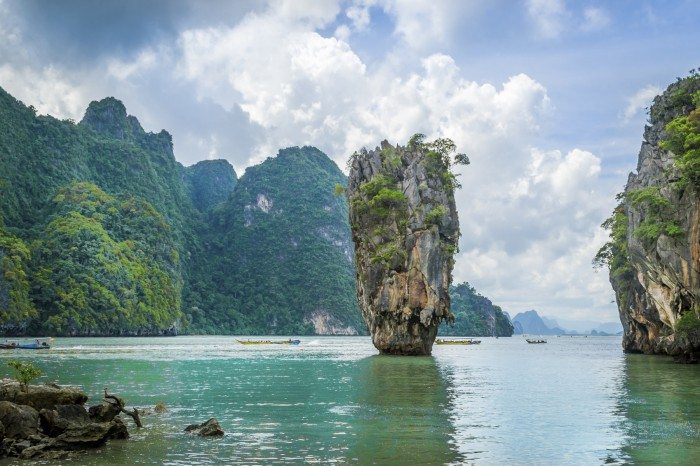 Phang Nga Bay is thought of as an ideal place for kayaking in Southeast Asia. This stunning bay, located about 95km from Phuket, is surrounded by limestone cliffs, and karst towers jut out dramatically from the water. The most famous of these karsts is James Bond Island, from its appearance in the Bond movie The Man with the Golden Gun.
By kayak you can explore some of the incredible "hong," or rooms, inside the islands. These are collapsed cave systems which are open to the sky and surrounded by massive limestone walls. Often the only sounds you hear in these hong is water dripping from stalactites. They are filled with an astounding diversity of flora and fauna.
Nam Khan River, Laos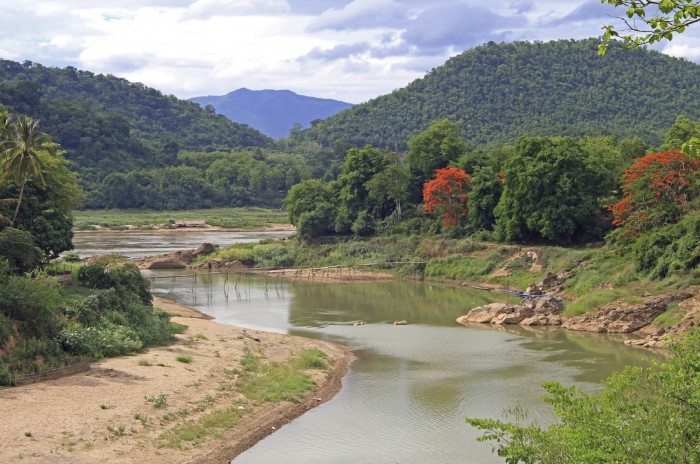 The Nam Khan flows through Luang Prabang, and kayaking down this river gives you a fantastic view of the countryside and local villages. Be sure to plan your trip there according to what kind of water you want to kayak in; the flow is stronger in the rainy season, making the trip down swift and fun; it's slower and more relaxing in the dry season. The surroundings are beautiful and kayakers can also stop at the Tad Sae Waterfall and take a swim.
Tonle Sap Lake, Cambodia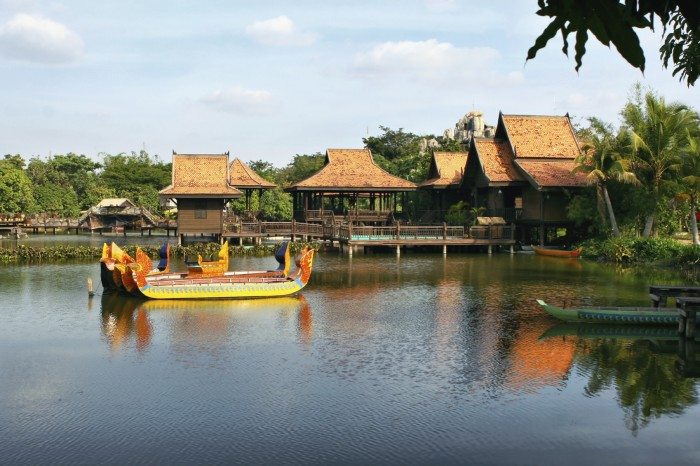 For a more leisurely kayak adventure, consider Tonle Sap Lake, near Siem Reap. Tonle Sap is the largest freshwater lake in Southeast Asia. The water is very calm, making it great for those with little or no experience kayaking. You'll paddle by floating villages and through a mangrove forest, and you may even see some rare birds.
Langkawi, Malaysia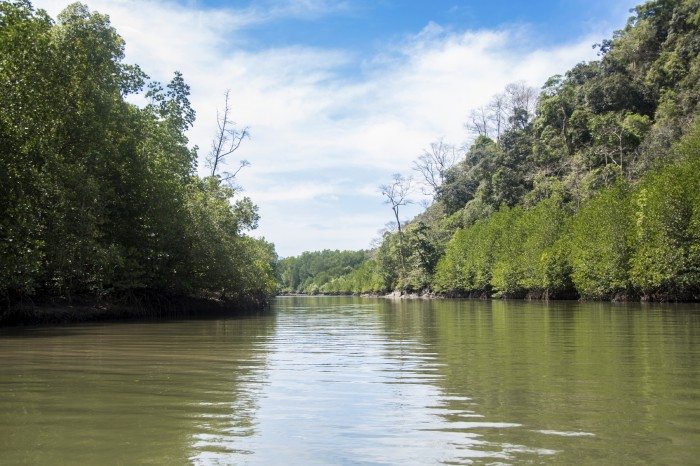 Kayaking is a popular activity for visitors to the Malaysia Island of Langkawi. Here you can experience kayaking along the Kilim River to reach Kilim Karst Geoforest Park. In the park you'll glide through mangroves and pass limestone rocks along the way. You can stop to visit a bat cave and hopefully see kingfishers, herons and mudskippers.