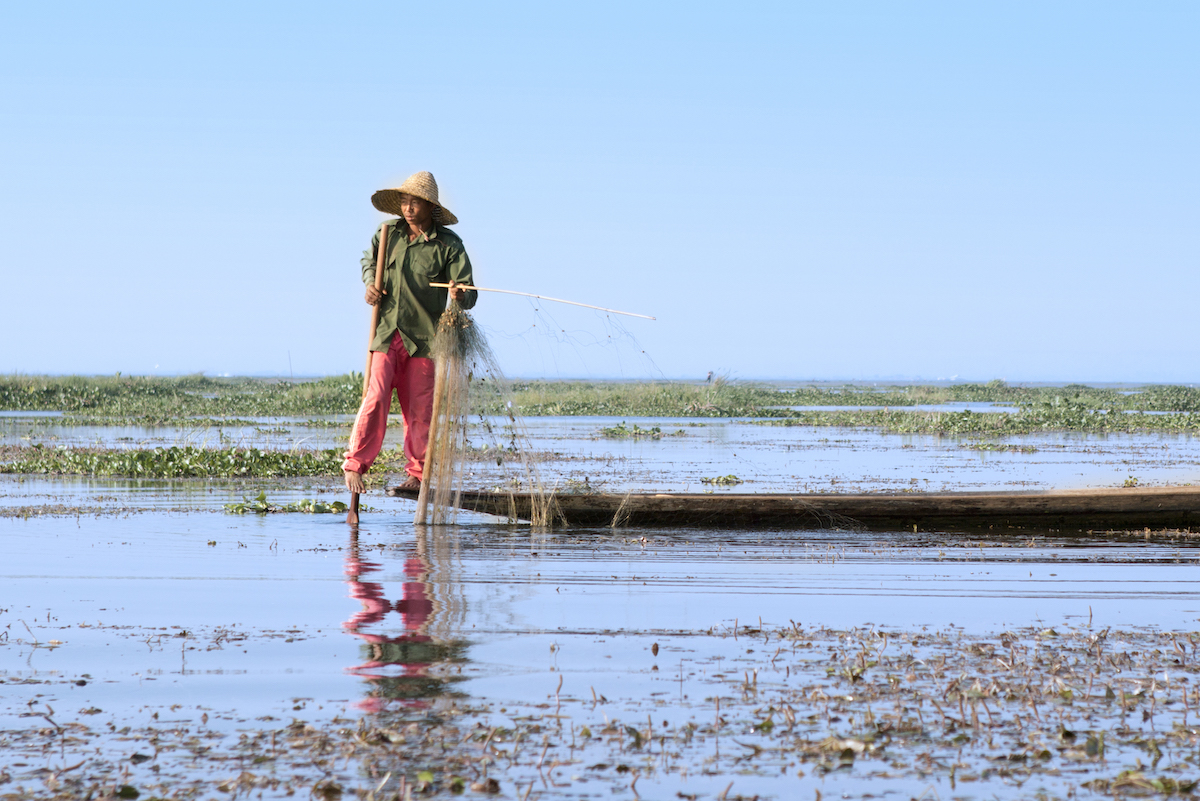 Situated in the center of Myanmar is Inle Lake, a large freshwater lake famous for its floating villages and gardens, as well as the unique way of life of the Intha, Shan, Pa-O, Taung Yo, Danu, Kayah and Danaw people, who live on and around the lake. While some travellers forgo Inle Lake, opting to go to Bagan instead, don't make this mistake; Inle Lake is an experience you don't want to miss. Speeding around in a wood boat to explore the lake and neighbouring areas is a truly magical experience.
There are many fascinating things to do in the area, here are our eight must-do experiences at Inle Lake, Myanmar.
Floating Gardens and Fishing Villages of Inle Lake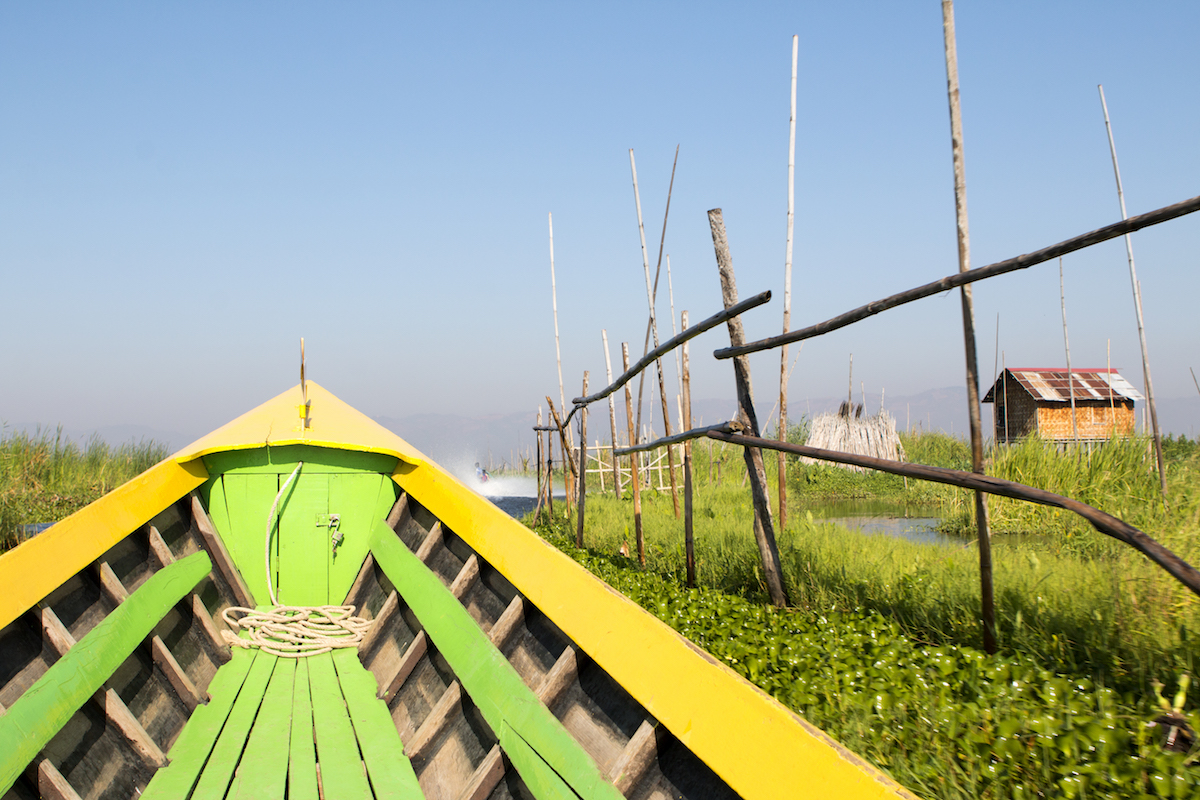 There are numerous and still mostly traditional villages and gardens surrounding the lake, which are typically visited on a day trip from Nyaung Shwe. The structures along the lake, which are mainly made of teak, are built on wooden piles that are driven into the lake floor. Some of the buildings are huge—up to two or three stories high; Inn Paw Khone village has entire weaving factories housed on these structures. But buildings aren't the only things that float at Inle; hydroponic tomato farming is common here and you can see these unique floating gardens by boat.
There are no roads or sidewalks in or between the villages; locals (and visitors) get around in narrow wooden boats outfitted with outboard propellers. Houses and parts of villages are often connected by pretty wooden bridges and walkways. One of the true highlights of any trip to Inle Lake is seeing the fisherman at work. They use a one-legged rowing technique you won't see anywhere else in the world.
Mingalar Market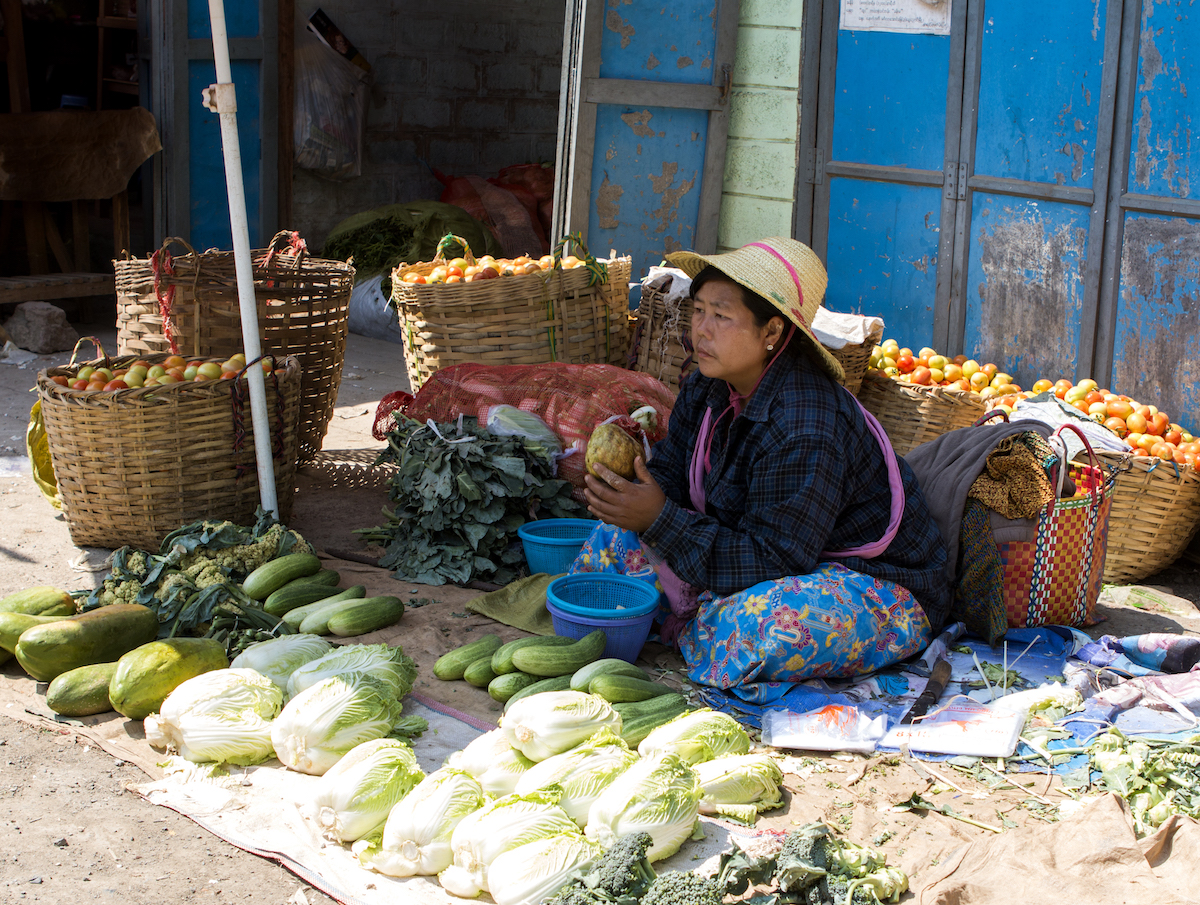 Inle Lake is located in Shan State, which is famous for its garden produce. Try some of this produce for yourself at Mingular Market, a permanent, daily market in the middle of Nyaung Shwe. In addition to fruits and vegetables, you can also find household goods, fishing equipment, clothing, and souvenirs. Flower growers also bring their roses, carnations, and chrysanthemums down from the hills to sell. Also look out for strawberries when they are in season. The market is open from early morning to mid-afternoon. Note that aside from its permanent market, Mingalar is also home to the five-day market (separate from the Inle five-day market). On these days, the market doubles in size.
Aythaya Vineyard
A winery? In Myanmar? Yes! Inle Lake is home to not one but two wineries: Red Mountain Estate Vineyards and Winery and Aythaya Vineyard. Aythaya is located a 30-minute drive from Nyaung Shwe. Their "Aythaya Red" is a cuvée from Shiraz (Syrah), Dornfelder from Germany, and Tempranillo grapes from the Rioja Valley in Spain; the "Aythaya White" is a Sauvignon Blanc from the Bordeaux area and Loire Valley; and the "Aythaya Rosé" is fruity red Moscato grape from Italy.
They offer daily tastings, wine tours, and private events. There is also accommodation on site; the Monte diVino Lodge offers spacious bungalows with terraces and stays include a full breakfast and an afternoon wine tasting. Read Asia's Top Wineries
The Shan Restaurant at the ViewPoint Lodge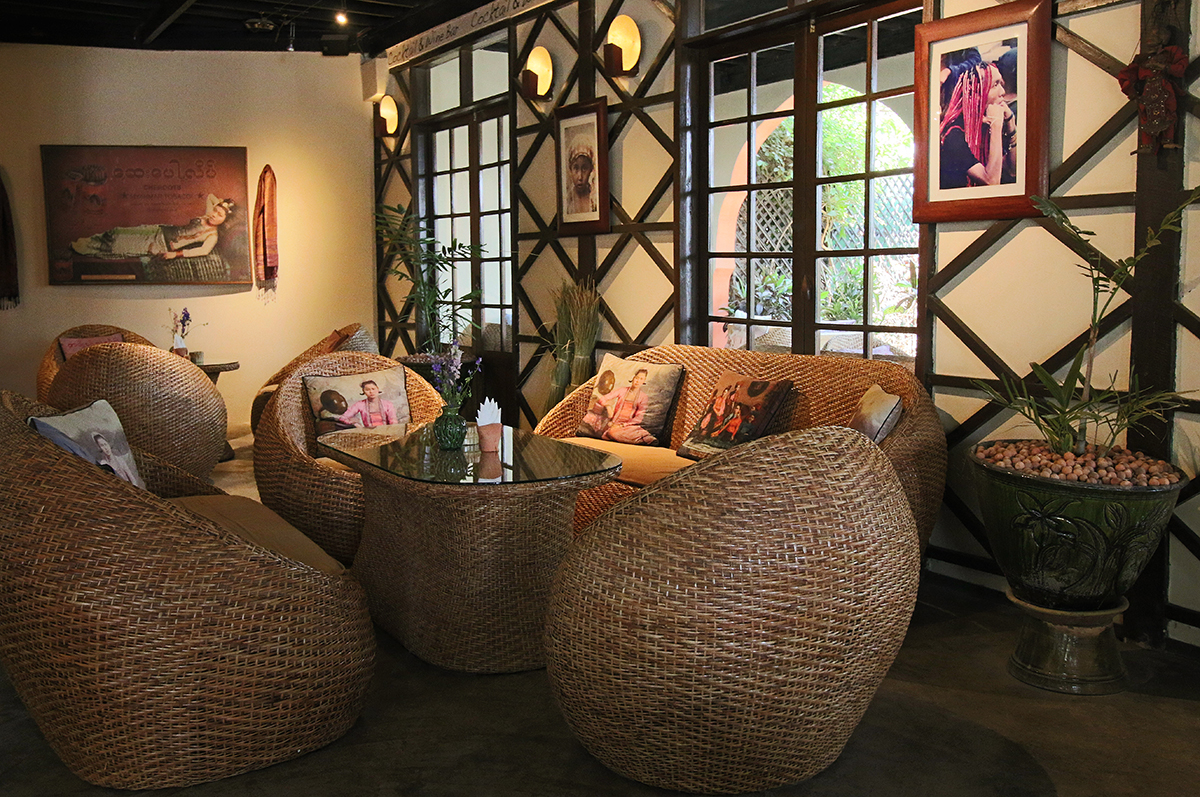 We're not the only ones who love The Shan Restaurant. Lonely Planet and the Routard Guide vote The Shan Restaurant to be the best local restaurant in Myanmar. It offers excellent, beautifully-presented cuisine based on traditional Shan recipes and a full-service bar with a wide selection of wines. Try to grab a table on the balcony and watch the world go by.
Read our review of The Shan Restaurant at ViewPoint Lodge
Inle Lake Handicraft Villages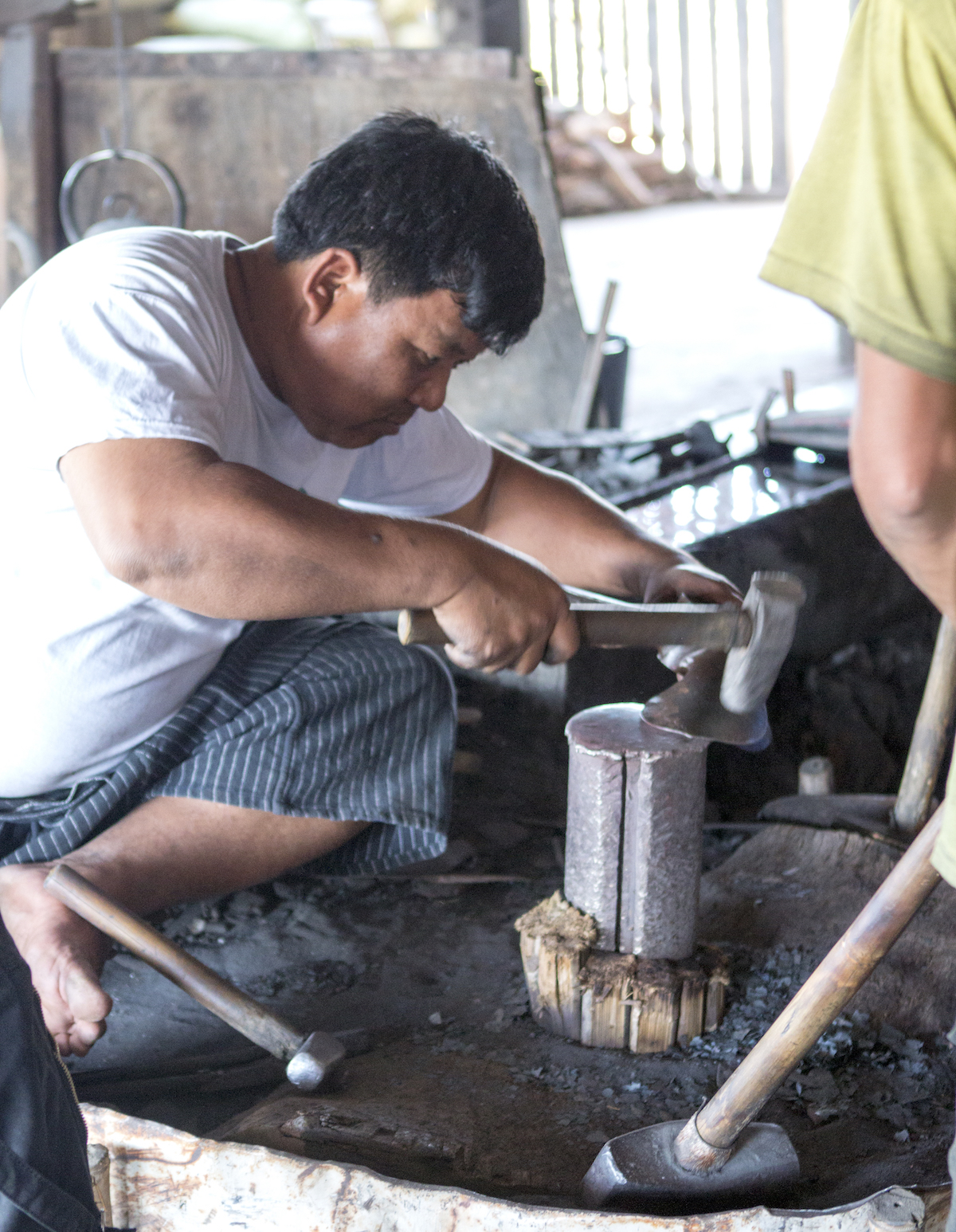 Several of Inle's villages specialize in various handicrafts, with a variety of workshops and stores that can be visited on boat tours. You can see first hand how traditional crafts are produced by hand by the local craftsmen. Typical crafts include lotus-weaving, cheroots (local cigars), blacksmithing, boat-building, and silversmithing. Myanmar is the only country in the world that makes lotus fabric and the Inle Lake is the epicenter of the industry, as the shallow waters of Inle Lake create ideal conditions for growing the plant.
In Dein Temples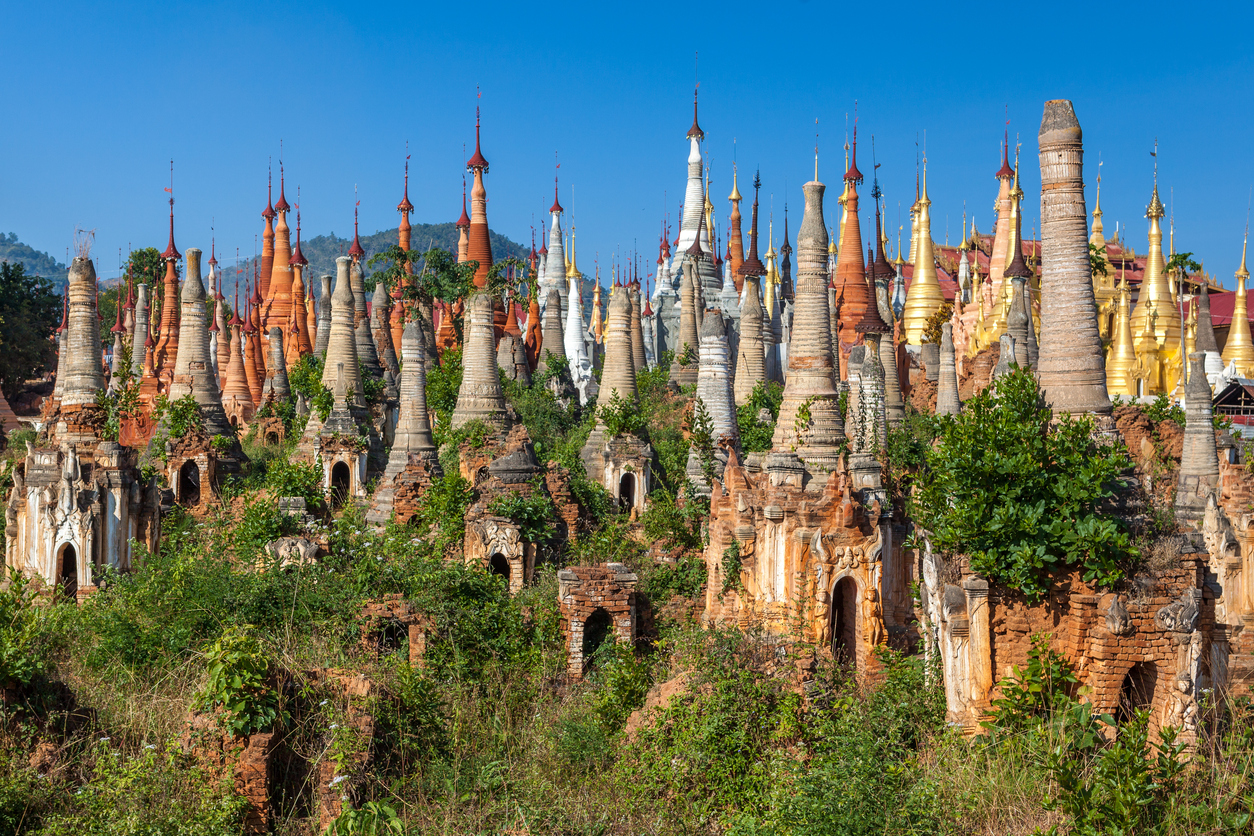 Bagan isn't the only place to find beautiful stupas; Inle Lake has its own impressive site. In fact, In Dein, located to the southwest of the lake, is sometimes referred to as "Shan Bagan." This massive collection of partially-restored and partially-ruined stupas dates back to the 12th century. Make sure you veer off the main corridor of stupas; some of the more spectacular structures lie off to the sides. One of the best clusters of ruins can be found by heading to the left as soon as you go through the main entrance where the market is.
Private Lunch in the Middle of Inle Lake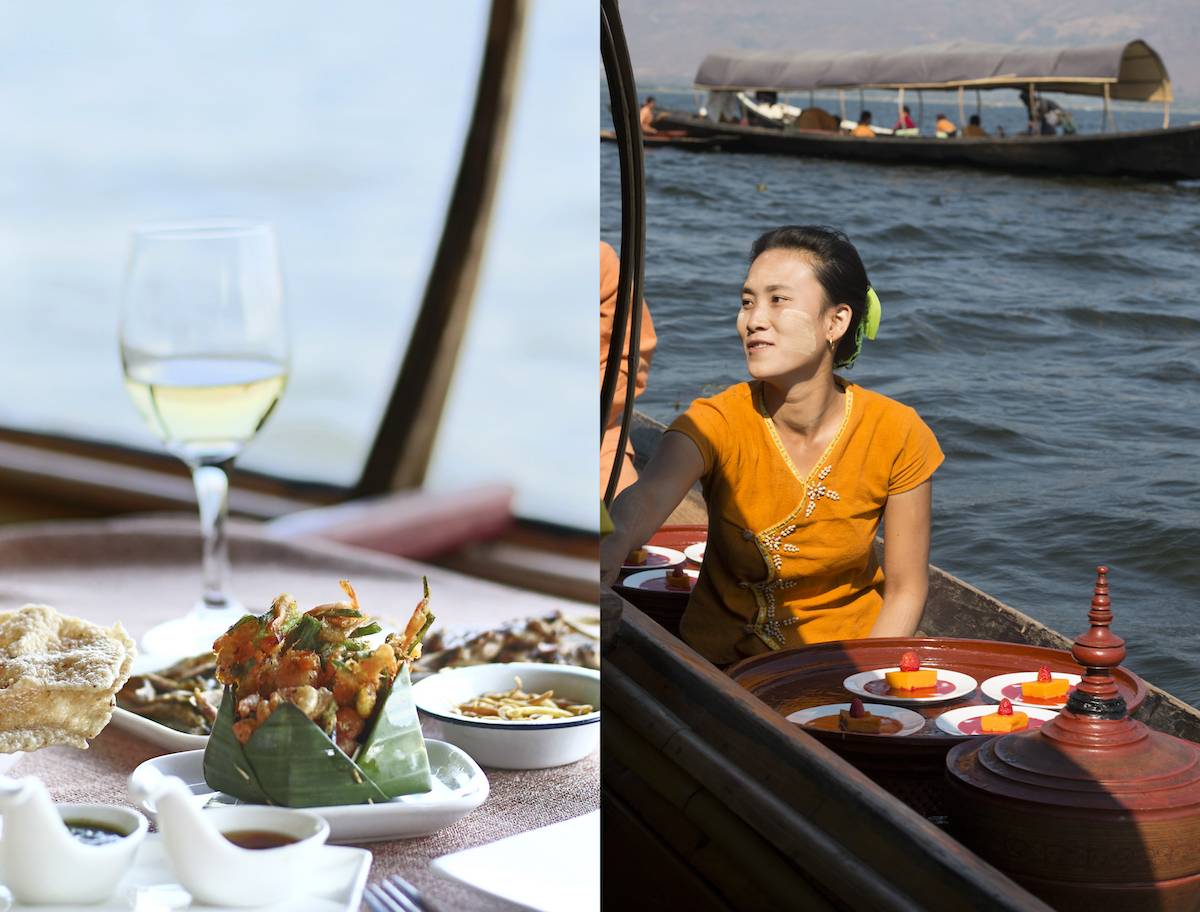 Why limit yourself to visiting floating villages and gardens? Take the "floating" experience to the next level and have a gourmet lunch on a floating restaurant. ViewPoint Inle offers lunch on a rice carrier boat that has been transformed into a full-service restaurant. Guests can enjoy a superb lunch prepared by an on-board chef while taking in the beautiful scenery around them. There's even a toilet boat that can be summoned when needed.
Novotel Inle Lake Myat Min
Imagine having your own over lake villa to truly complete the Inle Lake experience. Not only can you sleep over the lake, you can also arrive and get around by boat from Novotel Inle Lake Myat Min.
Novotel Inle Lake Myat Min offers luxurious accommodation in Mine Thauk Village. Amenities include an infinity pool with a swim-up bar and gorgeous lake views; a spa with a sauna, hammam, and massage services; a la carte or buffet dining featuring Asian and international food; spacious, contemporary rooms, suites, and villas; and private boat excursions to sights around Inle Lake.
Read our full review of Novotel Inle Lake Myat Min
How to Get to Inle Lake, Myanmar
Inle Lake can be reached by plane from Yangon and Bangan in Myanmar. We flew from Yangon via Bangan with Myanmar National Airways. Flights can be booked online through their website. For an affordable flight option from Singapore, Tigerair flies direct from Singapore to Yangon and return daily.
Myanmar Visas
Myanmar Visas are easily obtained online through an official Myanmar government visa website for 100 countries. Singapore is a lucky country that as of December 2016 no longer needs a visa to visit Myanmar.
Have Asia Holidays Plan Your Getaway
The kind folks at Asia Holidays made our amazing getaway possible and planned everything down to the finest detail. Having a holiday that required no planning on our part was an extraordinary treat more people should experience. If you want to leave your travel plans to a group of Myanmar experts that include planners from Europe, ask Asia Holidays to organise your trip to Myanmar.
Big thank you to Scoot, Tigerair, Accor Hotels and Asia Holidays for bringing us to Myanmar to experience Yangon and Inle Lake. This was a hosted trip and as always, opinions are our own.