Krabi and Phuket might be two Thai beach destinations very close to each other, but each can offer a completely different vacation. Here's our break down of what each destination has to offer and which one to go to based on what you're looking for.

Beaches
Phuket has numerous stunning beaches. Most with long stretches of soft white sand. To avoid a packed chaotic beach, choose Karon, Surin and Naithon, or pretty much any beach besides Patong.
Read more about Phuket Beaches.
Krabi has it's share of beautiful beaches with Railay being a highlight. Only accessible by boat, but still attached to the mainland, Railay feels like an island getaway. Pranang Cave Beach on Railay is not to be missed.
Read more about Krabi Beaches.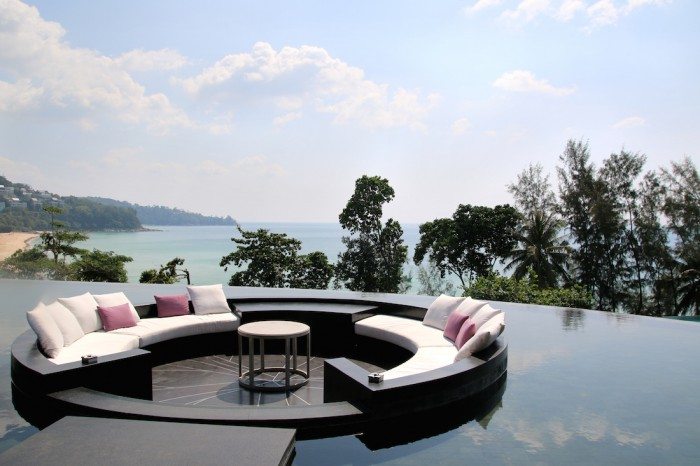 Luxurious Resorts
Phuket has more luxurious resorts than you can shake your money at. Choose from Pullman, Banyan Tree, Dusit Thani and so many other 5 star resorts. All set along quieter, immaculate beaches, a luxurious beach paradise is easy to find on Phuket.
Krabi also has its share of top notch resorts, but Phuket definitely has Krabi beat in this category. There's Pulay Bay, a Ritz-Carlton Reserve on Tubkaek Beach, Rayavadee on Railay Beach and Sheraton Krabi Beach Resort.
Outdoor Activities
Phuket is more busy beach town than nature getaway, but there are still fun outdoor activities to be found. Rated as one of the top 10 dive destinations in the world, the area is ringed by dive sites. Surfing along Phuket's west coast is at it's best during the May to October monsoon and Kata and Nai Han are said to be the best spots. The great outdoors can also be explored by horseback from the Phuket Riding Club or by water from a kayak. Another popular activity in Phuket is yachting.
Krabi is an outdoor lover's paradise. It is home to some of the best rock climbing in the world with beautiful limestone cliffs on Railay. Water activities abound, including kayaking trips to nearby lagoons and mangroves or snorkelling and diving through the underwater world. The famous Koh Phi Phi is just a short speed boat ride away, where more beaches and diving opportunities are available.
A mandatory Krabi side trip is exploring the surrounding islands by boat. Choose from half day to full day island tours to Chicken Island, Ko Poda, Ko Taloo and many others where you can see unique rock formations, hidden lagoons and beautiful swimming spots.
Read 'A Thailand Under and Above Water Adventure from Krabi to Phuket'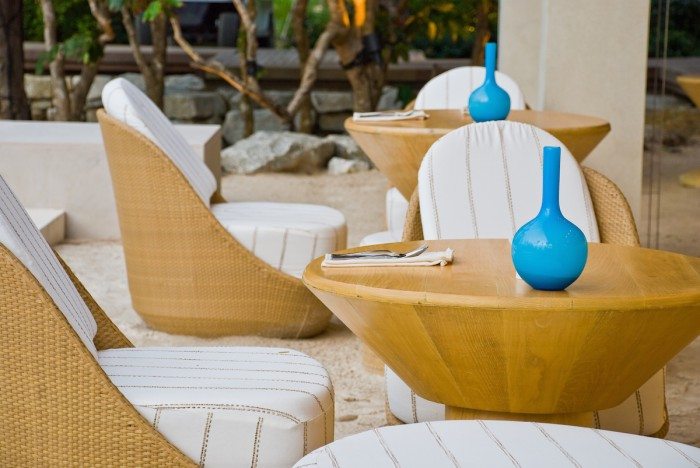 Restaurants and Nightlife
Phuket is where any holiday maker that craves pumping nightlife should stay while restaurant buffs will enjoy the wide variety of top rated restaurants. From fine dining, to beach side seafood and local cuisine, there is something for everyone.
Krabi is a laid back beach town, with a few bars to have a drink at and maybe hit the dance floor. Come to Krabi if drunk, obnoxious 20 somethings aren't your think, or just stay away from Patong in Phuket.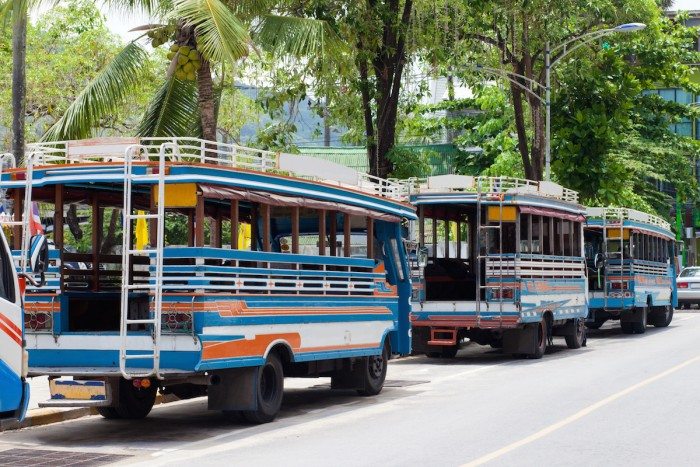 Ease to Get Around
Phuket is crowded. Traffic can get pretty congested around Patong and Patong Beach (Phuket's main tourist area) is over an hour away from the airport.
Krabi is quiet. Traffic is not an issue and the drive from Krabi airport to Ao Nang beach is just over 30 minutes.
Affordability
Phuket attracts both more tourists as well as higher prices. Tuk-tuks, taxis, restaurants and even resorts often cost more in Phuket.
Krabi has a few high end accommodation options, while budget and mid range options are widely available and good value for money.