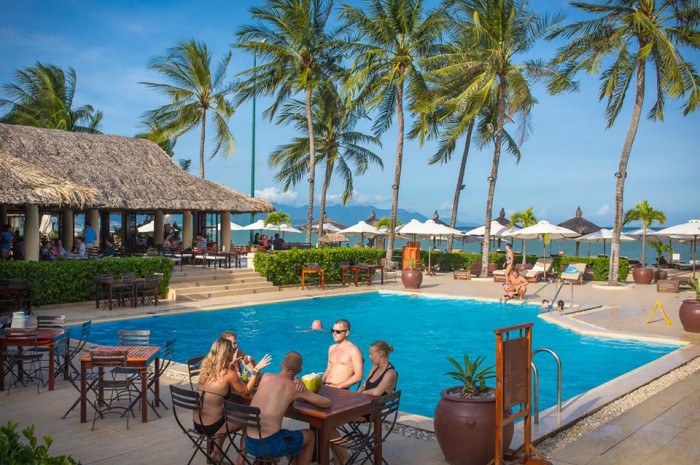 This brewhouse looks over the main stretch of sand in Nha Trang, so you can dine in the restaurant or enjoy the pool with a great view of the ocean. Since this is a brewhouse, trying one of their beers is a must.
If you are looking for a way to lounge the day away, enjoy the amazing view of Nha Trang's beach with crashing waves from one of their loungers lining the beach.
The Louisiane Brewhouse is one of Nha Trang's most popular establishments and is definitely worth a visit whether it's to try one of their beers or relax on the beach.
Louisiane Brewhouse
29 D Tran Phu
Nha Trang, Vietnam
T: (058) 521 948
W: louisianebrewhouse.com.vn