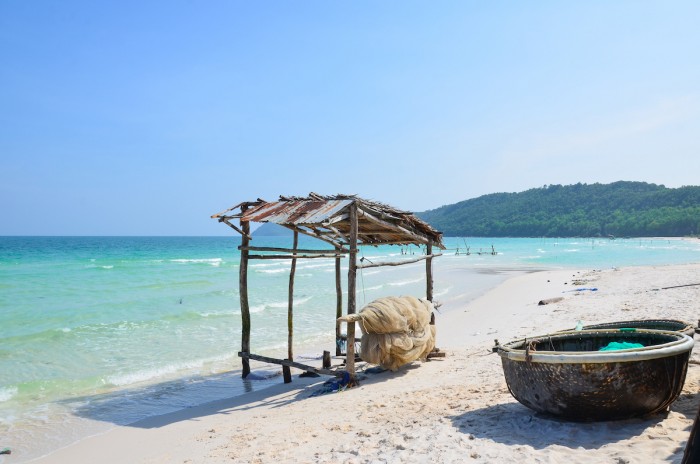 Vietnam's holiday island of Phú Quốc has been gathering increasing attention from travellers lately. With white sand beaches, great seafood and a national park featuring dense jungle and mountains, it's the beach getaway that only those in the know go to.
Nature lovers will love the protected jungles which are popular for hiking, mountain biking and animal watching. Snorkelling and diving enthusiast can explore nearby Turtle Island, while pearl farms are another popular attraction.
The island has also caught the attention of International hotel brands with Novotel Phu Quoc Resort opening its doors in January 2016, and Mövenpick Resort Phu Quoc opening in 2017.
Novotel Phu Quoc
Newly opened Novotel Phu Quoc offers a resort experience with views of turquoise waters, lush vegetation and a wide-range of hotel amenities, eco-tourism activities and attractions for guests of all ages. The resort is located near Duong Dong town and close to many of the island's top attractions, such as Sao beach, Ham Ninh fishing village and various pearl farms.
Mövenpick Resort Phu Quoc
Opening in 2017, the fully-integrated beach-front destination resort will offer a wide range of facilities including 250 hotel rooms, 100 residences and 50 luxury pool villas.
Resort attractions will include a themed retail village, water park and lagoon-style pool, spa, cooking school, beach club, kids club, water sports centre and fitness centre. Mövenpick Resort Phu Quoc will be on Ong Lang Beach, close to the island's largest town, Duong Dong.
Getting to Phu Quoc
Phu Quoc can be reached by air from Ho Chi Minh City in one hour and Hanoi in two hours, with several flights per day being offered.