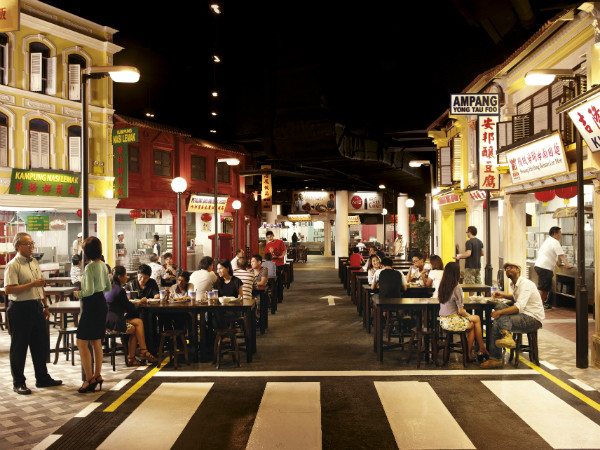 A taste of Malaysia can be found in the middle of Resorts World Sentosa, just beside Universal Studios. The Malaysian Food Street is a collection of food stalls selling popular Malaysian dishes in a food court fashioned to look like a typical Malay street of hawker stalls.
Here there are famous dishes from all over Malaysia including KL Jalan Alor Hokkien Mee, Penang Ah Mei Hokkien Prawn Mee, and Petailing Street Famous Porridge.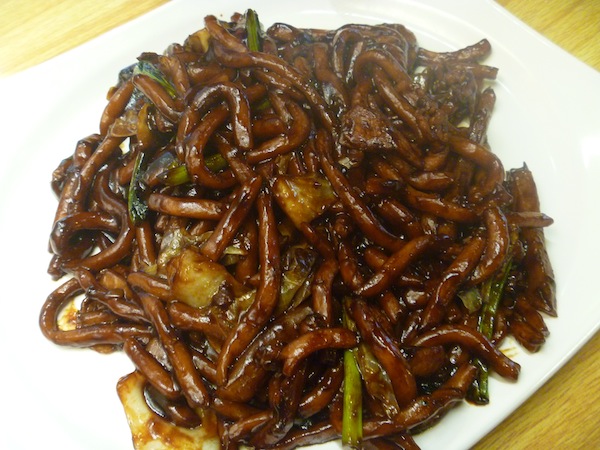 The KL Jalan Alor Hokkien Mee ($7) is a mixture of fried noodles, a few greens, shrimp and pork, cooked with a dark flavorful sauce. The flavors were delicious, but for us was a bit too greasy to eat a whole plate without some variety, making this a good dish to share with friends.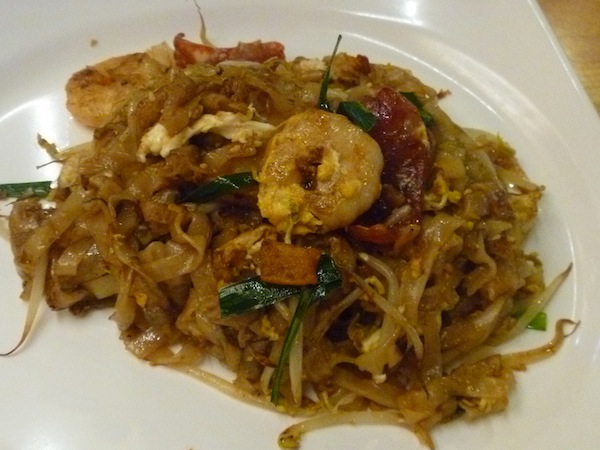 The Penang Lim Brothers' Char Koay Teow ($5), is a must try. After being given a number and a wait close to 20 minutes, we could quickly see why it was so popular. With a nice hint of BBQ flavor, prawns, bean sprouts and a few greens, this dish was the perfect about of moistness without being greasy. The only down side is, the portion is a bit small.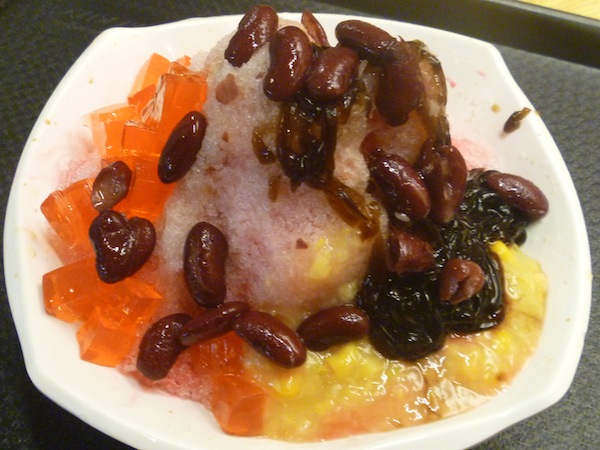 For dessert, Ice Kachang ($2.50) is in order. This dish is a combination of shaved ice, beans, creamed corn, 2 different kinds of jelly and is flavored with condensed milk and a rose flavor. A unique combination of flavors that is well worth trying.
Being in the midst of a popular tourist destination, it is nice to be able to find a well priced meal where you can try popular dishes from around Malaysia in a fun setting.
Malaysian Food Street
The Bull Ring (On the left of the entrance to Universal Studios)
Resorts World Sentosa
Singapore