Find heritage, character and style in boutique Hotel Penaga. Formed from fifteen pre-war terraces and shophouses, you can stay in a hotel in the heart of Georgetown, that has the beauty and architecture that the area is famous for.
With three distinct room categories named after the streets they are on, the selection of rooms range from forty square meter deluxe rooms, to two-level renovated shop houses. All rooms are filled with unique art hand picked by the owners, Chinese antiques, and stained glass accents contrasted with contemporary touches. After a day of sightseeing, the Jacuzzi bathtubs found in all rooms will be your reward.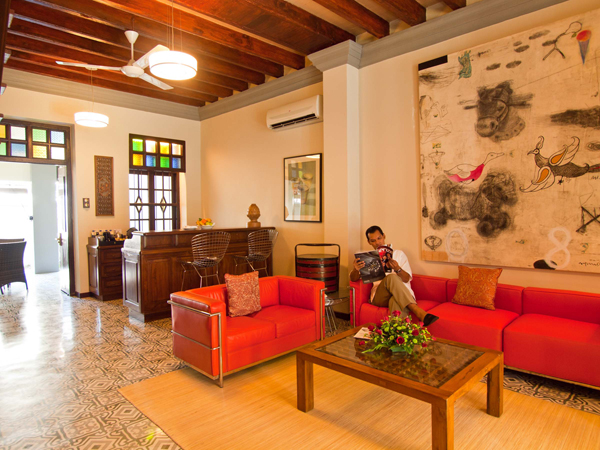 The highlight of Hotel Penaga is their five "Clarke Terraces". Here you can have an entire renovated terrace house all to yourself. Spread over two floors, the first floor offers a large living room and bar area that can be converted into a fully functional kitchen for longer stays. And in the back is a private Jacuzzi spa big enough for a few people as well as an al fresco dining area. On the second floor are two meticulously decorated bedrooms and bathrooms and a private balcony with seating overlooking the garden. Truly a piece of history you can enjoy all to yourself.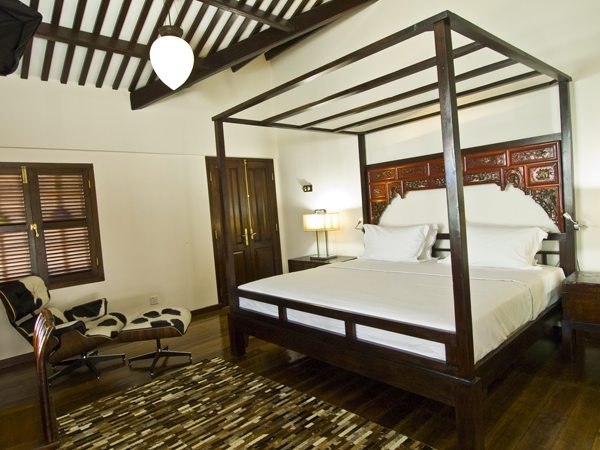 Located above the Penaga Spa are eight suites called the "Transfer Suites". Filled with much of the charm and architectural detail that is found in a full terrace house, these suites are ideal if you want the feeling of staying in a terrace house, but don't need the extra space. Each suite has a large bedroom and sitting room, and many have private balconies.
The forty square meter deluxe Hutton Rooms, are located on three floors in the main building. Walk down a hallway lined with art, to your unique antique filled room, no two rooms are finished the same. Most of the 32 Hutton rooms have balconies and there are a few larger two level or corner units available.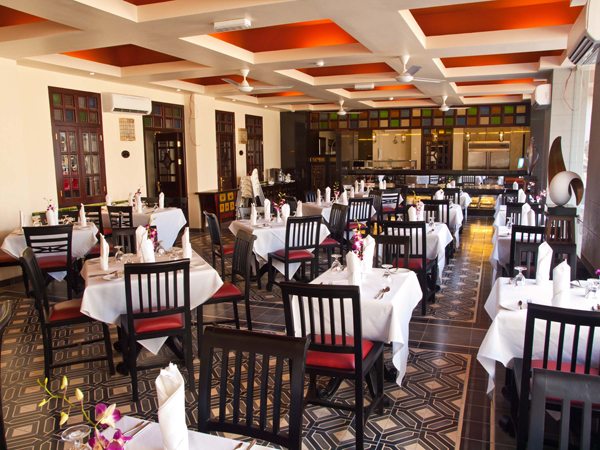 Besides enjoying the beauty of the rooms, the hotel has a restaurant called "The Cinnamon" where included breakfast is served and lunch specials are offered. The hotel bar "The Tanglin Bar", oozes old world charm, and is a perfect backdrop for a night cap. If rest and relaxation is on your itinerary, visits to the Penaga spa might be exactly what you are looking for.
Located on the edge of the Unesco World Heritage Zone, Hotel Penaga is an ideal base to access the surrounding attractions and is itself an attraction.
Hotel Penaga
Corner of Jalan Hutton & Lebuh Clarke
10050 George Town, Penang, Malaysia
T: +604-261 1891
E: sales.reservation@hotelpenaga.com