Kuningan is one of Jakarta's cool neighbourhoods that is constantly evolving. If you're looking for things to do in Kuningan, there's lots. The area is full of great restaurants, bars and cafés, your options are almost endless. New hotels, malls, restaurants, bars and offices have all sprung up adding lots of reasons to visit or visit again.
Best of all, given Jakarta's traffic issues, if you're doing business in Kuningan, you can stay in the area and have little reason to leave. Unless of course you don't mind spending hours in traffic. Here's are our picks of what's new and cool to do in Kuningan.
Go Shopping in Kuningan
Shopping is on of the main things to do in Kuningan. There are a few different malls in Jakarta's Kuningan neighbourhood including the recently opened Lotte Shopping Avenue and classic Kuningan City Mall.
Lunch at E&O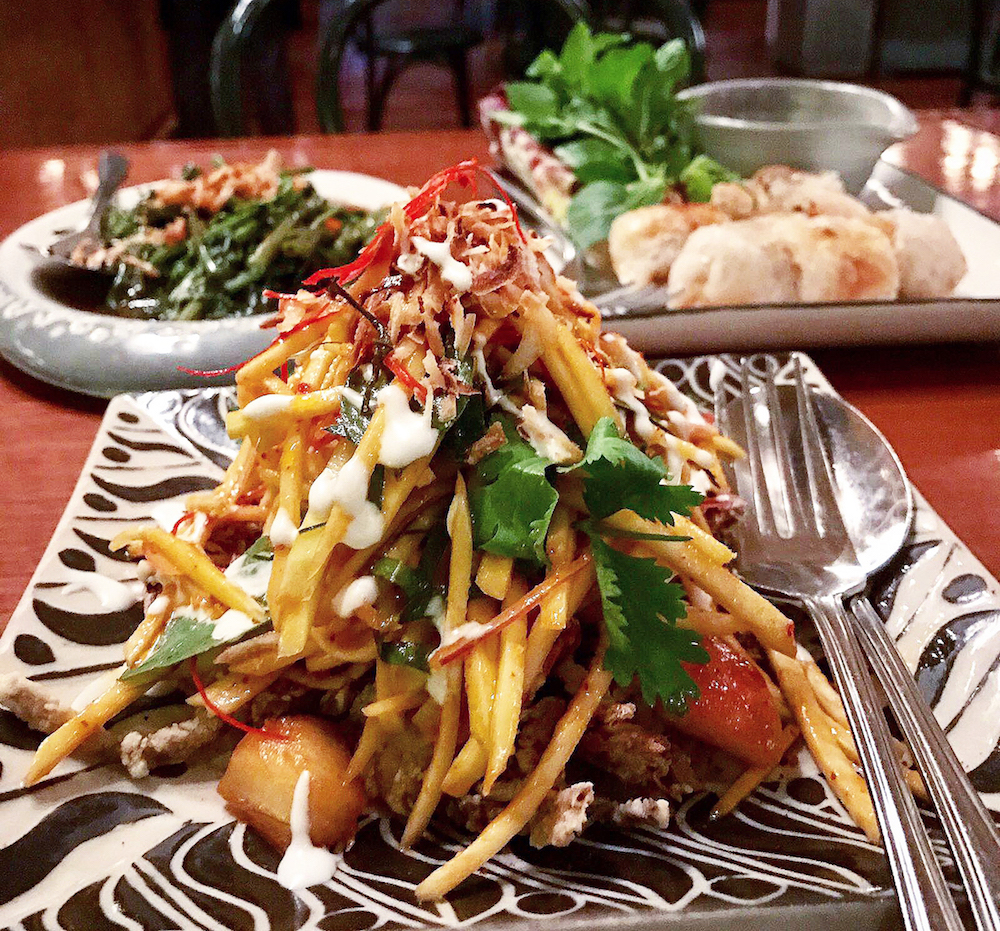 E&O is not new per se, but it is necessary on any any list that list includes food in Kuningan. This restaurant is a collaboration between chef Will Meyrick, famous for Sarong and Mama San restaurants in Bali, and the creators of Loewy and Union restaurants in Jakarta. Together they have created a much raved about restaurant serving Thai and Vietnamese cuisine paired with Asian inspired cocktails. Don't miss the Soft Shell Crab Salad.
Dinner at Bacco
Located inside one of Kuningan's malls Lotte Shopping Avenue, Bacco is a new Food and Wine Bar that not only offers an excellent selection of wine, but also great tasting food to accompany it. The beautiful atmosphere sets the stage for a fun night of food, wine and great music.
Drinks at Flow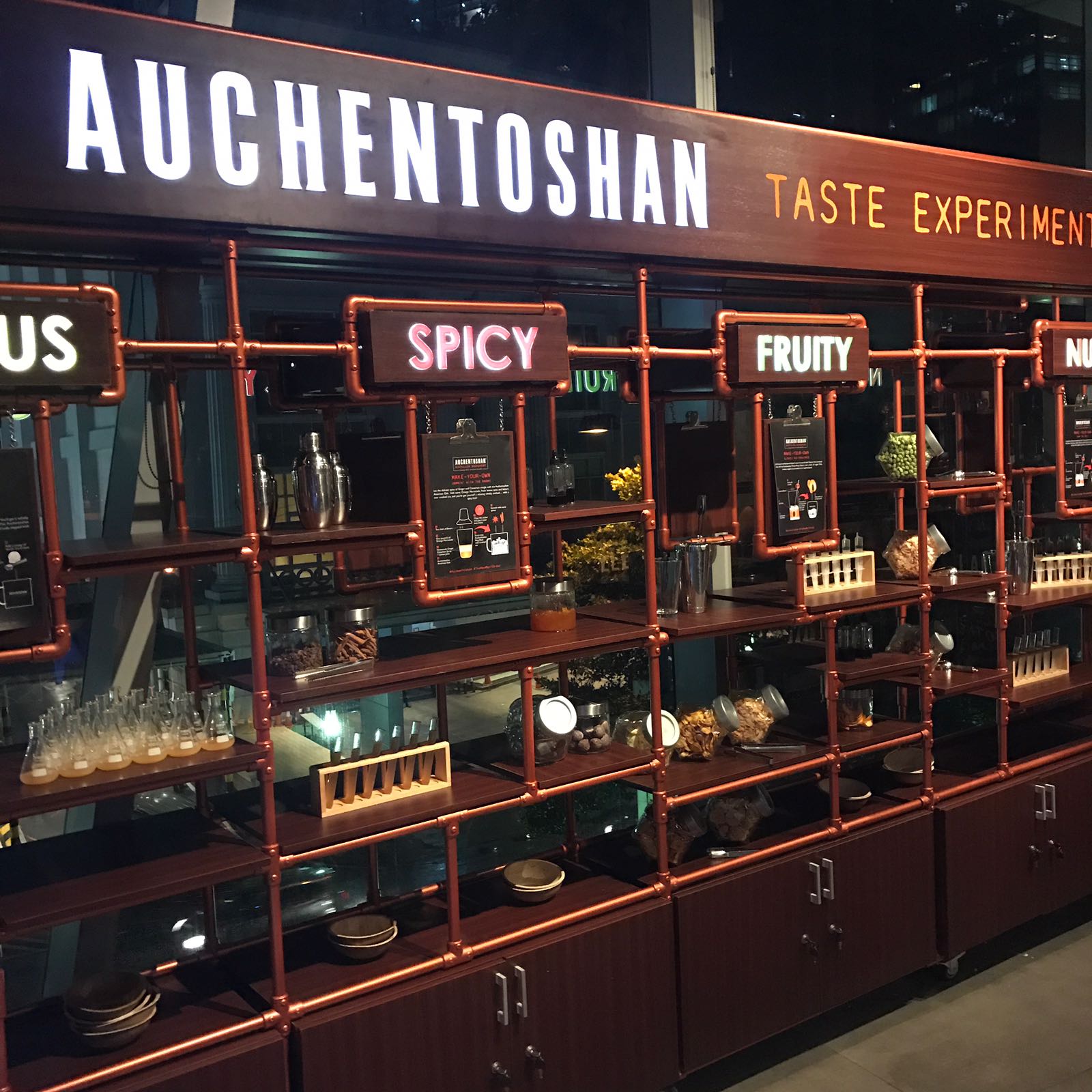 If you're a young hipster, you'll want to add Flow to your list of things to do in Kuningan. Here you can spend your evening sampling cocktails and trying new whiskies. Not only is Flow a great place for drinks, they also have a menu full of western fare.
Stay at The Westin Jakarta
Opened in 2016, The Westin Jakarta occupies the top 20 floors of the tallest building in Jakarta. As expected with these kind of heights, the views from the rooms are exceptional and can even be enjoyed from the bathtub through the glass wall.
Even if you aren't staying at The Westin Jakarta, stop by to visit the hotel's flashy restaurants and bars including the city's highest rooftop alfresco bar and Japanese-Peruvian restaurant.
Stay at Raffles Jakarta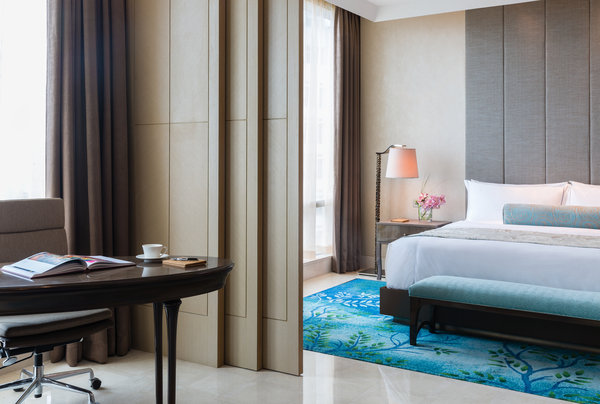 A close second for the best place to stay in Kuningan, Jakarta is The Raffles Hotel. Conveniently connected to Lotte Shopping Avenue, not only can you enjoy this incredibly chic hotel, you'll be able to shop and dine with a variety of options only steps away from your hotel. Raffles Jakarta is a truly luxurious hotel with the restaurants and bars following suit. For the decor, expect art installations, intricate chandeliers and detailed wall coverings.
There are so many things to do in Kuningan, this is just a sampling of the new hotels and restaurants available. The area is also home to many other luxurious and budget hotels as well as a mix of local and international fare. This part of Jakarta is also known for its proximity to many international embassies.