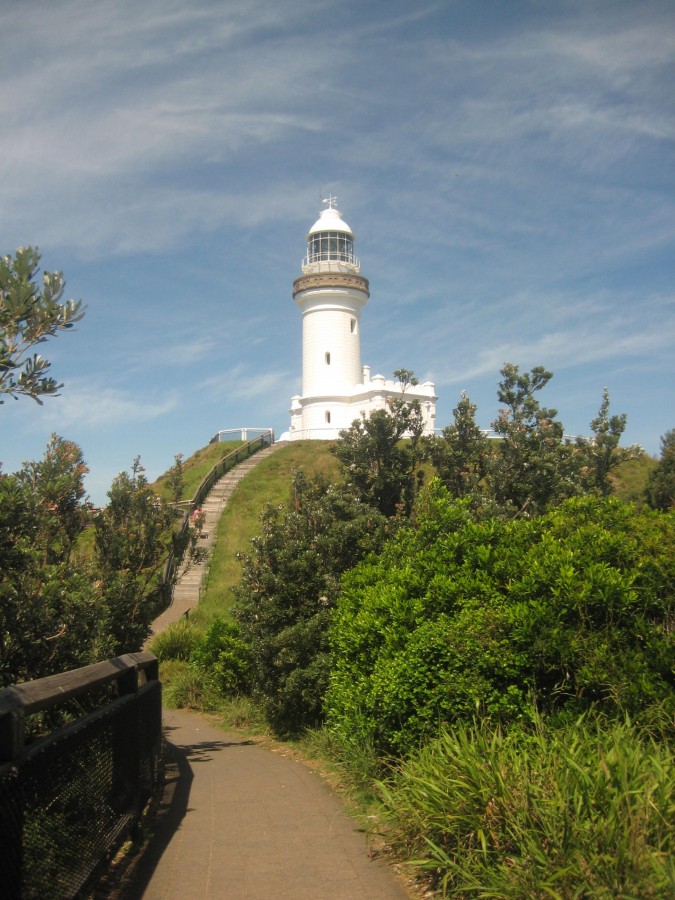 The walk up to the Cape Byron Lighthouse should definitely be up at the top of the to-do list for those travelling to Byron Bay. The Cape Byron Lighthouse is known for being the most easterly point of the Australian mainland. Byron Bay is located approximately 9 hours north of Sydney and the trip is definitely worth it. The scenic walk is simply breathtaking.
A small portion of walk is through a sector of the Coastal Rainforest, this path continues on to an opening which allows you to walk sea-side for the rest of the trek to the lighthouse. Be sure to take your time and stop to take some pictures and admire the view of the seemingly never-ending ocean. If you're as lucky as me you'll be able to witness a pod of dolphins swimming along the coast! A pod of nearly a dozen dolphins swam in sequence alongside us, jumping up and out of the water almost as if they were putting on a show! It was amazing to see this in such a naturally beautiful place, it beats any aquarium thats for sure.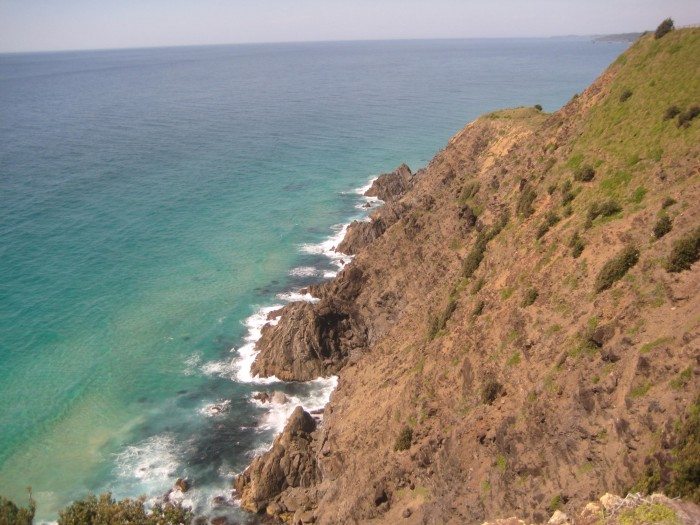 The scenic walk is great for people of all ages and interests. It's not super strenuous, I even managed to do it in flip flops! However, there were also many joggers along the path. What better way to exercise during your travels than to do it along this perfect route. The trail provides many resting places along the way to stop and admire the scenery. I recommend a nice sunny morning to do the walk, the views are gorgeous and you beat the afternoon heat! But of course, sunny mornings aren't hard to come by in Byron. It takes about 45 minutes each way, so there's plenty of time to head back to the beach and relax for the rest of the day.
The lighthouse can be reached through a few different routes. We decided to take the one connected to the beach. There are signs and people everywhere so it's pretty hard to get lost. You can walk along the water's edge of the main beach to the very end where you'll reach the path to lead you on the slight climb up to the top. Enjoy the rainforest but remember that the view of a lifetime is ahead of you. Once you push through the last set of stairs to reach the lighthouse you'll reach a large circular platform to recuperate and take it all in! You can see Byron and the beach you started from on the one side and the vast ocean on the other.
I must say, that through all my travels along the East Coast of Australia this walk has one of the best views I've seen and I would highly recommend it to anyone travelling anywhere near Byron Bay.