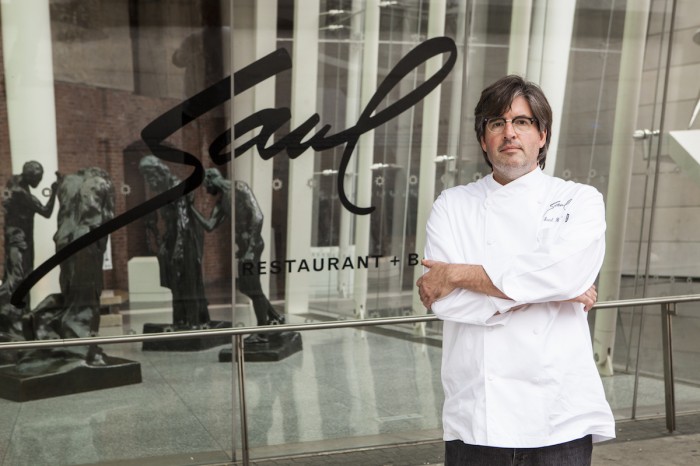 Asian food- savvies and certified foodies need not go to New York just to taste top- notch American cuisines made by talented chefs. Singapore is definitely your next stop. The Cliff, a multi- awarded signature restaurant of The Singapore Resort & Spa Sentosa, will welcome Chef Saul Bolton. What's new? You'll get to savor American delicacies that only the hand of Chef Saul plus his culinary flair can make. If you happen to know nothing about Chef Saul, don't get suprise when I tell you that he's been holding Michelin Star rating for eight consecutive years. Mind you, a chef with a Michelin Star belongs in the hall of fame of culinary industry, someone who does incredibly good food of fine dining quality.
Delight in eastern- inspired menu featuring main ingredients such as Chawanmushi of Sea Urchin subtly combined with the western pleasure Warm Black Truffle Vinaigrette. Among other perfect blends that will be served are North American Hard Shelled Lobster with Carrot Curry and Long Bean. Now if you want to try a few more of Chef Bolton's signature dishes, be sure to be there on 13 July for the Sparkling Sunday Champagne Brunch as he will present his Smoked Trout with Apple and Horseradish and the coveted Wagyu Ribeye with Roasted Potatoes (Red Gravy Style), Creamed Spinach & Free Range Eggs. Chef Saul's visit is only from 9 – 13 July 2014. For details, menus and reservations, please visit www.singaporeresortsentosa.com.
Details
Join Michelin-starred Chef Saul Bolton from Saul restaurant from 9 – 13 July 2014 in Singapore at The Cliff.
The Cliff Restaurant
Singapore Resort and Spa Managed by Accor
2 Bukit Manis Road
Sentosa, Singapore
T: 6371 1425