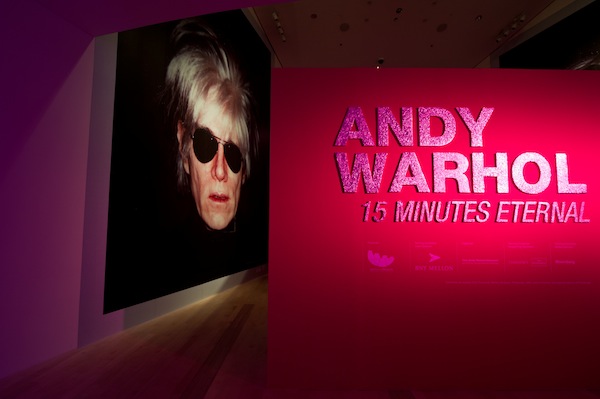 The largest collection of Andy Warhol's artwork is on display now at Singapore's ArtScience Museum, and I an art novice had the opportunity to appreciate what made this artist so famous.
Andy Warhol: 15 Minutes Eternal features over 260 different pieces of the artist's work and history. I saw short films, photos, drawings and many of the colorful/vibrant paintings he is known for. After watching an old interview of Andy Warhol, I got a better sense of who he was. He seemed to be very unique and sometimes controversial. It was interesting to learn about what inspired him.
The exhibition takes visitors through four different stages of Andy Warhol's life starting with his early artistic years in the 1940's to his final works in the 1980's. Andy Warhol: 15 Minutes Eternal also features his masterpieces including Jackie (1964), Marilyn Monroe (1967), Campbell's Soup (1961), Silver Liz (1963), Time Capsule 51 (1970's), The Last Supper (1986), and numerous iconic Self-Portraits.
I came into the museum with only basic knowledge of Andy Warhol and left with a deep appreciation for his art. Whether you are an Andy Warhol novice such as myself or an art enthusiast, I know you will enjoy learning more about the artist's life and seeing his original masterpieces.
Andy Warhol: 15 Minutes Eternal
ArtScience Museum at Marina Bay Sands
17 March 2012 - 21 October 2012 (Extended)
Admission: $15 (Adult Non-Singapore Resident, Andy Warhol and ArtScience exhibition)