The small town of Kuching on the Malaysian side of Borneo is an often overlooked tourist destination. It may be a small, sleepy town, but with unique food and lots of nature activities, Kuching makes for a perfect weekend getaway or side trip. Here's our list of the top things to do in Kuching, in the Malaysian on weekend getaway.

Visit the Orangutan Rehab Centre - Semenggoh Nature Reserve
A visit to Semenggoh Nature Reserve is an opportunity to support a great cause and see orangutans without any fences or cages. Arrange a visit around their feeding times to ensure an up close encounter with these magnificent animals. A quiet walk through the park without the crowds will allow you to see orangutans in their more natural habitat and maybe catch a glimpse of a mom and her baby. You can either travel by taxi or arrange a tour to the orangutan reserve so they take care of the travel arrangements.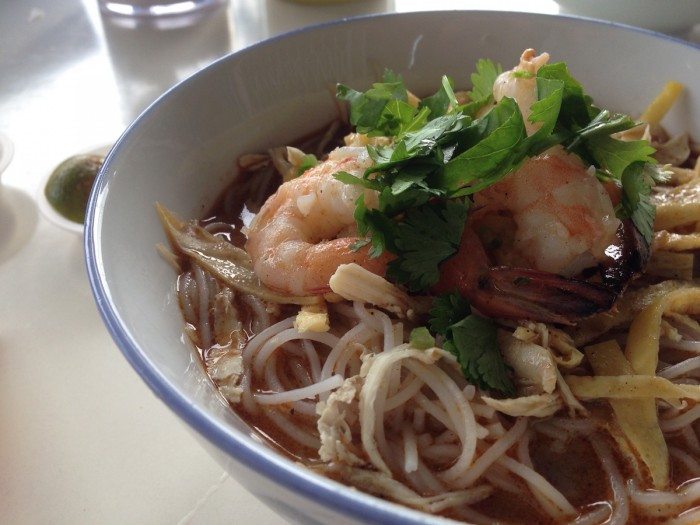 Try the Local cuisine
The Malaysian state of Sarawak has its own signature laksa -Sarawak Laksa made with a soup-base of sambal belacan. Characterised by being less spicy and having less coconut milk than other laksas, the curry is usually filled with prawn, chicken, coriander, beansprouts, lime and fine rice vermicelli.
To wash your laksa down, try Kuching's signature Three Layer Tea or Teh-C-Peng. The layers are made up of (top-to-bottom) tea, evap­o­rated milk and Gula Melaka (Palm sugar) syrup.
Dine at Bla Bla Bla
This quirky restaurant has an ambiance that will entice you sit back, relax and order another round. The menu includes a variety of Asian fusion dishes and boasts huge portions, so be prepared.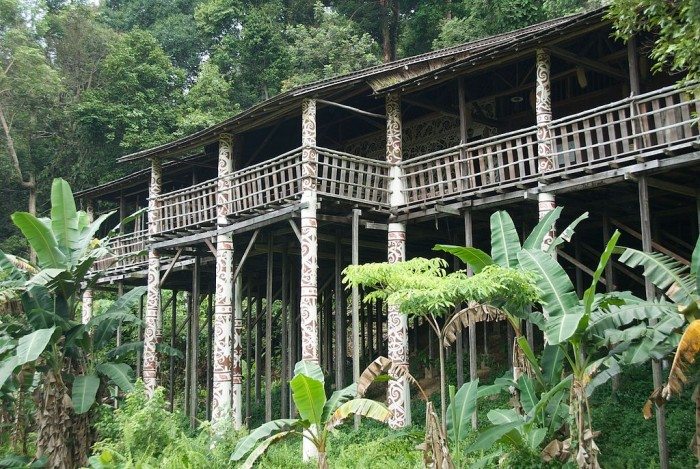 Visit Sarawak Cultural village
This living museum is located 35 km from Kuching and is set on 14 acres of land. Here you can learn about Sarawak's heritage including its ethnic diversity. See examples of traditional crafts, textiles, food preparation, musical instruments and cultural dances. The 45-minute cultural performance of songs, dances and entertainment is something you will not want to miss during your visit to Sarawak Cultural Village.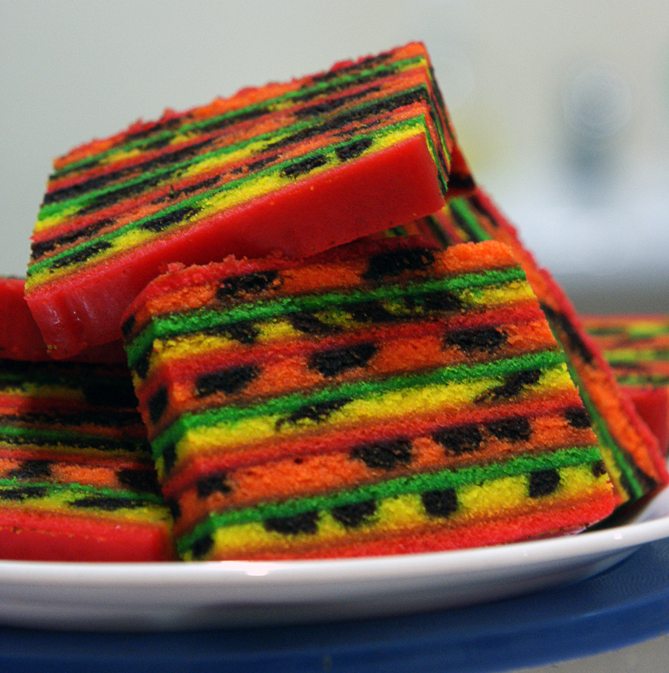 Take home Kek Lapis (Layer Cake)
Walk along a main street in Kuching and it's hard to miss the row of stalls selling Kek Lapis (layer cake) in a variety of colours and patterns. Choose from different flavours and price ranges based on quality of ingredients. These make for perfect souvenirs and presents for friends back home.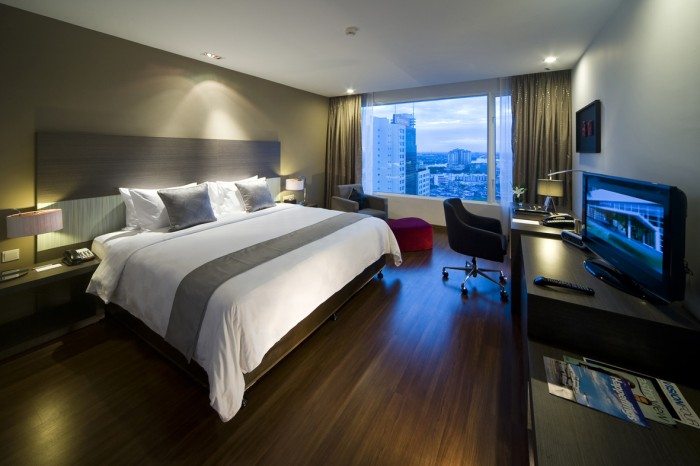 Stay at Pullman Kuching
With an ideal location not far from the waterfront and close to tourist hot spots and restaurants, Pullman Kuching is a favourite amongst visitors to the area. The hotel is within a 5-minute walk of Hills Shopping Mall and Tun Jugah Shopping Center. Tua Pek Kong and Chinese History Museum are also within 10 minutes of the hotel. Features include 2 restaurants, a spa, gym, outdoor pool and free WiFi in public areas.
More Outdoor Activities
Kuching and the surrounding areas are full of opportunities to experience lush jungles, wildlife and the area's unique culture. Additional side trips include a visit to the Bako National Park, a visit to a longhouse or a Sarawak river canoe trip among other outdoor adventures in Kuching.