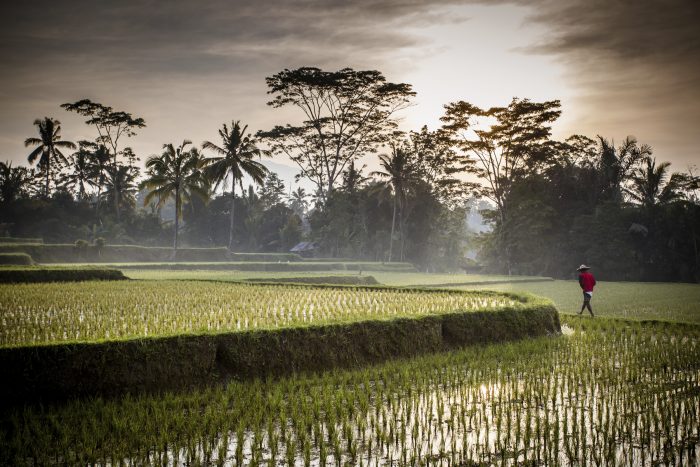 Almost 7 years ago I spent a blissful week enjoying the beautiful and tranquil area of Ubud. I took a long stroll up through the rice paddy fields not seeing another soul for miles. I marvelled at the cheeky monkeys in the Monkey Forest with relatively few people around. I ate at a local warung that overlooked a rice field, admiring the workers and listening to the local sounds of the gamelan playing. There were only two of us in the restaurant. It actually felt like I was a million miles away from the crazyiness of Kuta, when in reality I was only about 20.
Fast forward to the present, six years after Eat, Pray, Love the movie was released and the Ubud of yesteryear is basically a distant memory. Nowadays the tourists flood in thick and fast in search of their own slice of a health and yoga filled paradise. Although it might not be the tranquil escape you imagine from the movies, it still has some gems that are worth a visit. If you are in search of peace and quiet, base yourself on the outskirts of town. Here's a look at the good, the bad and the ugly side of Ubud.
The Good
Hike Up Mount Batur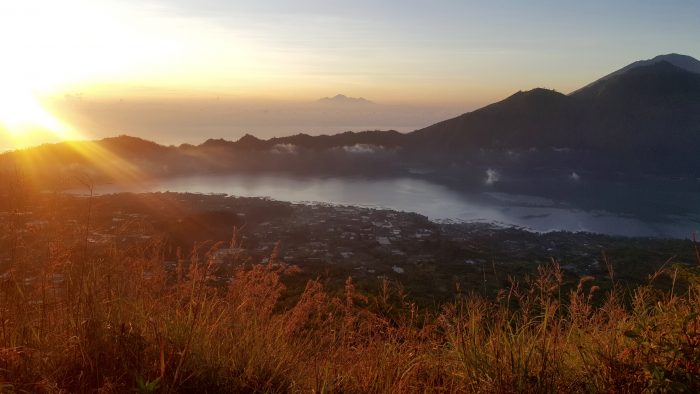 Treat this hike as holiday exercise and I think you'll be pleased. A 3am wake up call will have you driving to the base of Mount Batur where you'll begin your guided 2 hour hike. Although it's pitch black for the entire climb there's no worry of getting lost. Follow the hundreds of snaking flashlights you see weaving their way up the volcano and you'll find your way to the top. If you're a fast hiker try and snag a spot close to the edge to enjoy an unobstructed view of sunrise. The views are stunning even if you do have to share them with hundreds of other people. Plus you can pat yourself on the back for getting your butt to the top of a volcano before 6am.
Jungle Fish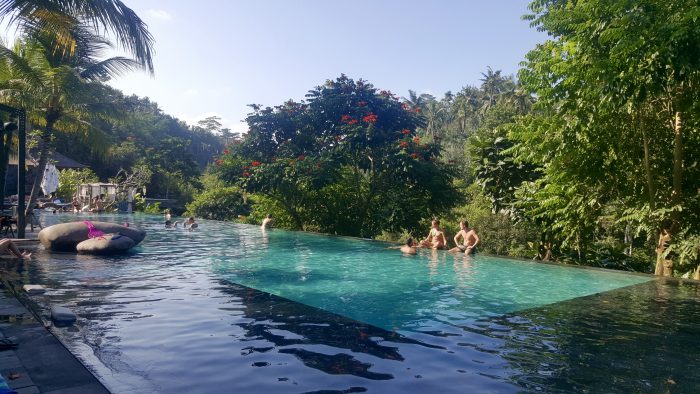 Spoil yourself with a day of sunbathing and lounging by one of Ubud's most beautiful pools at Jungle Fish. This serene pool is surrounded by lush green jungle and offers pool side loungers for IDR 100k per person. For a bigger group you can get a 4 person hanging bed or cabana for IDR 400k for the day. The cost of entrance can be put towards food and drink from the restaurant and bar.
Visit the Rice Terraces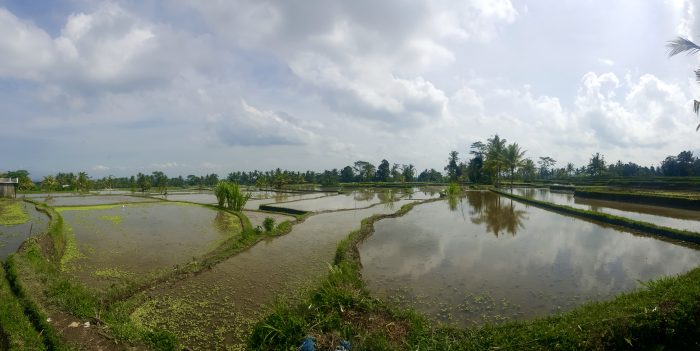 Drive, scoot, bike, walk, however you want to do it, don't miss getting out of Ubud's centre and visiting the rice fields. Watch the field workers hard at work as they plant, pick and harvest rice through all stages of its growing process. There's a pleasant downhill bike tour which takes you through small villages, past the rice paddy fields and includes tea and coffee tasting and lunch. You can also find a nice walk called the Campuhan Ridge Walk which starts in town. The walk is around 7km and leads out to the rice fields away from the hectic centre.
Tea & Coffee Tasting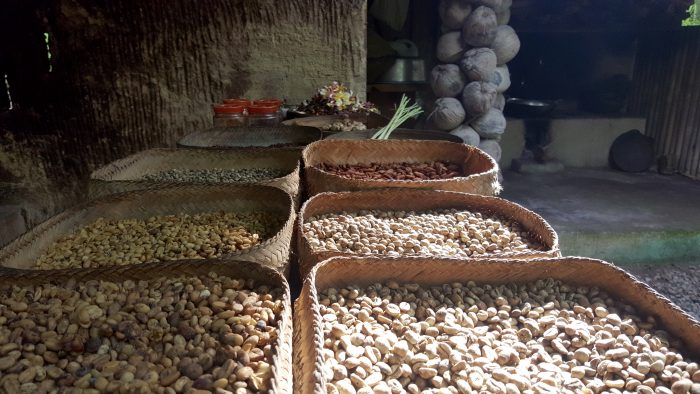 There are plenty of places to go for tea and coffee tasting and almost all organised tours will include a stop at one of the nearby coffee farms. You'll get a brief introduction on how the coffee is made then get a chance to sample an array of flavoured coffee and tea. While you're tasting your chilli, ginger, and other weirdly wonderful mixes you can admire the surrounding views over the hills. You'll also have a chance to buy a cup the worlds most expensive coffee - Kopi Luwak - which is made from coffee beans digested then pooped back out by the Civit (a little ferret like animal). A tasting of the Kopi Luwak is less than $5.
Dine on Babi Guling aka Suckling Pig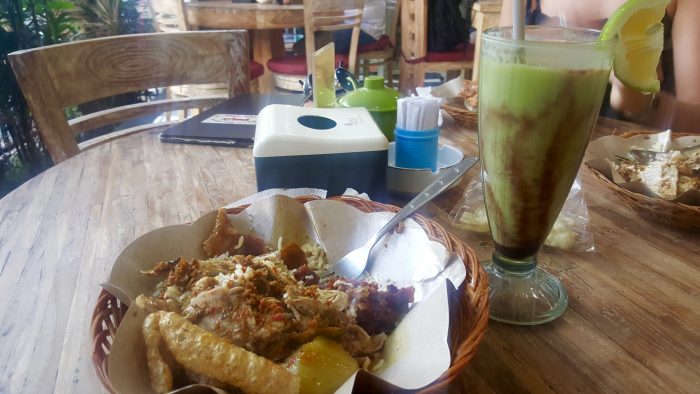 Babi Guling is possibly Bali's most famous traditional dish and is something no person should leave this island without sampling. You'll see Babi Guling warungs (local restaurants) all over Bali but if you're looking for the best, look no further than Ibu Oka 1 in Ubud. This place has shot to fame as Bali's number one Babi Guling spot. Come for a late lunch or early dinner if you want to skip the crowds. There's only two choices on the menu and both are suckling pig, one comes with soup. Take your pick, either way you'll be thanking me afterwards. This is one drool worthy meal you'll be raving about for years to come and it'll cost you a measly $5. To wash it down try an es alpukat, this avocado and chocolate smoothie might sound weird but trust me it's a crowd pleaser.
The Bad & The Ugly
When Eat, Pray, Love hit the big screen it cemented Ubud's destiny as a tourist mecca. Where you used to find local warungs, cafes and boutique shops selling crafts and souvenirs, now you'll find an obscenely large Starbucks along with Ripcurl shops and narrow alleys of market stalls selling Bintang shirts. Ubud's centre is chock-a-block with bumper to bumper traffic and the busy sidewalks are sadly home to many beggars with small children.
Now I'm not telling you this to put you off taking a visit to Ubud, I just want people to be aware so they aren't caught off guard when they arrive into the hectic centre of Ubud. If you choose to, you can avoid the centre all together and you'll be blissfully unaware until you go on a tour to one of the nearby attractions.