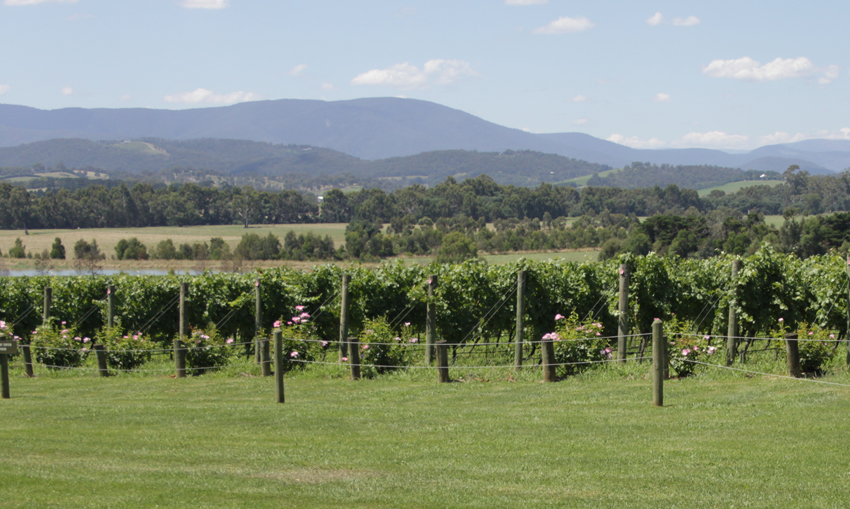 "I might have to switch to a liquid diet" I declare to my husband as I take another sip of my pinot gris. This is when I realized it's happy hour at Veludo and my glass of wine is only $4. My mind is made up, my strategy while visiting Australia is to indulge when it comes to tasting Australia's marvelous wines.
I can't help but feel envious of Melbourne residents who have a valley full of wine producing vineyards only an hour away by car. The Yarra Valley with over 50 vineyards including the famous Domain Chandon winery owned by Moet Chandon is a must for wine enthusiasts, seasoned and aspiring.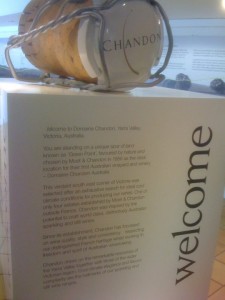 A day trip exploring this charming wine route brings you through green rolling hills and the occasional sheep farm. The highlight of many wine tours is the Domain Chandon winery. It offers close up views of the surrounding vineyards, quaint architecture and a gourmet restaurant. With regularly scheduled wine tours it is a treat to learn about the history of Moet-Chandon and how sparkling wines are produced.
Just down the road from Chandon is a small winery called St Huberts. Here you are greeting by friendly faces and a romantic history of the company. All of their wines are impressive but their 2008 Pinot Noir stood out from the rest. Not surprisingly, this wine has won them many awards.
A late start for us meant we were only able to visit 2 wineries, but they were definitely worth the drive. At the end of the day when many of the wineries are closed, a visit to Innocent Bystander winery and restaurant will keep the fun going. The industrial styled restaurant with exceptional pizzas makes for a great backdrop to relax and reflect on the hazzy day as a wine tourist in the Yarra Valley.