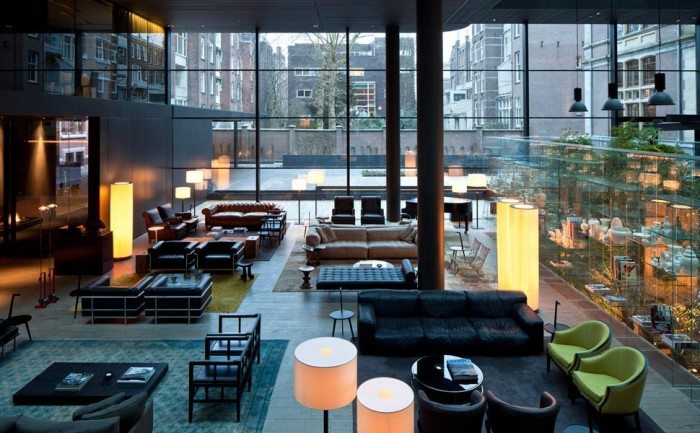 Located in Museum Square, Conservatorium is a hot spot for sophisticated, design-savvy travellers. Contemporary design of clean lines and modern Italian furniture contrasts the heritage building it's housed in. Opened in 2011, the interiors were done by interior designer Piero Lissoni.
Check rates for Conservatorium

Set on the site of the former Public Library on the Prinsengracht (Prince's Canal) part of the iconic city's ring of canals, Andaz Amsterdam Prinsengracht is surrounded by the cultural scene of the lively Jordaan district and the charming Nine Streets, filled with art galleries, unique specialty shops and trendy fashion boutiques. The fabulously funky interiors were put together by famed local designer Marcel Wanders.
Check rates for Andaz Amsterdam Presinsengracht

The Sir Albert Hotel to this day keeps true to its roots and shows evidence of its diamond factory beginnings. Large grand windows sprawl throughout the hotel which we're told were to allow the workers enough natural light to polish their diamonds to perfection. The interior is full of class and sophistication, oozes style and sexiness and houses one of the most popular Japanese restaurants – Izakaya – in town.
Check rates for Sir Albert Hotel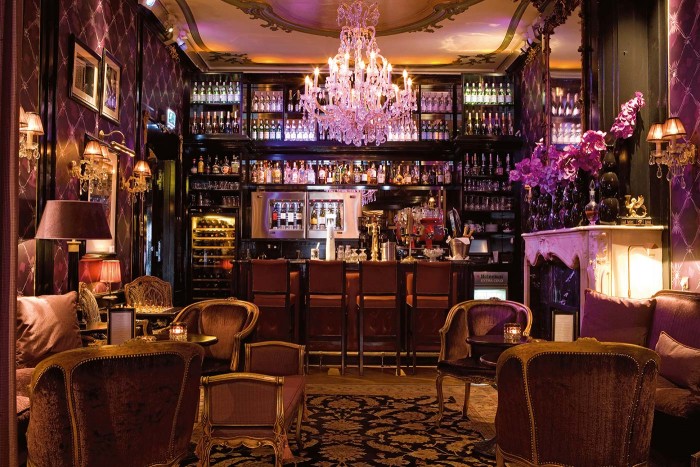 This charming four-star boutique hotel offers 38 uniquely styled rooms and suites inside two 17th century historical buildings. Situated in the prestigious Keizergracht neighbourhood, the picturesque Jordaan district, the Anne Frank Huis and the city's top sights are only a short walk from the hotel. The theatrical interiors are born from the imagination of interior designer Wim van de Oudeweetering.

Art'otel introduces guests to a myriad of artistic experiences. The work of Atelier Van Lieshout permeates every corner, a spectacular 12-metre art curtain displays emotive footage and the 300-square-metre 5&33 art gallery hosts a varied programme of exhibitions from emerging and established artists.
Check rates for Art'otel Amsterdam