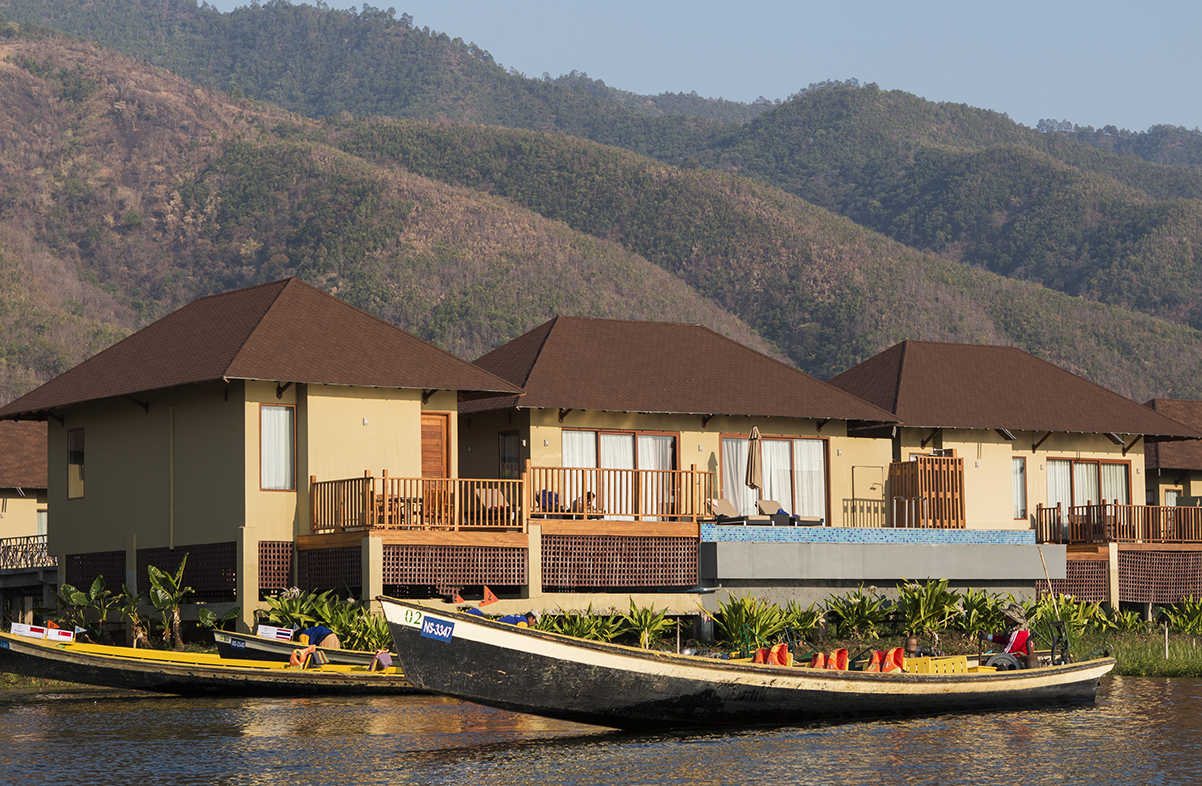 Novotel Inle Lake Review
Imagine having your own over lake villa at Novotel Inle Lake Myat Min to truly complete the Inle Lake experience. Not only can you sleep in a villa raised over the water on stilts, you can also arrive and get around by boat; just as the locals do.
Rooms at Novotel Inle Lake

The overwater villas are larger than most city apartments at 72m², with huge and gorgeous bathrooms featuring a freestanding tub in the centre. At night, the mosquito nets are unravelled to create a cozy canopy for you to sleep under.
Guests in the overwater villas can relax on their own outdoor patio which also happens to be a great spot for sunrise yoga.
Other room categories to choose from include lesser expensive suites in a low rise building as well as ultra luxurious villas that are 112m², some even have their own private infinity pool overlooking the lake.
To enjoy the full experience at Novotel Inle Lake, splurge and get an over lake villa for an unforgettable stay.
Amenities at Novotel Inle Lake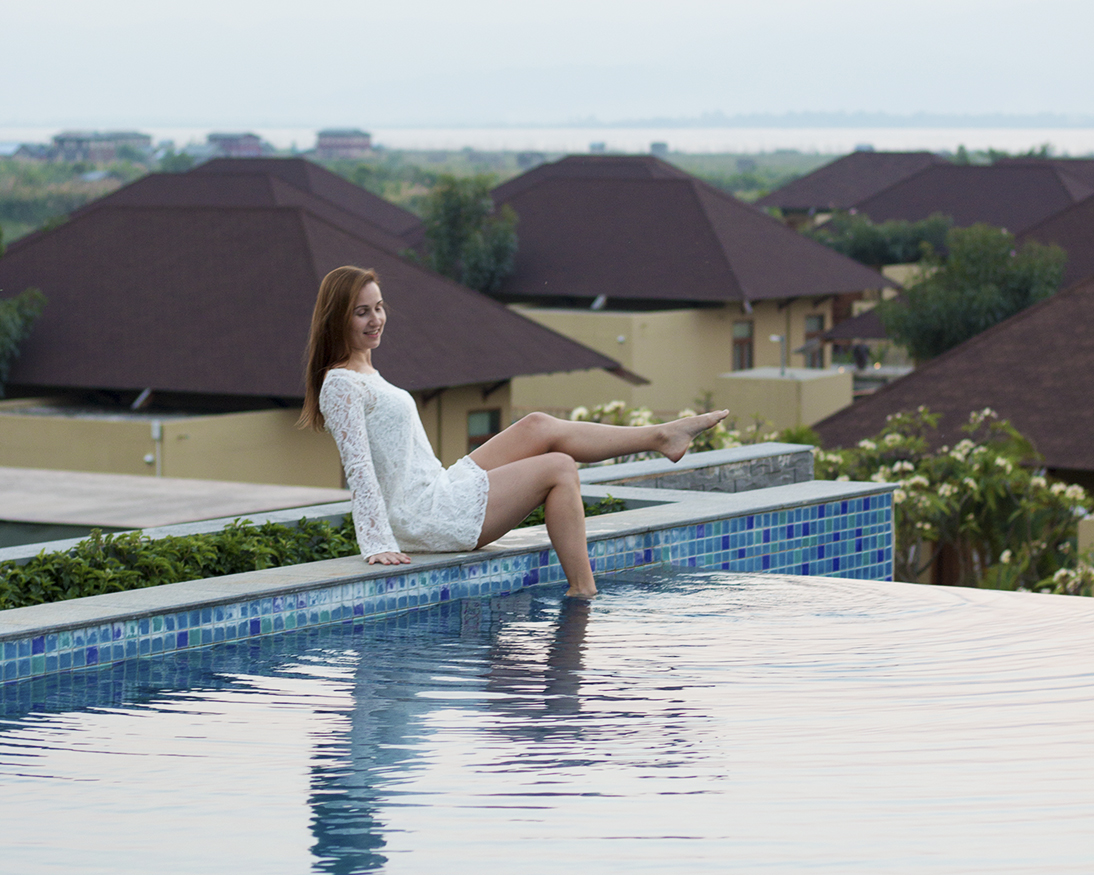 When it's time for a dip, head to the hotel's infinity pool which offers views over the lake as well as a collection of loungers to relax on. It's also a great spot to pose for photos, as illustrated by Mar from Once in a Lifetime Journey above.
For a meal or a drink, you can choose from one of two restaurants on site. The Sunset restaurant and bar offers spectacular views over the lake with no other buildings in sight. At night, enjoy a roaring fire to keep you warm.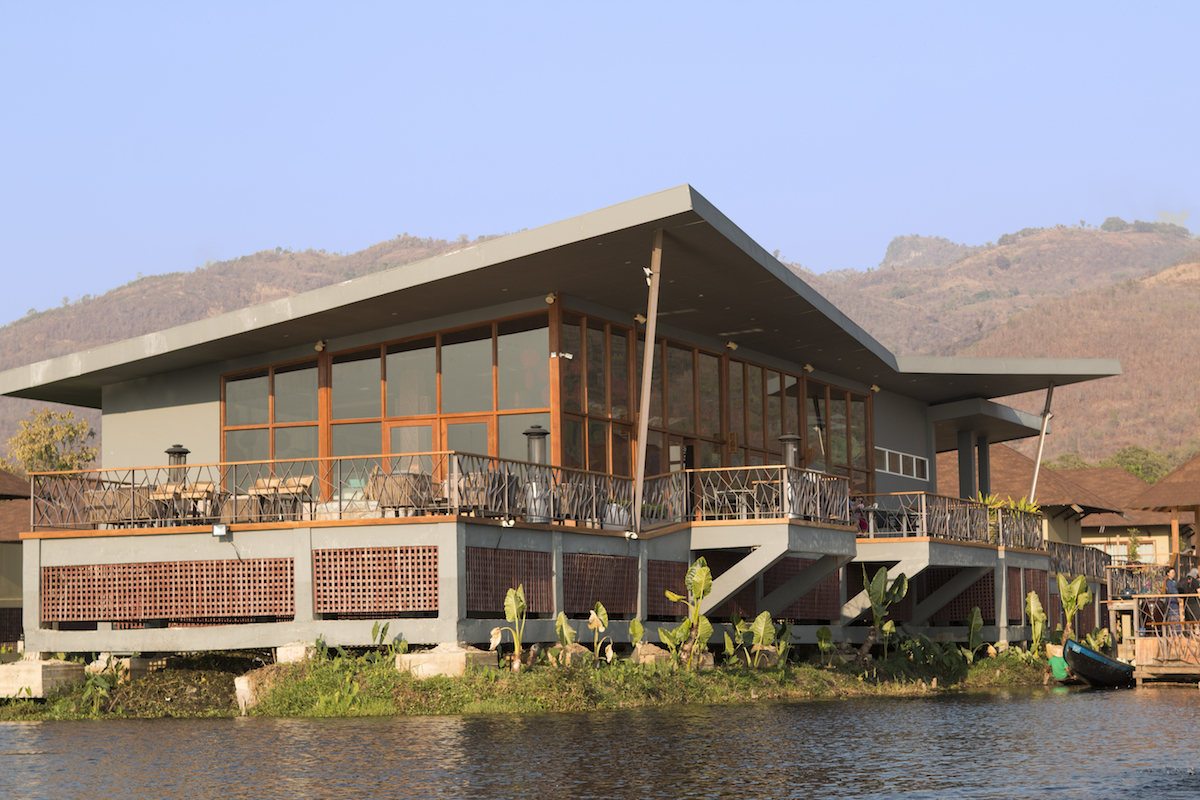 The Terrace Restaurant offers international cuisine as well as a very complete buffet breakfast.
If all of the eating, relaxing and excursions around Inle Lake are too much for you, head to the Novotel Inle Lake Myat Min Spa for traditional Myanmar massage and spa treatments. There's also a gym on site.
Sunsets at Inle Lake are the most phenomenal time of day; the hills light up with a warm orange glow and the lake radiates colours from yellow to purple. You'll want to plan your day around the golden hour and have your camera ready.
To find out what you don't want to miss in Inle Lake, read Things To Do in Inle Lake, Myanmar
Our Say
Stay at Novotel Inle Lake Myat Min if you want an unforgettable experience away from distractions.
Novotel Inle Lake Myat Min
Mine Thauk Village
Inle Lake
Nyaung Shwe, Myanmar
W: novotel.com/novotel-inle-lake-myat-min
Big thank you to Novotel Inle Lake Myat Min for hosting us, and Accor Hotels, Tiger Air/Scoot and Asia Holidays for making our trip to Myanmar possible. As always, all opinions are our own.