Located in picturesque San Marcos, a small mellow village on the banks of stunning Lake Atitlan, Guatemala sits a perfect escape from the stresses of everyday life. The Yoga forest rests atop the hills of this quaint village with sweeping views of smoking volcanoes and the glistening lake below, offering a spiritual and eco holiday to anyone who desires it.
Imagine starting your days as the sun begins to rise with meditation and invigorating yoga to a backdrop of trickling water and the sounds of nature. Get your mind and body working in harmony with delicious vegetarian meals using organic fresh produce, much of it picked from the very gardens surrounding the retreat. Spend your days hiking the nearby hills, reading in a hammock, or learning about permaculture and how you can implement it into your everyday lives. Surround yourself with the positive energy that seems to flow through everyone who works and visits the grounds. And finally wind down your afternoon with a stress releasing yoga flow that will send you into a relaxed oblivion before your final meal of the day.
This is the daily schedule of any attendee of the Yoga Forest, where you can attend a single day retreat or fully immerse yourself by staying in one of the shared or private cabins where a minimum 3 nights is required. The eco lodge runs on solar power, has compost toilets, the best open air shower you may ever have the chance of experiencing and no internet access, all of which make it a perfect spot to switch off, reset and get yourself back to the simple way of life even if it's just for a short vacation.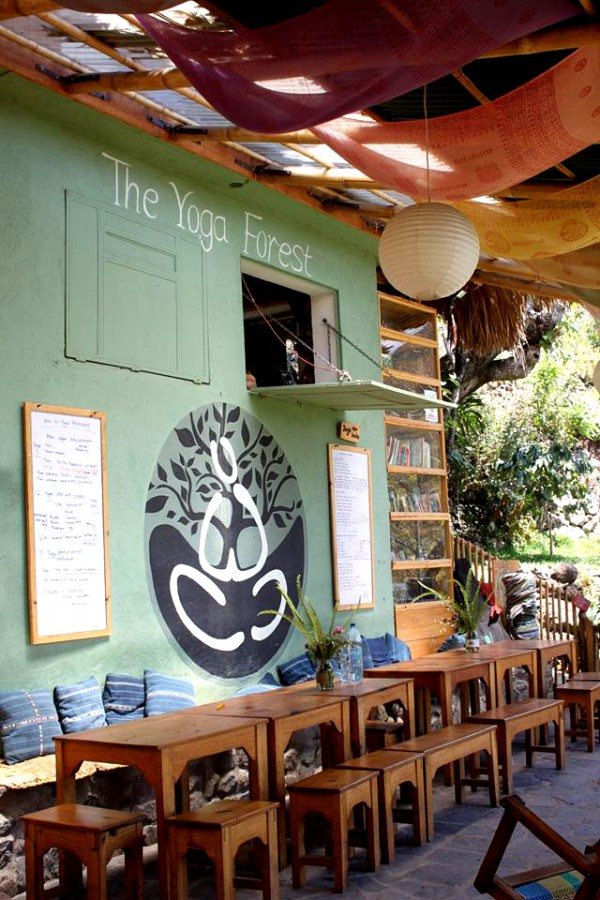 You can also find Yoga teacher training, permaculture workshops, and yoga retreats being offered throughout the year. For more information and pricing details head to www.theyogaforest.com. and further details about the lovely village of San Marcos here.