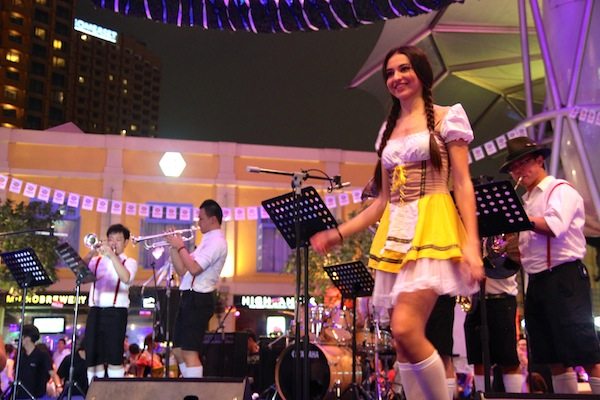 Clarke Quay has done it again with another amazing Oktoberfest held in the Central Fountain Square. The weekend of October 12 & 13 2012 was a beer and bratwurst filled party of dancing waitresses and live music. With Erdinger in hand, cheers of "Yaaaaam Seeeng!" was heard from groups huddled around wood picnic tables. One lady, who enjoyed herself maybe too much, chose to use a table to lay her head for a couple hours. There's bound to be at least one "casualty" and these events.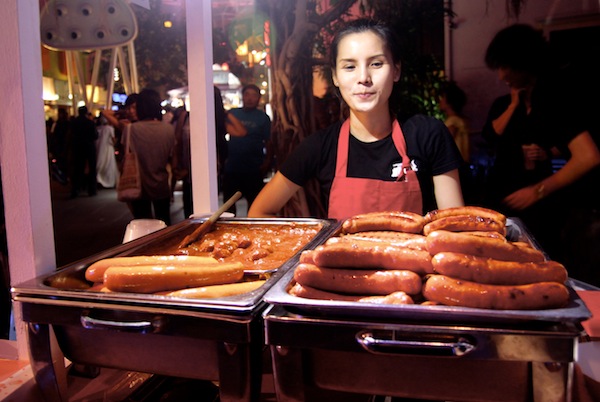 Then there was the copious amounts of food meat. Bratwurst, meatballs, cripsy pork belly, chicken schmizel. It was no place for vegetarian (much like myself).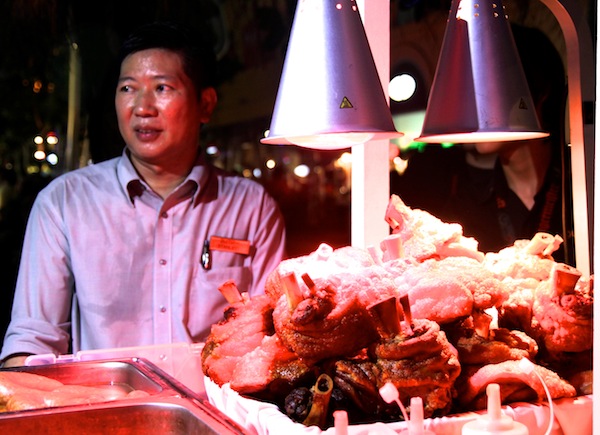 While my husband, "Carnivore Tom" enjoyed in his words "the best meatballs I've ever had" from Alegro and grilled sausage from Fern and Kiwi, I found sticks of churros with chocolate, also from Alegro. If our stomachs would have allowed, (the portion of churros was huge!) the pirogies from Rasputin, were really tempting me. Now that I know Rasputin has pierogies, I will be hunting them down in the very near future.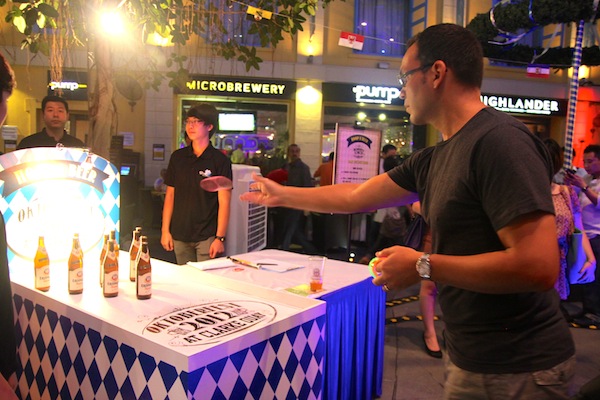 Games and activities surrounded the stage and tables full of rowdies. Skill testing games after a few drinks never works in the drinker's favour, but Tom did manage to win a $5 Capita voucher.
Our friend Margaret from Margaret's Cookies provided a stall of decorate your own Lebkuchenherz, Oktoberfest festive cookies that made for edible souvenirs.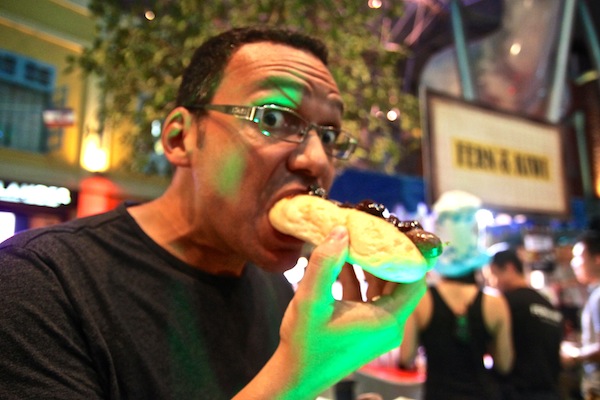 Oktoberfest at Clarke Quay was a good time had by all and we are looking forward to celebrating Oktoberfest at Clarke Quay all over again next year. A big thank you to Clarke Quay and Open Rice.com for inviting us and putting on such a great event.
Clarke Quay Presents Oktoberfest 2012
Date: 12th & 13th October 2012 (Friday/ Saturday)
Time: 7.00pm -11.00pm
Venue: Central Fountain Square, Clarke Quay
Admission: Free