With the opening of the new hotel, The South Beach comes a variety of new dining and drinking options including their crown jewel - ADHD Restaurant. A place to unwind with friends for any meal of the day. Indulge while taking in the dazzling modern space of communal and comfy seating.
At the head of the culinary offerings is Executive Chef Martin Bracker with 25 years of experience cooking in Germany, Greece, United Arab Emirates, China, India and Philippines, which explains the variety of cuisine on the menu. For breakfast choose from Asian or Western favourites, then for lunch and dinner explore dishes from around the world including Herb Coated Veal Tenderloin, Truffled Oxtail and a variety of steaks.
Here are some of ADHD's highlights which I had chance to try.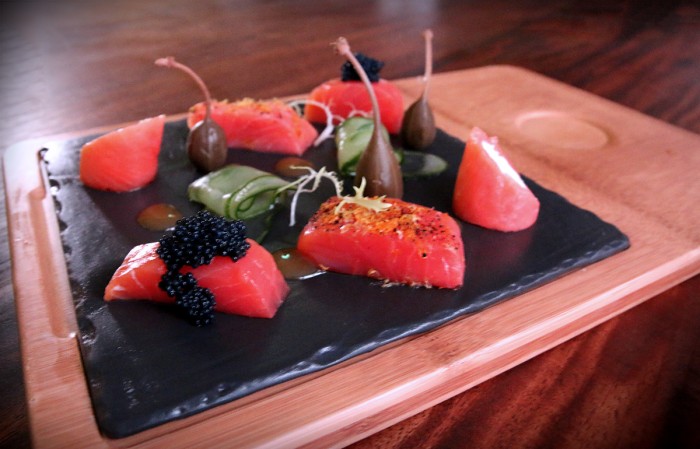 Smoked Salmon Sour Cream Roulade, Balik Salmon and Asian Cured Salmon served with cucumber ribbons, caper berries and young leaves.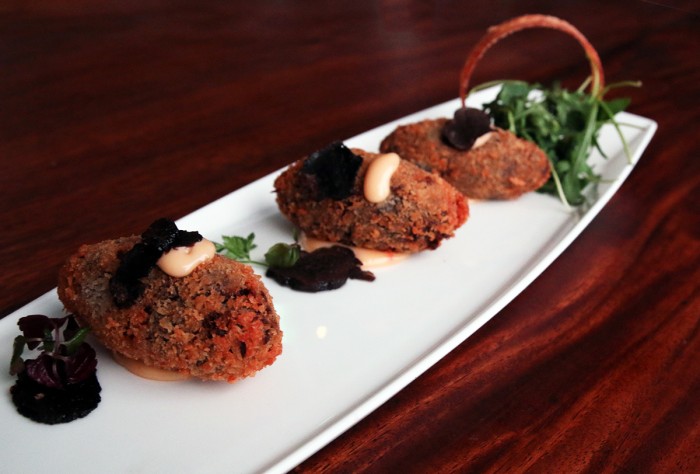 Breaded and boneless oxtail praline served with shaved truffle.
Seared foie gras with an apple pie and rosemary caramel.
Oven roasted veal tenderloin with port wine jus served with butter tossed greens and potato gratin.
Red berry and cherry mascarpone dome with Grand Marnier marinated berries, pistachios and yoghurt mousse. See the full ADHD menu and prices here.
ADHD Restaurant (All Day Hotel Dining)
The South Beach
30 Beach Road
Singapore 189763
thesouthbeach.com.sg