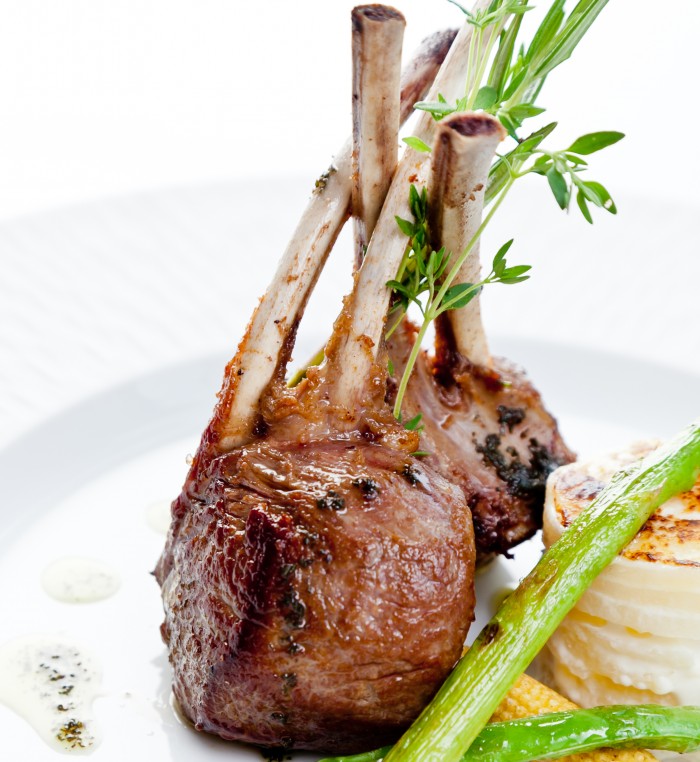 Blending Australian and New Zealand fine meat and wine with the first Japanese female chef in Singapore who has a background in Italian cuisine, creates a very unique dining experience that is Arossa Wine & Grill. On a Thursday evening, I venture out to Scotts Square just off of Orchard road, to try out the cuisine. My meal starts with Fritto Di Frutti Di Mare - a fresh dish of deep fried squid, shrimp, and white fish flavoured with seaweed and lemon. It reminds me of fish and chips, but this is much more upscale.
My next dish to arrive is Chitarra Ai Ricci Di Mare - a perfectly al dente homemade pasta with sea urchin and chives. A smooth seafood flavour where the chives add a very nice freshness to the dish.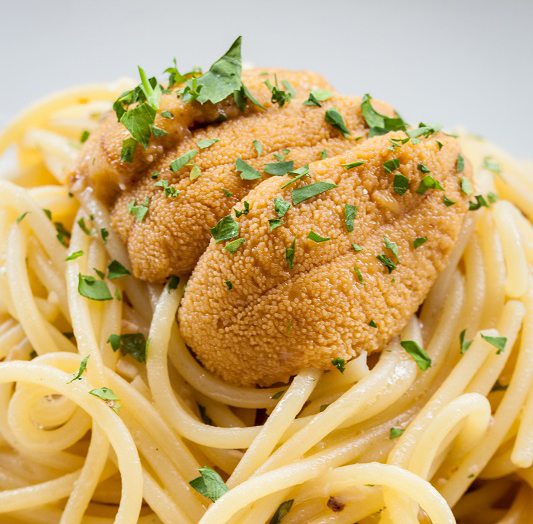 As I wait for my next dish to arrive, I can smell the grills working away as the mouth watering smell of grilling meat teases me. Then it arrives. A New Zealand "Wakanui" roasted lamb rack surrounded by caponata balsamic, roasted potatoes and greens. A cut into the meat, and it is tender and juicy. The taste? The best lamb I have had in recent history.
After savouring every bite, my meal ends with tiramisu served in a martini glass and a cappuccino on the side. From start to finish, the Arossa tasting experience touches on it's unique blend - lamb from New Zealand, the use of seaweed influenced from the chef's roots, and pasta and tiramisu to take advantage of the chef's Italian culinary skills. The perfect blend of culinary excellence from around the world.
Arossa Wine & Grill
Next to Grand Hyatt Hotel,
No 6 Scotts Road
Scotts Square #02-01
Singapore 228209
T: 6636-2951
W: arossa.com.sg