Ten years ago, the only accommodation options travelers had were hotels, bed and breakfasts, hostels, and perhaps a vacation home if they had a little money to spend. Then, with the advent of Airbnb, which started taking off around 2009, suddenly travelers also had the option of staying in actual apartments and houses. This opened up a whole new world for travelers: not only did the number of available rooms at their destination just shoot up, but now they could stay in a wider range of neighborhoods, interact with locals more easily, and have a more authentic experience.
Airbnb is a fantastic option, but is it always the best option? When should travelers choose a hotel and when should they book a room or home through Airbnb? Here are some of the pros and cons of an Airbnb versus a hotel.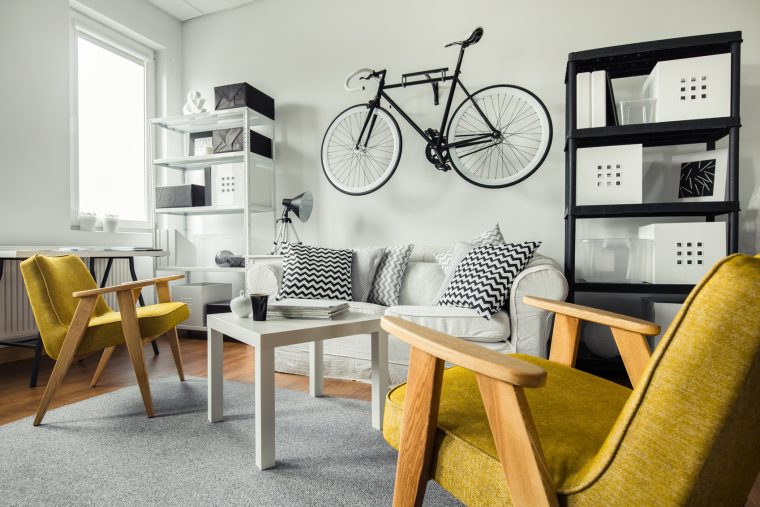 When to Stay in an Airbnb
To get to know locals and see how they live
With Airbnb, you have the choice of sharing a home with a local resident or renting their entire home. If you rent a room in a local's home, you have the chance to interact with them; this could be anything from a conversation to going out for some drinks together. You can also get insider tips on the best restaurants and sights, as well as helpful advice like how to navigate the city and how to say something in the local language. You almost certainly learn some interesting tidbits about their culture, too.
Even if you don't get a chance to talk to the person renting you the space, you are getting to stay in a local home. This gives you better insight into the culture and day-to-day life there.
When you're traveling as a family
Traveling as a family brings unique challenges. First, you have a lot of stuff. From strollers to diapers to toys—there's just more to lug around; an Airbnb rental can give you more space than a standard hotel room.
Additionally, if you book an entire apartment or home, you'll likely have a kitchen, which means you can prepare meals for yourself. This is especially helpful in expensive cities where eating out, particularly eating out every meal, can get expensive. It's also great for families who need to make baby food, boil water, and do laundry.
Independence to prepare your own meals and do your own laundry
While serviced apartments are option in the hotel category, getting a whole apartment or house is an option when doing Airbnb rentals. With an entire place to yourself, you can cook and do your own laundry as you please. Not only is this convenient, it save you money.
When staying longer-term
A hotel room is fine for a few nights, but any more than that and it starts to feel cramped and dull. A room or house through Airbnb versus a hotel can be your home away from home for however long you're away; it's often bigger and the space usually feels more personal. On Airbnb you can rent everything from houses in residential neighbourhoods to luxurious penthouses in downtown and everything in between.
Many Airbnb properties also offer weekly and monthly discounts, which usually saves you money over a hotel room.
When you're on a budget
This one really depends on where you're traveling. However, according to Busbud, a bus ticket comparison site, Airbnb listings are much less expensive than hotel rooms in eight major U.S. cities. They're also far less expensive in popular international destinations London, Paris, Sydney, and Toronto. Other times, you can get a whole apartment to yourself for the same price or less than a room at an international branded hotel.
When you want to stay somewhere unique
Because why stay in a boring old hotel room when you can stay in a castle or a converted school bus or a transparent bubble? Airbnb offers travelers some very quirky as well as ultra luxurious choices that will make your trip memorable.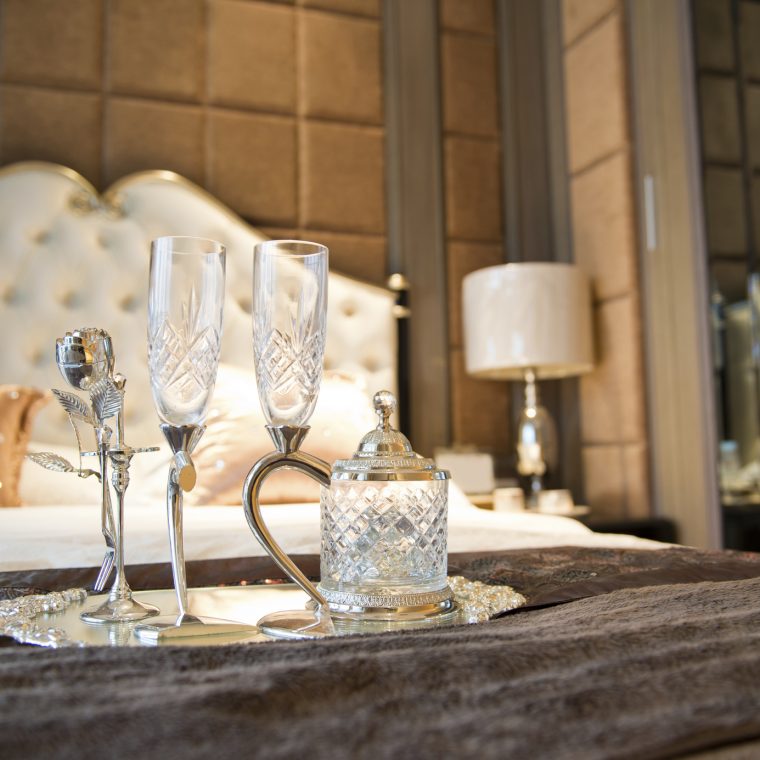 When to Stay in a Hotel
Short-term stays
When you're staying in a city for just one or two nights, you don't want to waste time trying to locate your hotel or Airbnb. Unfortunately, Airbnb rentals can sometimes be difficult to find; most of the time there are no signs and all you have is an address and possibly some directions. Hotels are much easier to locate and taxi drivers are usually very familiar with the big hotels saving you time and energy.
When you want room service and an onsite restaurant
One of the best things about staying in a hotel is room service. If you're tired or just too comfortable to leave your room, all you have to do is pick up the phone and voilá—someone magically appears at your door with food. This isn't an option with Airbnb. If you're staying at an Airbnb located in a residential district, which most are, there might not be any restaurants within walking distance either.
If you want the amenities a hotel offers
Want the option of a daily swim in a large pool? Can't bear to be away from a treadmill for more than a couple days? Hotels—or at least nicer hotels—have amenities such as a pool, a gym, a spa, kids club, onsite restaurants and bars and meeting rooms that are all very useful. Some Airbnb rentals are in buildings that offer some of these amenities, but many don't.
Another advantage of hotels is that there is almost always someone available to help you and they can do things like call taxis for you, get your suit pressed or help you with your luggage. You also have the option to leave your luggage with the concierge after checking out so you can explore the city without lugging extra bags while waiting for your flight.
It's easy to take these services for granted until they aren't an option!
Club services and buffet breakfast
For those that like to upgrade to club services that often include complementary afternoon drinks and snacks, exclusive club floors, and services, these will be missed at an Airbnb. One feature many people look forward to when traveling, is the opportunity to be a short elevator ride away from breakfast in the morning. When staying at higher end hotels, not only is breakfast easy, it's often an elaborate affaire with a wide selection of cuisine to choose from. No searching for a restaurant that's open for breakfast while still cranky before having your morning coffee.
When housekeeping is important
If you like to come back to a bed that's made and a room that is clean, you may want to go with a hotel. Most Airbnbs don't provide daily cleaning.
If you're arriving late at night
Remember that with Airbnb, your host is a "real" person who likely has a normal job, and they have to wait for you to arrive so they can let you in the house and give you the run-down of everything. If your flight doesn't get in until midnight, your host has to stay up and that may not make them very happy. And this also means you have to try to find the place late at night! If you think you won't arrive at the home until later, consider getting a hotel room instead.
Also if you're traveling as a family
More and more hotels are offering amenities to make stays more comfortable for families with young kids. Some will prepare baby food for you, provide a bottle steriliser, provide toys and even have a stroller to borrow. But, there aren't very many hotels that offer these perks. What does sway many families to choose a hotel over an Airbnb is when the hotel has an onsite kids club which is common at many large resorts.
With a kids club the kids will find other children to play with, have access to lots of toys, activities and probably a playground. Many resorts also offer babysitting services. That's a nice treat for parents that want a couple hours to themselves.