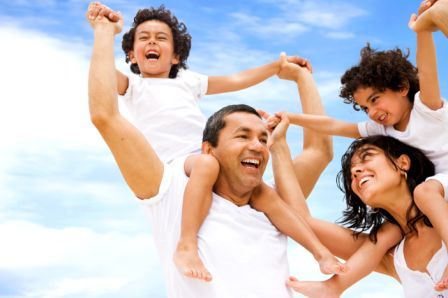 As a mother-to-be and travel writer, I'm determined to continue travelling extensively through pregnancy and after. Whether it's an unrealistic dream, or a skill that can be mastered, I'll be finding out pretty quickly after our son is born.
What is giving me hope is finding out about hotels that go over and above to make you and your kids feel comfortable while travelling. Like Swissôtel that has just announced their "Kids Room" concept. Let them know ahead of time and they will set up the room to meet the age specific needs of children from babies to teenagers. Everything from age-appropriate board games, DVDs to video games.
An example of what the Babies & Toddlers (Age 0-5) amenities can include:
Cot
Changing table
Nappy disposal bin
Toilet seat
Baby bath with shampoo and soap
Bottle warmer and bottles
Toys
Age appropriate bed and bathroom linens
Stroller
Baby high chair
Portable baby monitor
Just imagining being able to travel around the world and still have many of the comforts set up at home has me dreaming of the travel opportunities. A business trip to Bangkok without packing special bath, sleeping and eating supplies? Is that really possible? How about a 2 week long resort getaway to Phuket or Goa without blowing the luggage limit? Supposedly it's all possible, with extra child friendly amenities in Phuket and Goa.
A trip to the newly opened Swissôtel Goa promises a kid's club which has a variety of games and activities suitable for children aged between 4 to 14 years.
The Swissôtel Resort Phuket boasts 180 spacious one to three bedroom suites along with Kids World, an amusement and entertainment play zone that offers games, arts and crafts and movies for children.
Now I can't wait to see how little luggage I can get away with and still have a happy child and momma.
Swissôtel Child Friendly Travel Packages
Guests travelling with children for a minimum of two nights to Swissôtel Goa can enjoy the resort's Irresistible Package. This offer includes daily complimentary breakfast, lunch and dinner for two, with discounted food and beverage rates for the children, as well as complimentary use of the kid's club. The package is available until 30 September 2013.
Swissôtel Resort Phuket is offering a Family Getaway Package that includes a discount of 10% off the Best Available Rate, with a minimum stay of two nights. This package also includes a complimentary extra bed for children, breakfast and a pizza making class. The package is valid until 30 June 2013.