The Olsen Hotel is one of three hotels in the Art Series. If you like art, staying at one of these hotels is a must. All located in Melbourne, they are each dedicated to an Australian artist.
I was extremely lucky to have a chance to tour all three hotels, not to mention touring with an infamous guest!
When I entered The Olsen Hotel I was greeted by a big bright and colorful mural. In the lobbies, rooms and all around the hotel there were landscape paintings by Dr John Olsen. The paintings were mostly bird's-eye view with discreet animals around. After seeing a few paintings, anyone would quickly see that frogs are John Olsen's favorite animal.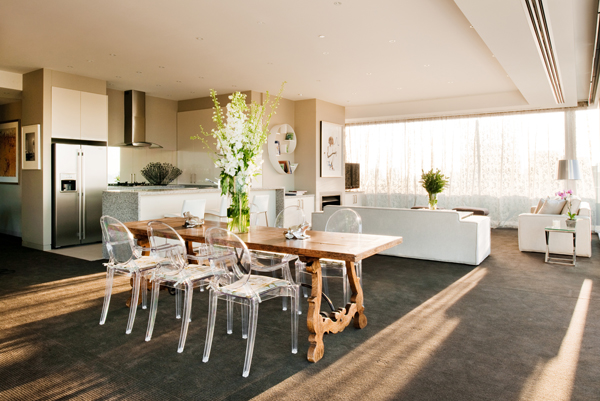 The interior of the hotel was white and serine. The first room I was shown was the John Olsen Penthouse. It was very big and refined, with real orchids and flowers on each table. One wall was just a huge window, letting in light and showing the elegant patio with it's white loungers, a barbeque and a hot tub. We sat on a plush couch and waited patiently as a man answered questions on the phone. I soon found out that the man was doing an interview for ABC radio and he was Tony Tetro, the world's greatest art forger in the '70s and the '80s. He was in Melbourne to do interviews and was also coming on a tour of the Art Series Hotels with us.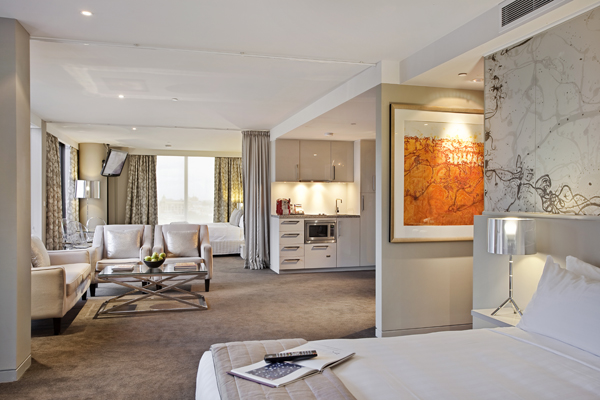 As we were shown around the hotel I quietly admired each painting we passed by while the knowledgeable curator and Tony Tetro commented on the way the paintings were done and which ones they liked and didn't like. Each room had it's own paintings, kitchenette and flat screen TV's, which played videos about the artist and his paintings. If you're interested in learning even more about the art, there are books in the rooms and tours you can go on. The Olsen Hotel also offers wireless internet, a pool and a spa for relaxation. You can exercise in the state-of-the-art gym then satisfy your hunger in one of the two top notch restaurants.
Art Series [The Olsen] Melbourne
637 - 641 Chapel St South Yarra VIC 3141
T: 1300 120 345
W: http://www.artserieshotels.com.au/olsen
E: reservations_olsen@artserieshotels.com.au