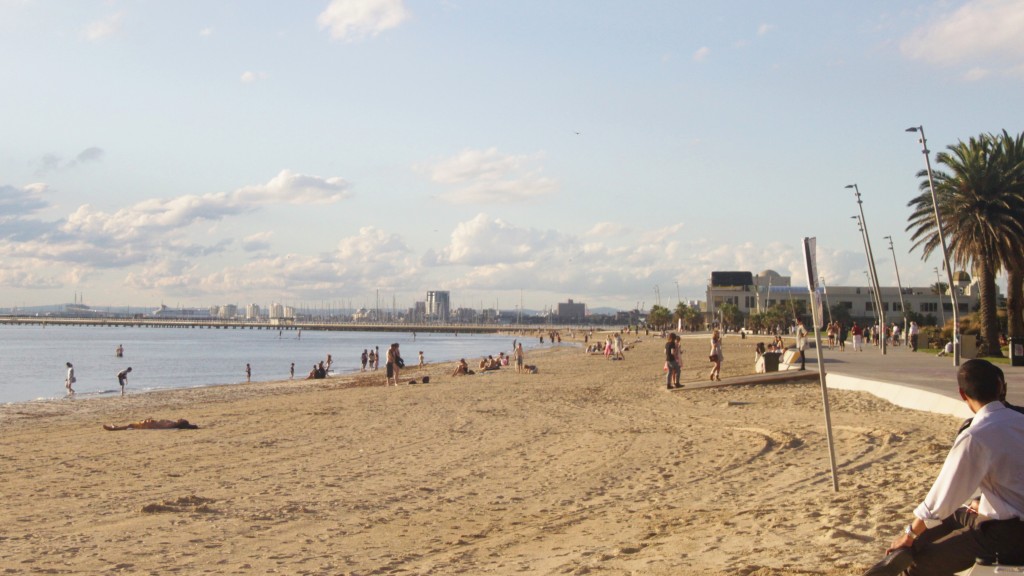 A walk down Acland street in St Kilda on a sunny weekend afternoon, will quickly have you realizing what makes this place so special .The street is lined with tables full of people sipping cappuccinos and waiters rushing back and forth with their arms full of freshly baked delicacies and breakfast platters. Scattered between the cafes and bakeries are boutique shop selling every thing from clothing to books, giving you a break from the gastronomic temptations.
St Kilda beach is the perfect place for a stroll along the water and offers many first class restaurants. At dusk some of St Kilda's smaller residents make their way to the pier, as up to a hundred tiny penguins make way to their burrows in the rocks.
When the sun is set, St Kilda cranks up the music as the cappuccinos are replaced with cocktails and the night gets started. The real excitement can be found on Fitzroy street where there is an over abundance of bars and clubs. For a less rowdy time, the end of Acland street at Barkley is a casual alternative with a couple nice wine bars and pubs to soothe the night away.
Whether you come to St Kilda for the bakeries or the nightlife, you will quickly understand why many people before you have visited St Kilda, and not left for years.