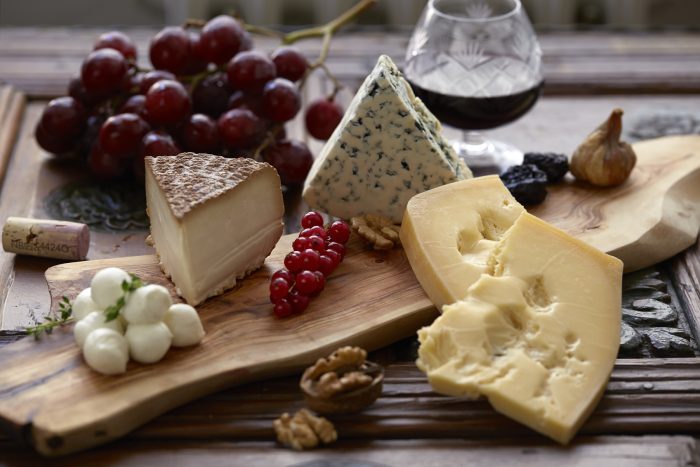 As far as food goes, Singapore is already a magical, wondrous land. Where else can you find a combination of cheap local food available everywhere and almost every time; amazing fine dining establishments, some with Michelin-starred chefs; hip tapas eateries; pop-up restaurants; and just a mind-blowing melting pot of cuisines—all squeezed together on an island of about 700 square kilometers?
Hint: You can't.
So, Singapore is already where it's at, but imagine throwing in cheese buffets. Yes, you read that right—CHEESE BUFFETS in Singapore. These are a thing, and there are multiple cheese buffets in Singapore to choose from. Before you start running out the door in search of cheese, here is a little more info on these glorious buffets.
Wine Down with Charcuterie and Cheese Night at Ash & Elm
It's Thursday. You've made it through four days of work. Celebrate your accomplishment with some cheese.
Wine Down with Charcuterie and Cheese Night takes place every Thursday and Friday evening from 6pm to 8pm at the beautiful Ash & Elm at the InterContinental Singapore. For S$38++, guests get two glasses of wine and unlimited servings of cheese and charcuterie; subsequent glasses of wine are S$12. There are a variety of imported cheeses and premium cold cuts to choose from, as well as pâtés, terrines, antipasti, and bread and biscuits straight from Ash & Elm's wood-fired oven.
After 6 Evening Buffet at 10 Scotts
Savor fine French and English aged cheeses, cold cuts, and hot dishes along with free-flowing beverages at the After 6 Evening Buffet at 10 Scotts, located at the Grand Hyatt Singapore.
For the buffet and free-flowing soft drinks, juices, coffee, and tea, the cost is S$45 per person. When you add house pours wines or draft beer, it's S$75. The full beverage option, which includes Perrier-Jouët champagne, is S$85 per person.
The buffet is open daily; it opens (unsurprisingly) at 6pm and closes at 10pm.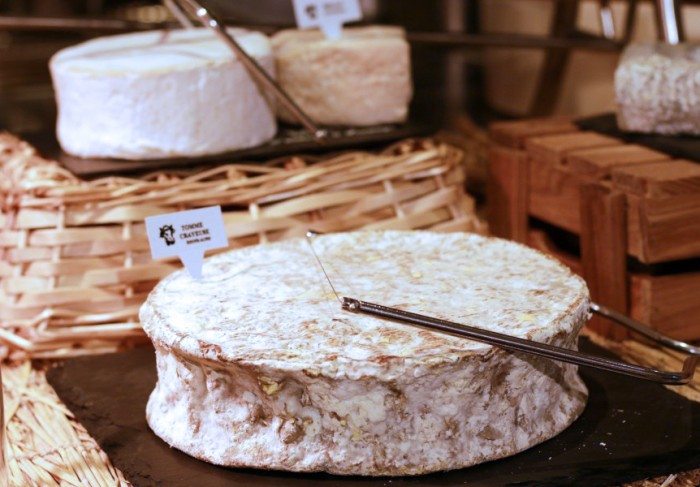 MONS Cheese Buffet at Xperience
Xperience at Sofitel So Singapore offers cheese lovers an experience indeed with its nightly Cheese Buffet, which features a selection of cheeses from famous French cheesemonger MONS paired with an array of charcuterie and freshly-baked French breads. Buffet-goers start off with seven different MONS cheeses and move on to special cheeses such as the Tomme Crayeuse and Tete de Moine.
The MONS Cheese Buffet at Xperience takes place every Friday from 6pm to 8pm. The price is S$48++ per adult; this includes one complimentary glass of wine. You can also opt for a flight of three wines for an additional S$19.90, with a choice of red or white.
The Apertivo Tradition at Chihuly Lounge
If you can't wait until the weekend to get your cheese fix, head to Chihuly Lounge at the Ritz-Carlton Millenia Singapore.
In Italy, "apertivo" is the ritual of going out for a drink and some light snacks before an evening meal—think happy hour but more delicious. Executive Chef Massimo Pasquarelli has brought this popular tradition to Singapore in the form of Apertivo Tradition. Guests can choose from a selection of free flow antipasti including ibérico chorizo on toast with pickled onion, prosciutto melon with white balsamic jelly, and tomato bruschetta, as well as affinated cheeses. Beverages include Italian favorites such as Aperol Spritz, Americano, Negroni, and Bellini, along with fine white and red wines.
The Apertivo Tradition is available on Wednesdays and Thursdays from 6:30pm to 8:30pm. It starts at S$55 per person.
Cheese Rendezvous Thursdays at Sofitel Sentosa
The French love cheese, and so do Sofitels. Enjoy a selection of 32 cheeses at Sofitel Sentosa's Cheese Rendezvous Thursdays at Kwee Zeen. Highlights include the Raclette cheese – a semi-hard cheese commonly heated to serve the melted part, Morbier, Brie de Meaux, Fourme D'Ambert, Comte, Munster, Reblochon, Vacherin and Coeur de Neufchâtel. Take the indulgence up a notch as you enjoy the delicious fromage with a glass of wine. Available every Thursday from 6-9pm at Kwee Zeen. S$42++ per person.
The Cheese and Chocolate Bar at Club55
You may want to be sitting down for this next one.
So, you may have thought cheese buffets were the definition of food heaven. But you were wrong, oh so wrong, because there are such things as cheese and chocolate buffets.
Cheese AND chocolate. We'll let that sink in for a minute.
Alright, ready to read now? Each night starting at 8:00pm, Club55, located at the Marina Bay Sands, offers a selection of 12 types of cheese with wine pairing options, along with over 40 chocolate-themed desserts. The Cheese and Chocolate Bar features the finest cheese from France, Italy, Spain, and the UK, and each is paired with wine options. As for dessert, guests can try unique chocolate creations such as Milk Chocolate Blue Cheese Cream with thyme foam and the Alpaco Dark Chocolate Mousse with vanilla-infused virgin olive oil.
To experience this marvelous buffet, head to level 55 of Hotel Tower 2 at the Marina Bay Sands—and bring an empty stomach. The Cheese and Chocolate Bar and is open to the public every night and costs S$48 per adult and S$24 per child; optional wine tasting starts at S$19 for three wines; a dessert flight of three wines is S$28++.