On a Saturday morning, my husband Tom and I pack our bags. I pack up my makeup and bathroom goods, while he packs up a couple nice shirts and slacks. This is the first time I've pulled out my duffle bag in over 6 months since the birth our my son, and it feels good to be getting ready for an escape.
This isn't one of our normal escapades to Indonesia or Thailand, instead we are staying in Singapore and getting ready to live it up at Grand Park Orchard for the night. I'm both excited and anxious as I'm looking forward to some one-on-one time with my husband, and it's the first night away from our son Liam who will be staying with his grandpa and aunt.
Exploring Orchard Road
After we check into Grand Park Orchard, our stomachs are rumbling so we head across the street to Takashimaya for lunch. I love this mall. It might be one of the older malls along orchard, but it has a great selection of shops, and I adore the food selection in the basement. Past the grocery store and multiple chocolate shops, we make our way to one of the Japanese food stalls for lunch.
On the way out, we can't help but stop by the bakery Saint Leaven. Chocolate croissants, Belgian waffles, danishes. We fill our tray up with more than we could possibly (or should) eat. We're suckers for anything sweet.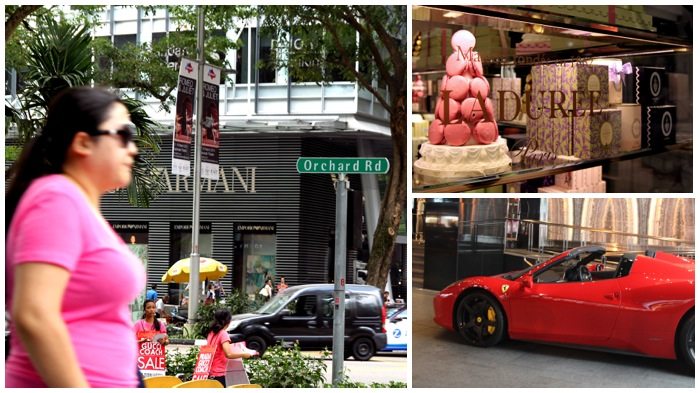 We continue to eat our way along Orchard Road, Ladurée, Krispy Kream, Ice Cream Junkies. Nope, we aren't still hungry, it's all just too good to pass up.
What's the other must do when new parents get a night out on their? Watch a movie of course! After watching 300: Rise of an Empire at Shaw Theatre, we slowly make our way back to the hotel while ducking in and out of shops.
The Hotel
Our room is perfect for exploring Orchard Road. A big comfy bed to recover from a day of shopping, a rain shower head with excellent water pressure, a picture of a fashionable lady on the wall reminding us we are in the centre of Singapore's shopping mecca and my favourite feature, a free to use smart phone! Something I wish more hotels had as we always seem to be scrambling to find sim cards when we visit other countries or rack up expensive roaming charges.
We freshen up and change into our evening wear for a night out. But for this night out we aren't going far. We have dinner at the hotel's restaurant Open House, which has a great buffet that is mostly live stations. On the night of our visit it's Vietnamese themed, with a selection of dishes from that region along with their staples of dim sum, a noodle station, and freshly made pizzas. I think it's great value at $38++ per person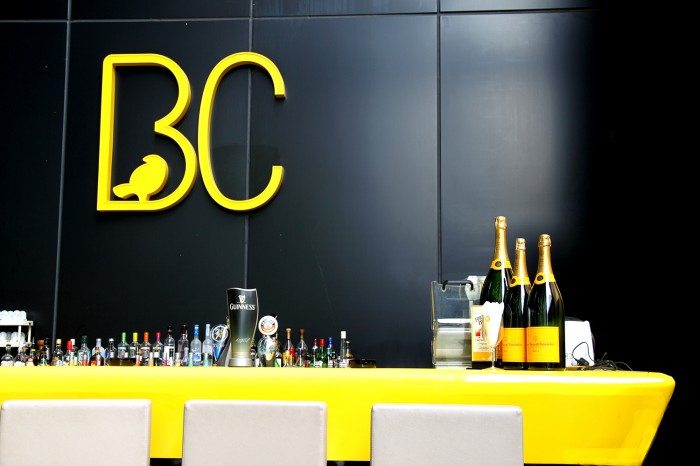 After a big dinner and a couple drinks, we end the night at the hotel's gorgeous outdoor bar - Bar Canary. Under the night's sky, in the centre of the city, Tom has a couple too many mojitos and me the bar's signature champagne cocktail, Grand Canary.
The best thing about our night is, after a movie, dinner and drinks, the elevator is our ride home.
More info
The hotel also houses a pool, a gym and free shuttle service to their sister hotels at City Hall and Clarke Quay and a couple major MRT stations.
For fellow lushes, Bar Canary has great specials on during the week including ladies night on Wednesdays from 7:30pm to 9pm where women enjoy free flow Champagne, Housepour Spirits, Wines, and a complimentary wood-fired thin-crust pizza for $35 nett and TGI Friday with free flow of with free flow of Villa Sandi Il Fresco Sparkling Rose for the ladies and Wynns Coonawarra Estates Cabernet Shiraz Merlot for the gentlemen 7pm to 8:30pm for $25 nett.
This was a hosted stay. As always, opinions are our own.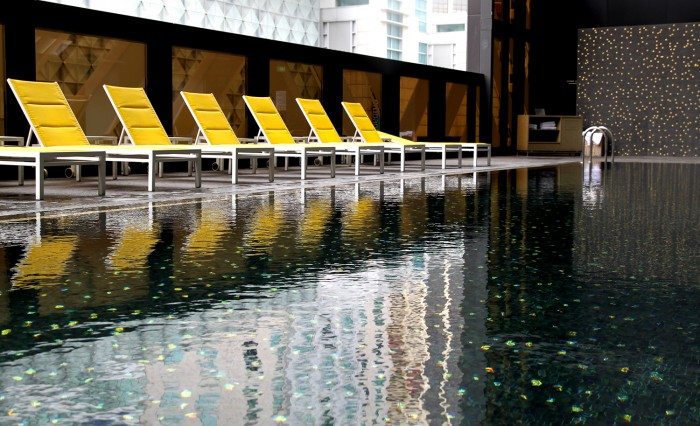 Grand Park Orchard
270 Orchard Road
Singapore
T: +65 6603-8855