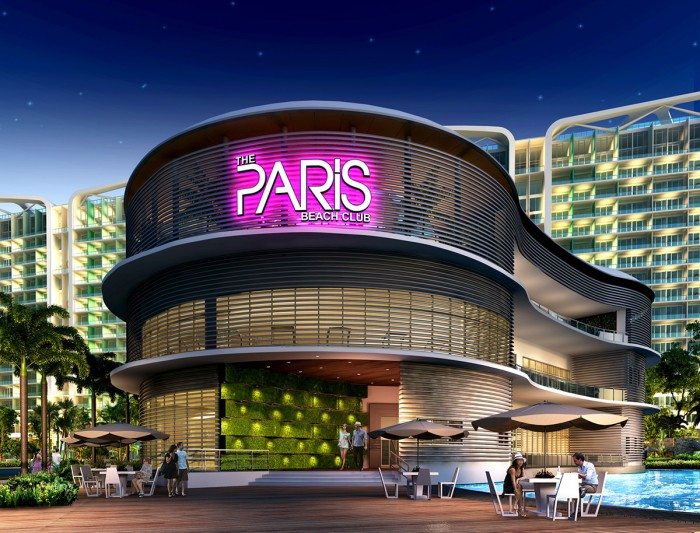 March 16, 2014
A new beach club has opened up in Manila, but there are a few things that makes this one really unique. Firstly, celebrity Paris Hilton helped design it and secondly it's not located on a beach! Instead, Paris Beach Club has it's own man made beach complete with white sand, waves and waterfalls.
The complex which is part of a high end residential project is made up of a 3 storey building which houses multiple restaurants, an Ice Cream and Candy Bar, fitness centre, spa, a theatre room and the pool side The Paris Beach Bar.
Paris Hilton was onsite in Manila on Thursday, 13 March 2014 to open the beach club and even played a DJ set at the opening party. Love her or hate her, I can't help but be intrigued by this one!